Know A2 Hosting IMAP settings to use the program in desktop applications like Outlook, Thunderbird, Mac Mail, and others. With correct knowledge about IMAP, SMTP, and POP Server, users can setup this A2 Hosting Email on desired application. When users don't want to access the account on web browser can access A2 Hosting emails on desktop applications.
In this blog, we will be discussing:
IMAP, SMTP and POP3 settings for A2 Hosting Email
Steps to configure 2 factor Authentication and generate App password
Steps to backup A2 Hosting emails to another email/file format
Know A2 Hosting IMAP Settings
Below are the details about A2 Hosting Emails. You can copy these details to setup A2 hosting emails.
Email Settings
Port Number
A2 Hosting IMAP Incoming Mail Server:
Mail.example.com/mail.a2hosting.com
993, requires SSL/TLS
143, non-secure
A2 Hosting POP3 Incoming Mail Server:
Mail.example.com/mail.a2hosting.com
995, requires SSL
110, non-secure
A2 Hosting SMTP Outgoing Mail Server:
Mail.example.com/mail.a2hosting.com
465 or 587, requires SSL
25 or 2525, non-secure
Steps to enable Two Factor Authentication and Generate App password in A2 Hosting
By default, two factor authentication is enabled in A2 hosting. It provides extra layer of security to access by third-party applications. So, users will generate a password to authenticate their cPanel login, in addition to cPanel user's password.
Follow these steps to enable 2 factor authentication:
Login to Customer Panel.
In menu bar, click Account
Click on Edit account details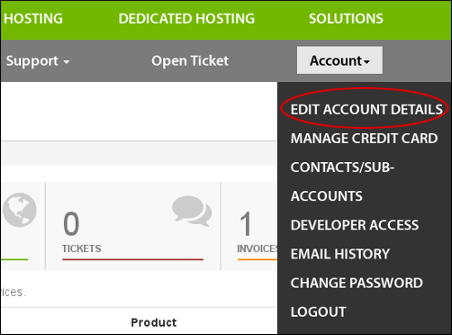 Click on Security settings
Under Two-factor authentication, click here to Enable

This will start the authentication process
The Customer Portal generates one-time password embedded in QR code image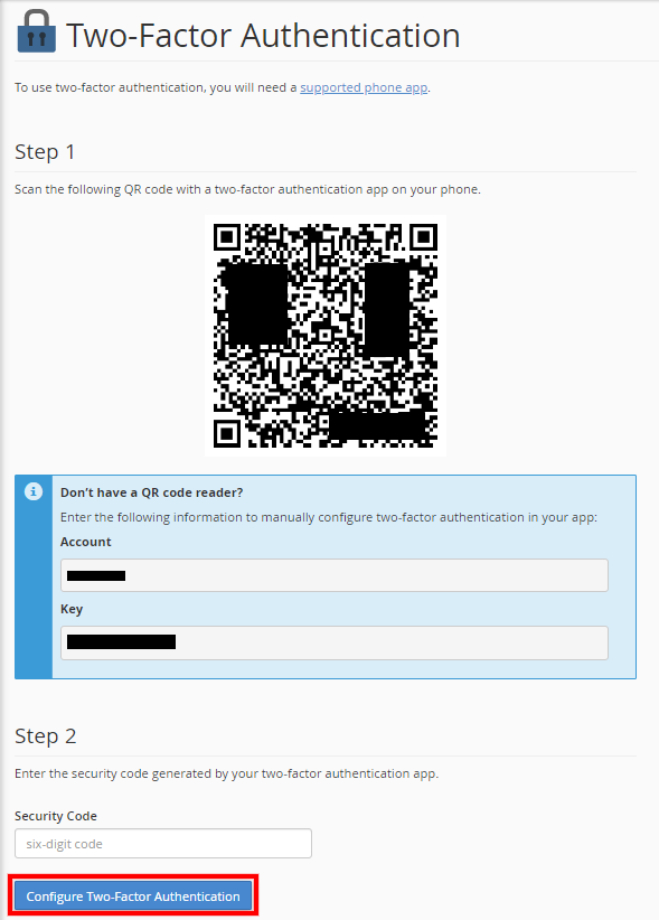 Use the authenticator app on your mobile device to scan QR code image. Once it scans QR code, it generates one time password. You can manually enter the key to generate a numeric password.
Click Confirm
This is how 2 factor authentication is enabled on your account.
Create App password and use this password to login to the software.
Want to backup A2 Hosting Email account to another email/file formats
Find the easiest way to backup A2 hosting emails quickly. Therefore, we recommend Softaken IMAP Mail Backup Tool. This software allows backup of emails into 8 different formats including MBOX, PST, PDF, EML, HTML, MHTML, EMLX, and MSG.
You will get several features with this software –
More than 5+ saving formats for A2 Hosting emails
Perform batch migration without any hassles
Maintain email properties and folder hierarchy
Backup selective emails with date-range filter
Downloadable on Windows all versions
Backup emails with attachments of A2 Hosting account
Note: Download the free version of the program and analyze the software completely before you buy the license version.
Conclusion
In this post, we have explained about A2 Hosting email settings, steps to enable two factor authentication & create app password. Also, we have discussed an amazing solution to Microtek email settings for configuration to various clients. The software is very simple to operate without any technical knowledge. Users can ask our support staff for any help.