Summary: Are you looking to export MBOX to Outlook for Windows? You don't have to look further after reading this article. Here we have explained manual and automated solutions to transfer MBOX data to PST.
MBOX is a file format of several email clients operating on Windows, Mac, and Linux. It is one of the most common file formats. Thunderbird, Apple Mail, Opera Mail, Evolution, and WLM are some platforms where users can store and access data in MBOX file format. MBOX files save 0on a local hard drive. It is a standardized format. Unlike the EML file format, an MBOX file can hold multiple email messages and differentiate one message from the other with a comma sign.
If you have received an MBOX file and want to open it on your Outlook for Windows, there is no direct solution to let you open MBOX file data. In this way, you need an indirect solution. For manual conversion, you can transfer MBOX to Gmail and then Gmail to Outlook for Windows. A third-party tool can make the conversion task easy and quick.
Manual Conversion of Gmail MBOX to Outlook
In this process, we follow two steps and each one has sub-steps.
Step 1- Import MBOX to Gmail
Step 2- Convert Gmail to Outlook
Importing MBOX File Data to Gmail Independently or without Thunderbird
The step is easy to follow. It doesn't need technical proficiency. However, it has some drawbacks that we discuss after the procedure.
Login to your Gmail account.
Click on the Setting option and then the Account and Import option.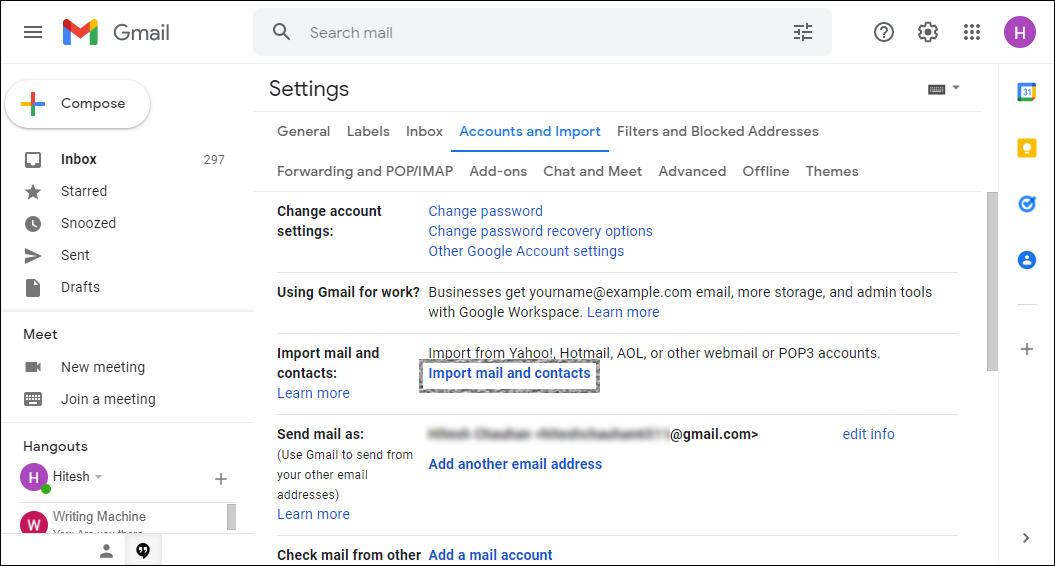 After that, hit the Import mail and contacts option.
A box will appear, provide your Thunderbird email address and hit Continue.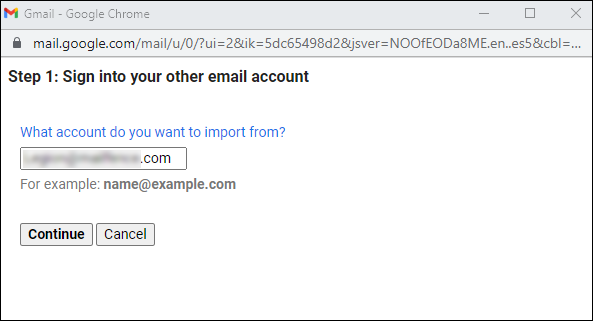 After that enter the password of the following account and click Continue.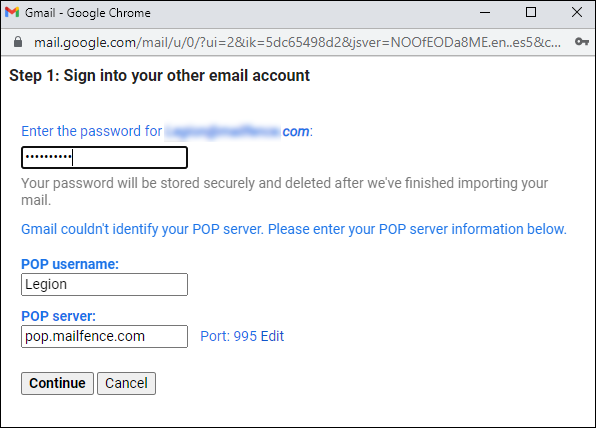 In the import options wizard, select the data you like to import and hit the Start import tab.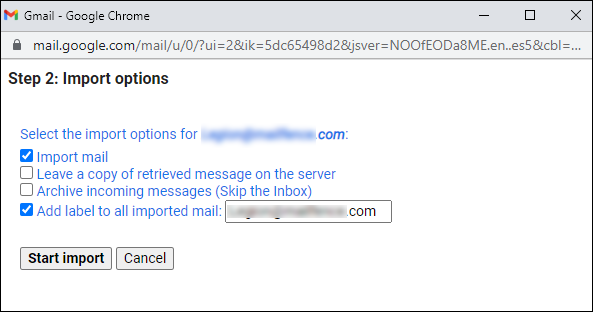 In this way, your Thunderbird or MBOX file data will start transferring to your Gmail account.
Note: The following method works if you are still using Thunderbird. If you have orphaned MBOX files, a third-party tool can help you.
Convert Gmail to Outlook
In this process, we take help of IMAP to configure Gmail to Outlook.
Login to the same Gmail account where you have exported MBOX data
Go to the Settings and hit the Forwarding and POP/IMAP option
In the IMAP Access box, click on the radio button of the Enable IMAP option
Press the Save button to save changes
Now, access your Outlook for Windows program
Navigate the File menu and then select Add Account
It will open an Auto Account Setup box
Provide your Gmail ID, name, and password, hit the Next tab
Press the Finish tab to complete the configuration process
Again go to the File menu and choose Open & Export button and then Import/Export
Here, choose Export to a File >> Next
Now, consider Outlook Data File (PST) >> Next
Provide your Gmail ID and check the sub-folder option
Provide a location to save data in PST file format
Drawbacks of the Above Manual Solution
The aforesaid approach is challenging to implement. It needs technical know-how. Additionally, it it enables you to export data of only Thunderbird account. At the same time, the tool requires MS Outlook installation.
Third-Party Tool to Migrate MBOX from Gmail to Outlook PST
Among several applications to choose from for MBOX to PST conversion, one of the oldest and the most reliable applications is Softaken MBOX to PST Converter for Mac & Windows. The application upgrade version is available for Mac and Windows users.
Softaken is one of the oldest Outlook third-party solution providers. Each tool of Softaken is reliable, bug-free, and lightweight. MBOX to PST Converter is one of the best applications to download and export MBOX data effortlessly.
Significant Features of the Application
It exports MBOX files of any size.
It allows you to export orphaned MBOX files also.
It converts the data of Apple Mail, Thunderbird, Entourage, Eudora, Opera Mail, and all MBOX-supporting email clients.
After the conversion of MBOX to PST, it makes the converted data accessible to Outlook for Windows 2003, 2007, 2010, 2013, and other versions of the email client.
It supports batch conversion where users can select single to multiple MBOX files to export to PST simultaneously.
It is a self-descriptive application. Hence, you don't need technical assistance for conversion.
The tool saves the exported data to the MSG file format of Outlook also.
The conversion app restores the original structure by exporting MBOX with all its databases.
Its licensed version is valid for an unlimited period.
Steps to Run the Program
Download and run the program
Click on the Folder Mode or File Mode, hit the Browse button to upload MBOX files
Get the preview of the uploaded MBOX files
Hit the Export tab on the menu, select Create Single PST of All MBOX Files or Create Separate PST for Each Account
Provide a unique name in the Naming convention box
Click on the Browse tab to select output location form a local folder
Press the Export Now tab
Conclusion
Overall, a third-party application can facilitate simple, quick, and accurate conversion from MBOX to PST. You can filter and export the necessary databases. You'll save time and effort. The conversion process is swift. One of the best features is that it doesn't require technical expertise.