A Simple Way To Convert FLV to MP4 Video File
Amongst several video files, the FLV (.flv) video file is the most common and popular file used for live streaming on the Internet. This open standard file format is supported by both Adobe and few non-Adobe products. On the contrary, it is non-supportive of chapters, subtitles, etc. It has wide usage in streaming videos online on YouTube, Facebook, or any other platform.
What is the Comparison between FLV and MP4 Formats?
FLV files: FLV files are shortened for Flash Video Files developed by Adobe Systems. It is an open standard ISO/IEC 14496-12:2008 container file format stores synchronized audio and video streams for digital video streaming through Adobe Flash Player v7 and in later versions as well. Some FLV files are delivered with SWF files. And the file format supports both live streaming and progressive download, supported by non-Adobe programs also.
MP4: MP4 is shortened for MPEG-4 developed by Moving Pictures Expert Group (MPEG). It is a multimedia container used for storing audio and video formats. It is supportive of various audio and video codecs comfortable with the range of media players. MP4 is the most used and popular video file format, supportive of individual compressions for audio and video file formats. As far as audio is concerned, it uses AAC compression, and video uses MPEG-4 compression. It uses open standard – ISO/IEC 14496 and supports video streaming as well as downloading websites.
| | | |
| --- | --- | --- |
| | FLV | MP4 |
| Year of Release | 2003 | 2001 |
| Internet Search | Difficult when network is slow,  needs the exact URL | Easily to search |
| Support to Default Codes | Doesn't support default codes. Separate installation of supported codecs needed | Supports default codes as well as programs |
| media players supportive of | Adobe Flash Player, Adobe Air, Adobe Animate CC 2015, VideoLAN Windows Media Player, VLC Media Player, Apple QuickTime Player, Flash Lite 3 Player | VLC Player, Windows Media Player, KM Player, GOM Player, Real Player, BS Player, MPlayer X, DivX Player, QuickTime media player for Mac, Elmedia, Tune-up |
| Supported OS | Windows, Mac, Linux, Android | Windows, Mac, Linux, iOS, Android |
Want to Convert FLV Videos to MP4 Videos?
As it is already discussed, .flv videos are basically for online streaming but can be downloaded and saved to the PC and mobile phones as well. However, this file format might not support default codecs on your system and need installing the supported ones. It is difficult to play .flv files on your mobile devices as well.
It is thus suggested to convert.flv video files to .mp4 format, which is a standard video file format supported by most of the devices.
Way to Convert FLV video files into MP4 video files – Conversion Using VLC Media Player
This is a free manual way out to convert FLV to MP4 video files. This method supports conversion between specific video file formats. The method also allows customization of codecs. The process is slightly slow and needs to be done carefully. Here is the step-by-step process:
First, begin the VLC Media Player on your PC.
Next, click on the Media tab and after that choose the Convert/Save option from the drop-down list.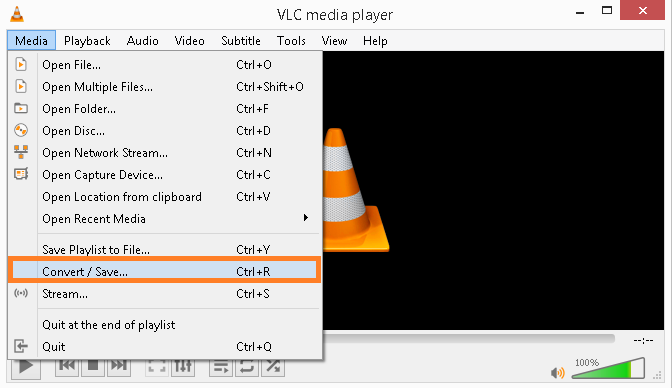 3. Go on the 'Open Media' page and click the 'Add' option to add the .flv video files from the system.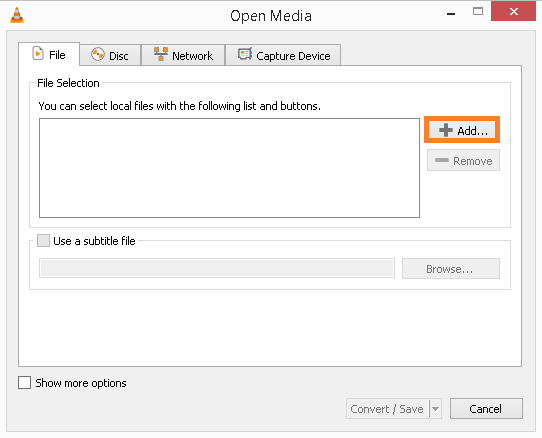 4. After this, click on Convert/Save option.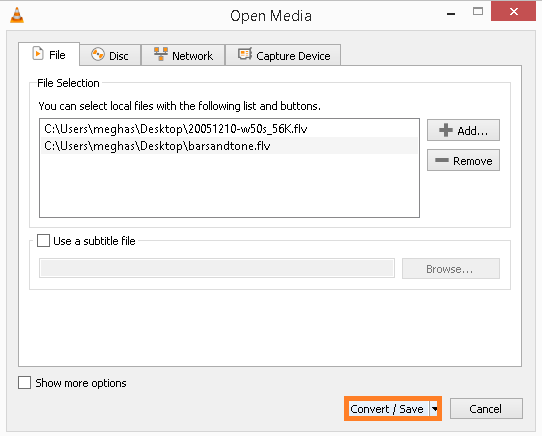 5. Move onto the Convert page << Profile section << MP4 format. After this, click on Start so that the conversion process begins.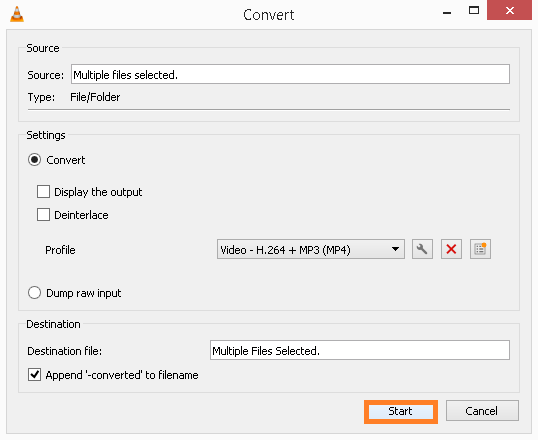 6. You will notice the converted.flv file in .mp4 format on your PC.
Summary: If you want to play the downloaded .flv video files on any media player in a hassle-free manner then conversion to.mp4 video is crucial. There is a manual FLV to MP4 conversion process available. However, this process has several limitations like it is slow and may cause several hurdles.