Are searching for quick and secure solution for PDF file to PNG format conversion? If yes, then no need to go any where because in this post we explain the most easy and efficient methods that convert PDF to PNG format instant. So, read this post very carefully, firstly we need to know about PDF and PNG format.
What is PDF and PNG file format?
A PDF is an independent file format. You cannot modify a locked PDF file. It is compatible with all types of devices, including Windows, Mac, Linux, iOS, and Android. PDF conversion to PNG will turn your PDF file into an image format. The article reveals some significant ways to transfer PDF to PNG.
The PNG image file format was developed as one of the best alternatives to GIFs. A PNG file format is flexible to adjust with screen size. It automatically adjusts color. Its spectrum contains up to 16 million colors, which is more than GIF. PNG stands for Portable Network Graphics. It is an image format of the web because of lossless compressions, supports semi-transparent and the alpha channel.
PNG images are easy to share and of high quality. You can do this if you want to change a PDF file into a PNG format.
Why do users need to Convert PDF to PNG?
These two file formats are very different because PDF is a document, and PNG is an image. One of the most common reasons why users like to move a PDF file into PNG is when a PDF file contains multiple images that they want to edit or use elsewhere.
Conversion of PDF to PNG
You have three options to choose from. There are several free online tools to convert, lock, and unlock PDF files. Since they are online utilities and free of cost, they attract users. In the end, they end up losing file quality or data loss. So, we will not suggest you any free online utility.
The Adobe Acrobat conversion program can be helpful but only converts PDF files. A third-party PDF to Image Conversion Tool is the ideal for Convert PDF file into PNG Format, JPG, and other image formats. The tool can lock and unlock PDFs. The same tool can merge and split PDFs. It means you will get multiple features on one platter. Is there any such application?
Softaken PDF Champ is one of the best answers to your question. It is an all-in-one application to convert, lock, unlock, merge, and split PDFs.
Here are steps to convert PDF to PNG with Softaken PDF Champ
Download the application on your Windows system and configure it to run.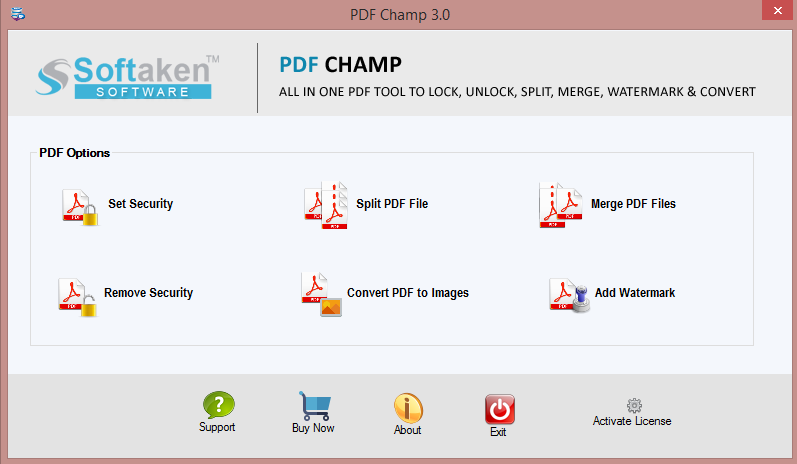 Choose Convert PDF to Images option among multiple options
Select the required PDF file by clicking on the "Browse" tab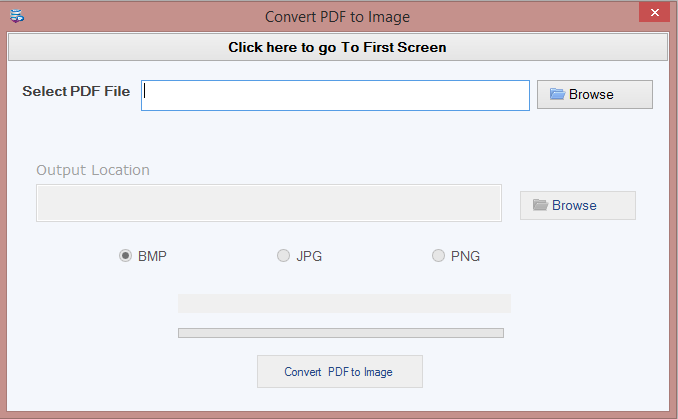 Choose the output location to save the selected PDF file
Choose PNG for conversion
After that, press the Convert PDF to Image tab to complete the process
In case your PDF file is locked. You can first unlock PDF file using the app and convert it to PNG.
Here are the steps to follow to unlock a PDF file
Open the application and select the Remove Security option
After that, click on the "Browse" tab to locate the locked PDF file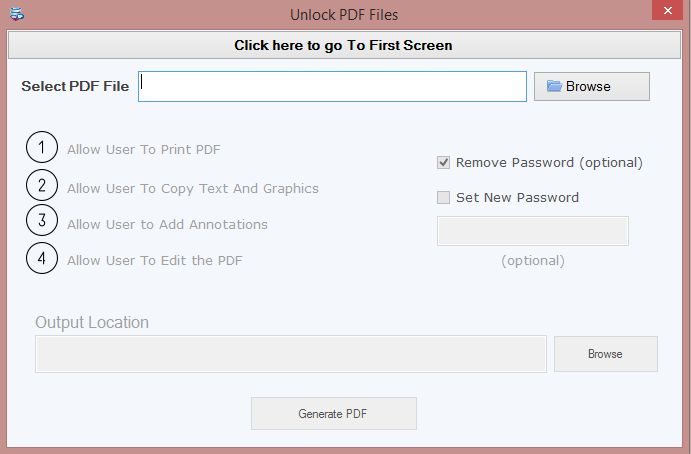 Tick "Remove Password" to unlock the PDF to print, edit, copy, and transfer
Provide the output location to save the unlocked PDF files locally
Press the Generate PDF button to complete the process
Conclusion
PDF conversion to PNG is easy if you have a reliable conversion program. We don't suggest you consider a free online tool because they are not safe to use. So try the PDF Champ Tool that easily convert Password protected PDF files into PNG format.