Overview:  Are you dealing with the problem of Outlook's Work Offline greyed-out issue? Don't worry because you are not alone. Several Outlook users face the same problem. A number of reasons can lead the problem such as add-ins or data files (.OST). In this blog, we have explained the reasons and how to fix the problem. Read on to fix the problem.
You have options to enable or disable Outlook Work Offline option from the Send/Receive tab. When you enable the option, Outlook stops synchronizing updating mailbox folders automatically. You can manually update the folders by clicking on the 'Update Folder' option.
Activating the option is useful when the server connection is weak because you are away from frequent notifications and pings.

As you enable the Outlook status bar shows Working Offline option, you can notice the Outlook icon in the taskbar with a cross mark.
Some Outlook users have experienced the inactivate issue of "Outlook Status Bar Shows Working Offline." In other words, they are unable to turn off the Work Offline mode or log back in.
Factors that can Lead the Problem:-
Outlook may be corrupted or damaged.
Dealing with corrupted or incompatible add-ons
Your Outlook profile may have problems
Large OST file
Network error may be the reason
Inactivated Outlook copy option
The Below Steps You May Consider to Deal with Work Offline being greyed out Issue-
Techniques to Fix Work Offline Greyed Out Issues in Outlook
Solution 1- Activate Outlook
Have you confirmed the active status of your Outlook? It may be expired or out of service. You may not be the member to activate Outlook. You may require renewal of Outlook email client.
In this way, you can access all the features of Outlook including work offline.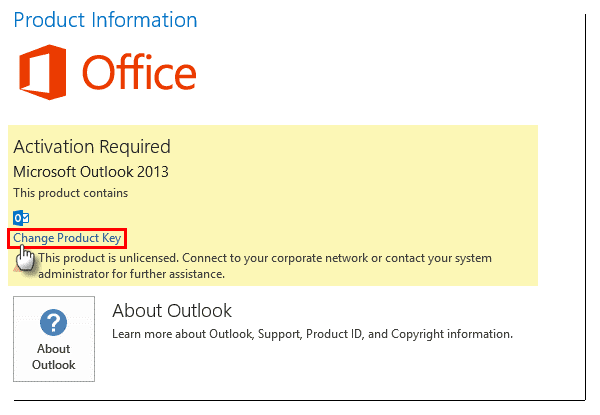 At the same time, don't forget to confirm the Microsoft-connected email account and the account you use is ready to purchase the license. If your account has any issue, Outlook may not allow you to renew the license.
Solution 2- Confirm the Network Strength or Connectivity
If there is a network error, Outlook users may find difficult to exit from the Work Offline mode or return to the online mode. That is why, it is essential to confirm your network is operational. Your system is well connected to the server. The connection becomes weak because of maintenance issue or other reasons.
For this, you must first confirm your computer is online and no firewall or antivirus software is preventing the Outlook functions.
In order to check your email account accessibility, you can open it in a web browser. If you are unable to load the page, there may be server issue. You can wait and try again to deal with the issue. You can ask your admin for help.
Confirm the login details also if the page loads but you are unable to log in.  You can try to access your emails by entering both old and new passwords. One of them might be working.
If the account is deleted, you cannot do much. At this point of time, you can contact your admin.
Also Read:- Fix "Import/Export Mailbox Option Greyed Out" In Thunderbird
Solution 3- Updating Microsoft Outlook and Windows
You can face the "Work Offline greyed out" problem if you have not updated your Outlook for years. You can update your Outlook. It is easy to do.
For this, navigate the File menu > Office Account and choose the Update Options to notice any update notifications.
After noticing any updates that you want to do, your Outlook will restart after updating.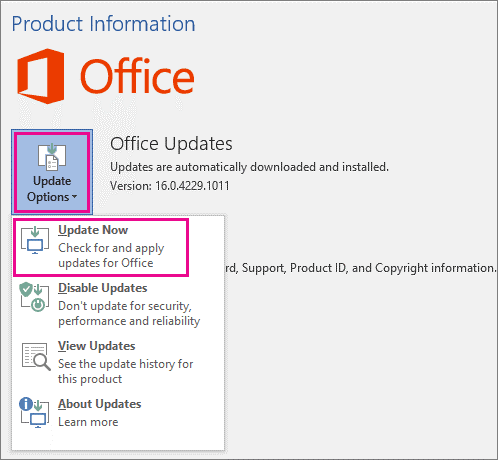 If you want to confirm your Outlook update, access the Microsoft Store.
Check Windows Updates as well. If you notice any pending status, update it on your system.
Solution 4- Open Outlook in Safe Mode
You can use this option to fix the "Work Offline Greyed Out" issue. It helps to determine the issue is because of bad or incompatible add-ins.
Here are the steps to follow-
Hit the Windows + R, enter Outlook.exe /safe and then hit the Enter key to close Outlook. Now, Outlook is open in safe mode.
Navigate the File menu > Options > Add-Ins.
In a new window of managed COM Add-Ins, hit the Go tab.
Press OK after you uncheck every connected add-ins.
Now, start Outlook in the normal mode to notice the problem.
If Outlook has fixed the issue, it indicates the problem is with add-ins.
If you want to enable add-ins that you have downloaded earlier, you can active them one by one. It will help you learn which add-in is causing the problem.
Solution 5- Repairing MS Office
The problem of Outlook Work Offline greyed-out can be due to corrupted MS Office. In this situation, you can reinstall MS Office. Here are the steps you can follow.
Enter %localappdataMicrosoftOutlook by pressing Windows+R, followed by the return key.
Create a copy of the OST file
Hit the Uninstall a program after going to the Control Panel.
Now, choose  Microsoft Office and press the Change tab.
If you want to repair MS Office, select the Repair tab and follow the given steps:
As you click the repair button, the system will restart. Access Outlook now.
In Outlook, confirm whether the Work Offline option is still disabled.
If repair fails, you can reinstall Outlook.
Solution 6- Creating a New Account
As we have mentioned in the article before that the problem can arise because of damaged or corrupted Outlook. So there is a need to create a new profile. Before creating a new profile, don't forget to copy the OST data and delete the old OST file.
Here are the steps you can follow-
Access Control Panel.
Locate Mail, and click the tab.
Provide a unique profile name, hit OK after selecting Show Profiles > Add.
Connect your email with the new profile
Setup the new profile as your default profile and restart Outlook.
Now, the problem can be resolved.
The Concluding Words!
Outlook supports two types of file formats to store emails, contacts, notes, journals, tasks, and other elements. These file formats are OST and PST. When we connect Outlook with an Exchange Server account, it saves data offline with OST file format. An OST file format comes with an advantage of working offline and the offline changes transfer to Exchange as the connection of server establishes. This feature offers uninterrupted performance of Outlook but OST files can become inaccessible. Outlook Work Offline Greyed Out is one of the most common problems that Outlook users face. Moreover, Outlook OST files are prone to corruption and can become inaccessible if you stop using Exchange Server.
Therefore, users suggest using a third-party conversion program to export OST to PST. Outlook default file format is PST. It doesn't integrate with Exchange Server. You can access PST files on any Outlook versions. A sophisticated Softaken OST to PST Converter can solve the problem of conversion from OST files to PST quickly and without losing data quality.