There was a time when Yahoo was a number one choice for server-based email management. These days, Gmail has appeared as one of the most popular platforms. The Google product is available for free and subscription-based to provide users multiple advantages. If you have a plan to transfer all important Yahoo contacts to Gmail contacts, you have come to the right place. Transferring data from one email client to another is easy when there are selective numbers of emails. For bulk conversion, you need a third-party tool or manual conversion solutions. Let' know how to export all-important contacts of Yahoo to Gmail contacts.
Yahoo vs. Gmail
Both Yahoo and Gmail support send, receive, draft, and important features to segregate emails. They are server-based email clients and compatible to open with mobile and laptop devices without any objection.
Both are server-based email clients and can be hacked by hackers to receive personal information.
Comparing them for appearance and usability, the winner is Gmail because of its interactive interface. Yahoo and Gmail may appear the same in appearance but Yahoo is slightly cluttered. They have options to customize the layout. You can align your messages and change the spacing of your inbox.
Gmail is the winner because the filter system in Gmail is more robust than the filter system of Yahoo. Yahoo has limited filtration options.
Talking about addons, Gmail has no comparison. Gmail gives access to G Suite to integrate and improve functions. Many of these apps are free of cost. Yahoo doesn't have any built-in marketplace to explore and enhance its key features.
Overall, Gmail is currently one of the best choices for server-based emails. It is widely trusted by individuals and organizations. After the launch of the subscription plans of Gmail, its popularity index has increased. It is popular among businesses of all sizes.
Conversion of Yahoo Contacts to Gmail (and Emails, Too)
Access to your Yahoo account and the Gmail account for preparing transferred messages and address book
From your Yahoo account, choose either the drag and drop method to move required messages or select move emails into the Inbox folder
Before you start the process of migration, move emails to the Inbox folder in your Yahoo account. Remember, the process doesn't support conversion of Drafts, Trash, and Spam folders.
Open your Gmail and from the right upper menu, click on the gear icon of Settings.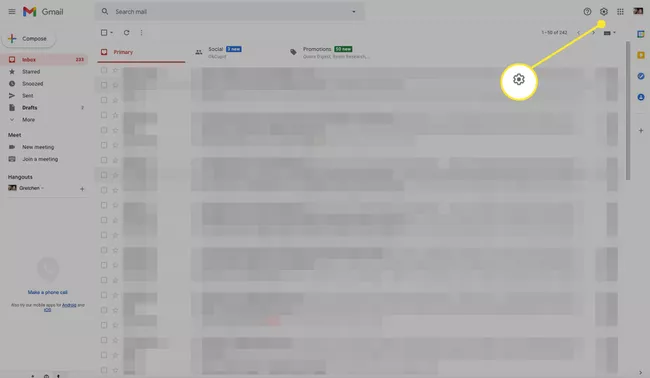 From the drop-down, choose See all settings.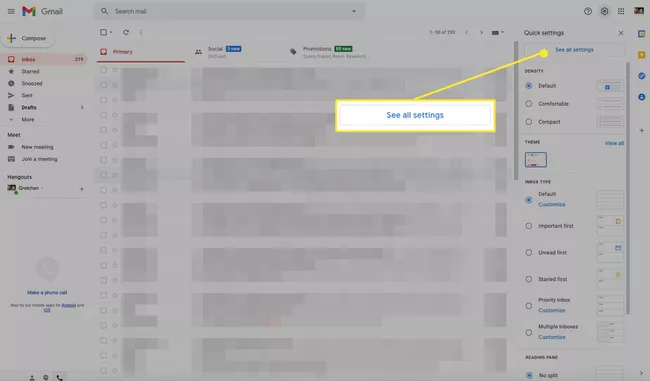 A window will open with multiple options, choose the Accounts and Import tab.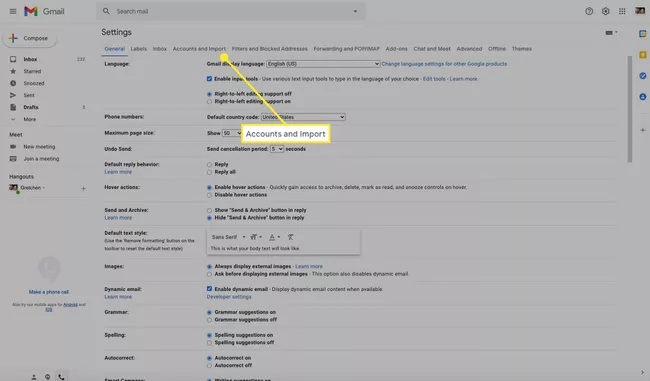 It will open a window with a set of options, press the Import mail and contacts.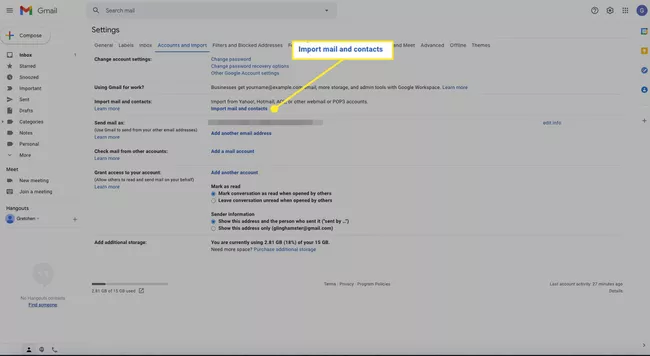 Provide the Yahoo email address from which you want to extract data and hit the Continue tab.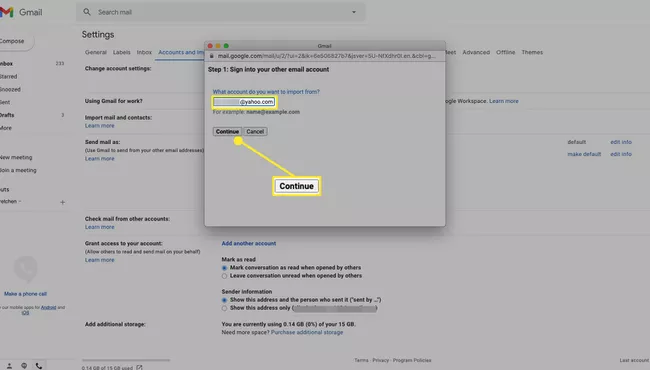 Choose Continue to accept ShuttleCloud migration manager's terms of use.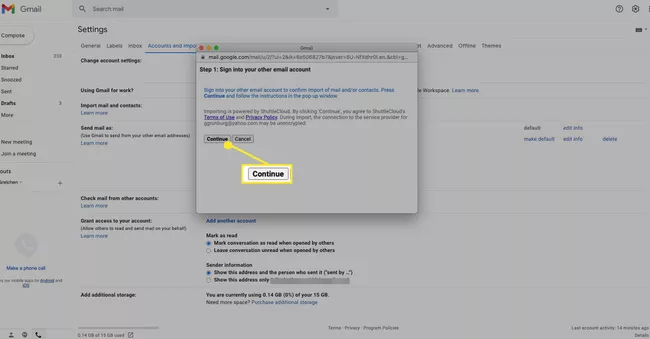 Now, choose your Yahoo account from the window that appears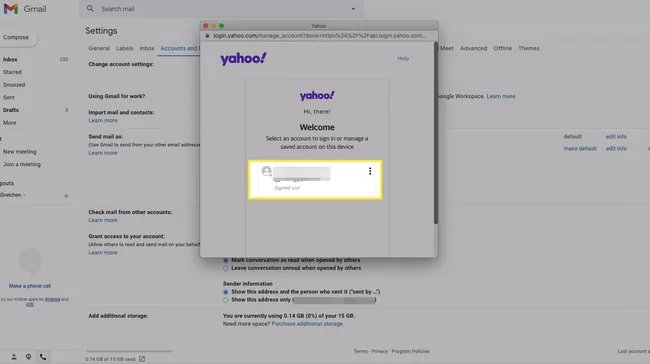 Provide the correct password and press the Next tab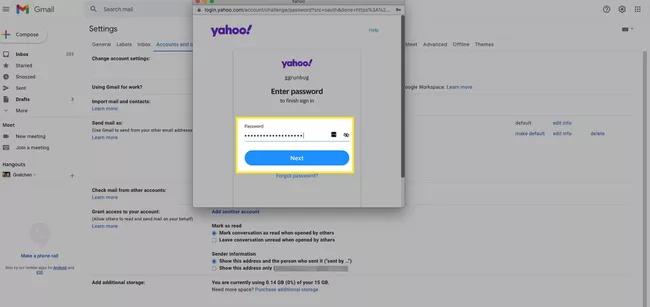 Now, click on the Agree button to give ShuttleCloud Migration access to your Yahoo contacts, profiles, and mail.
Choose the import options and then hit the Start Import tab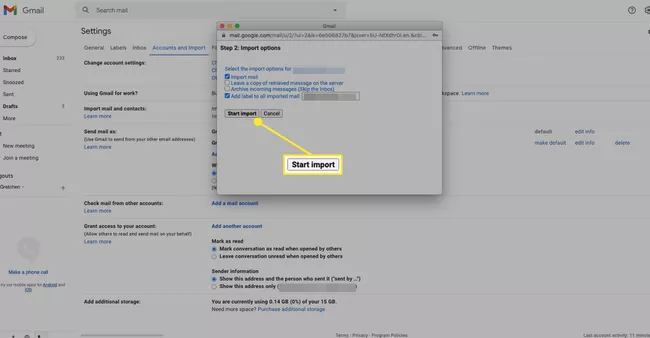 Finally, press the OK tab to end the process. It is how the data transfer process will begin.
Some Important Tips on Importing Yahoo Contacts to Gmail
Below are some tips to follow as the authorization of data transfer is finished-
The manual process may take up two or more days depending on how many emails you want to extract from Yahoo to Gmail. So, you will have to maintain calmness and patience.
Gmail automatically creates a label for emails imported from Yahoo. It's named after the Yahoo address. It helps to identify emails extracted from Yahoo. You are free to delete the label if you want.
Even after the extraction of Yahoo messages and contacts, they are not deleted from your Yahoo account. It is one of the best things. If you want to delete them, log in to the account to remove data manually.
Return to the Accounts and Import tab in the Gmail settings to ensure the process is completed or is still going.
You can stop the import process any time by clicking the Stop link in the Accounts and Imports tab of the Gmail settings.
Importing of Yahoo Emails to Gmail Using an Automated Method
Nowadays, it is easy to export from one email client to another because of third-party applications. Choices are several and some of them have won the heart of users because of providing accurate results. One such application is Softaken Yahoo to Gmail Migration tool. It is a straightforward application that is safe to install and use on your Windows application. One of the best things about the program is that it is available to try free to all. The trial version helps to examine the app. Below are some exclusive features of the application that makes it unique and valuable from other apps offering the same features.
Accuracy
The advanced application offers conversion from Yahoo to Gmail and G Suite with all metadata properties such as Emails, Attachments, To, CC, BCC, Subject, Text, and everything without objection.
Unlimited Data Import
The license version of the application offers unlimited conversion. Users can consider the tool to retrieve data from one, two, three, and an unlimited number of Yahoo accounts to Gmail. They can export as many emails as they desire. (Note- it exports one Yahoo account data at a time.)
Connect with Ease
The cloud application takes a few seconds to connect with your given cloud accounts. As you provide credentials such as email address and password, the tool takes no time to connect with the given account.
Control over Import
Control over the import process implies that the tool gives users enough flexibility to export the databases they want. They can select either entire folders or a specific one like Inbox, Sent, Draft, etc.
No Downtime
Unlike a time-consuming manual conversion, conversion with the help of the export tool is quick and easy. Users with no technical competency can run the tool because it requires a few easy steps to export data. Hence, there is no downtime.
Save Imported Data in a Well Organized Manner
Before importing the selected folders of your Yahoo account, the tool requires users to provide the output location. The location can be a new folder or an existing folder. Users have full control to choose the location of their choice.
Conclusion
Yahoo and Gmail are two server-based email clients. They are useful and reliable. You can use any of them. For any reason, you are looking to extract emails from your Yahoo account to Gmail, use a reliable option to preserve email quality.