Are you looking for the efficient solution to transfer data from cloud to cloud? then don't need to go any where, because in this post we will explain the complete guide to move data from One cloud to others cloud. If you want the accurate results then read this post very carefully from beginning to end without skipping any section of this blog.
A User Queries
"I have my Gmail account. It contains several crucial emails that I want to transfer to Office 365. Is there any way to make it done? I want straightforward ways to transfer Gmail account databases to Office 365."
Reasons for Cloud-to-Cloud Conversion
When it comes to working in a safe environment and data protection, the name that comes to our mind is no other than cloud applications. These days, lots of cloud applications are available. Some of them are free and some are paid. Sometimes, users want to export from one cloud platform to another because of a reason. Some most probable reasons are given here to notice.
 Users have a plan to move from one cloud to another because of getting advanced features like Gmail to Office365.
 Sometimes, users face storage issues with a cloud tool that prompts them to export from one cloud tool to another.
Users want to create some copies of a cloud tool to another cloud to protect sensitive information from losing.
Users may own more than one cloud drive and like to organize file data on different cloud drives.
Free Solution to Export from One Cloud to Another
Cloud to Cloud conversion has two different ways. One is manual conversion and another is a paid or free tool to export one cloud to another. Manual conversion methods are feasible but have a data loss risk and require technical skills. Another solution is a third-party conversion program. It is effortless, has less risk, and needs basic technical skills.
Transfer files by downloading and uploading
Cloud storage is a safe solution to store data because your system errors don't affect the file quality. If you use cloud storage, the downloading and uploading term is not new for you. In this process, you download cloud files to your local drive and upload the data to the other cloud storage. It may consume time but is feasible. Let's take the example of Google Drive and Dropbox for cloud-to-cloud data transfer.
Login to Google Drive account.
Press the My Drive arrow button to choose Download from the dropdown menu. Wait till the process is complete.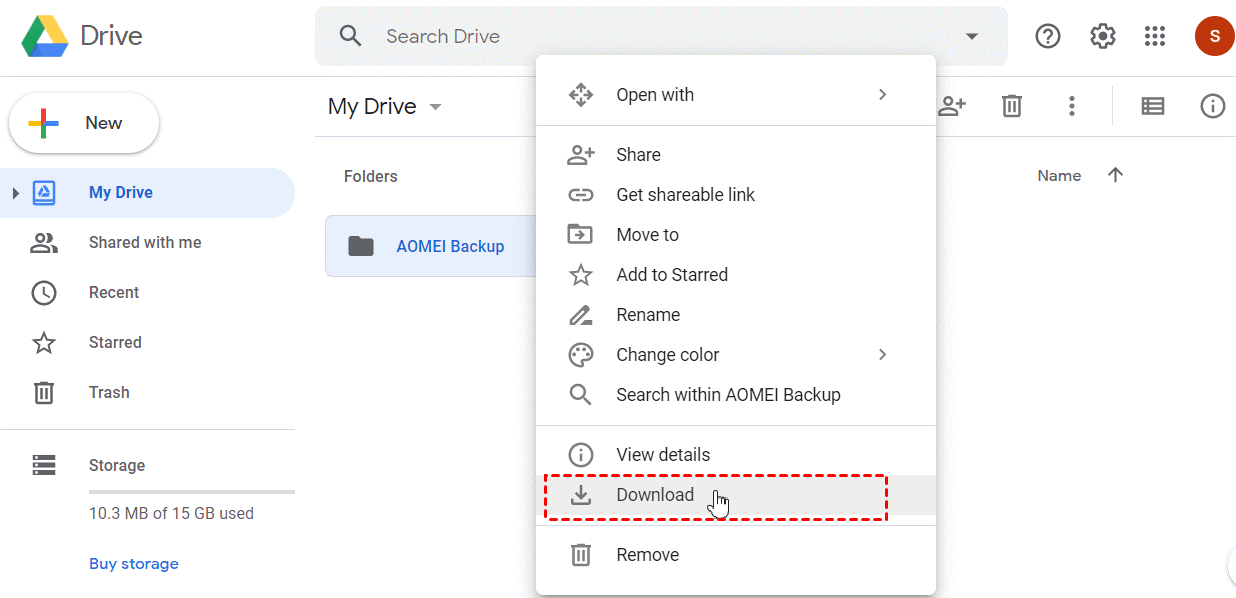 Note: As the download process is complete, it saves data in a single zip file. You can unzip the file to extract all your important files and save them in a folder of your choice.
Also Read this blog to Export Yahoo Emails to External hard drive
Visit the Dropbox website and provide your email and password to complete the process.
Hit "Upload" at the right corner and then select the Google Drive files and unzipped files.

Though the steps to transfer from one cloud to another are challenging, and it is time-consuming. If you have lots of files to extract, it will waste your time and can be annoying too. You may face the risk of data loss at the time of migration. Make sure the system and the internet connection are faster.
Using Third-Party Tool for Cloud to Cloud Conversion
When you conduct an online search for cloud-to-cloud conversion tools, you may encounter several free and paid tools. Business users looking to protect the sensitivity of their data can focus on professional applications for conversion. Softaken is one of the leading online stores for Windows applications. You will get more than one variety for cloud-to-cloud conversion.
Softaken IMAP to IMAP Converter is the one of the best solution for Cloud to Cloud  Conversion. The migration utility enables users to export emails from IMAP to IMAP in no time. It exports emails from one IMAP server to another without losing attachments. The utility supports advanced filtration tabs to filter files. The tool gives control over results. It provides accurate results each time after conversion. There is no history of data loss.
Below are the steps to follow for IMAP to IMAP conversion –
First provide credentials of your Host, port, username, and password to authenticate your account.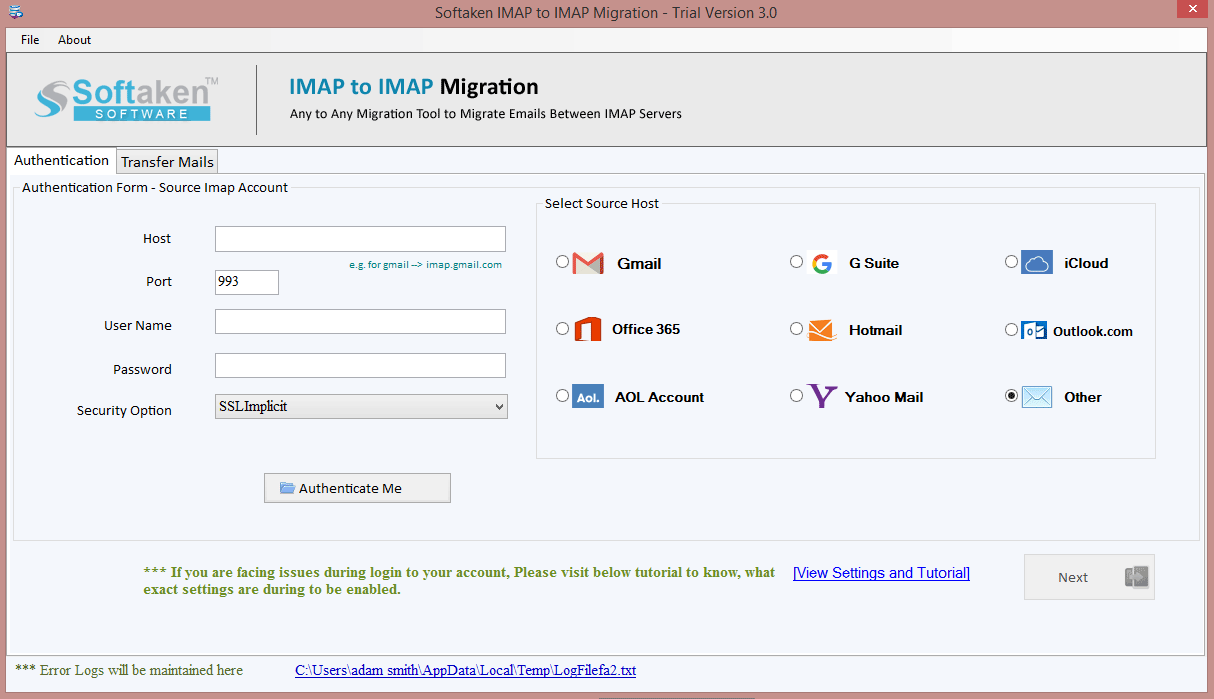 Select the source host like Gmail, iCloud, G Suite, or any IMAP source host.
Now, choose the target IMAP server by selecting the target host, and providing credentials.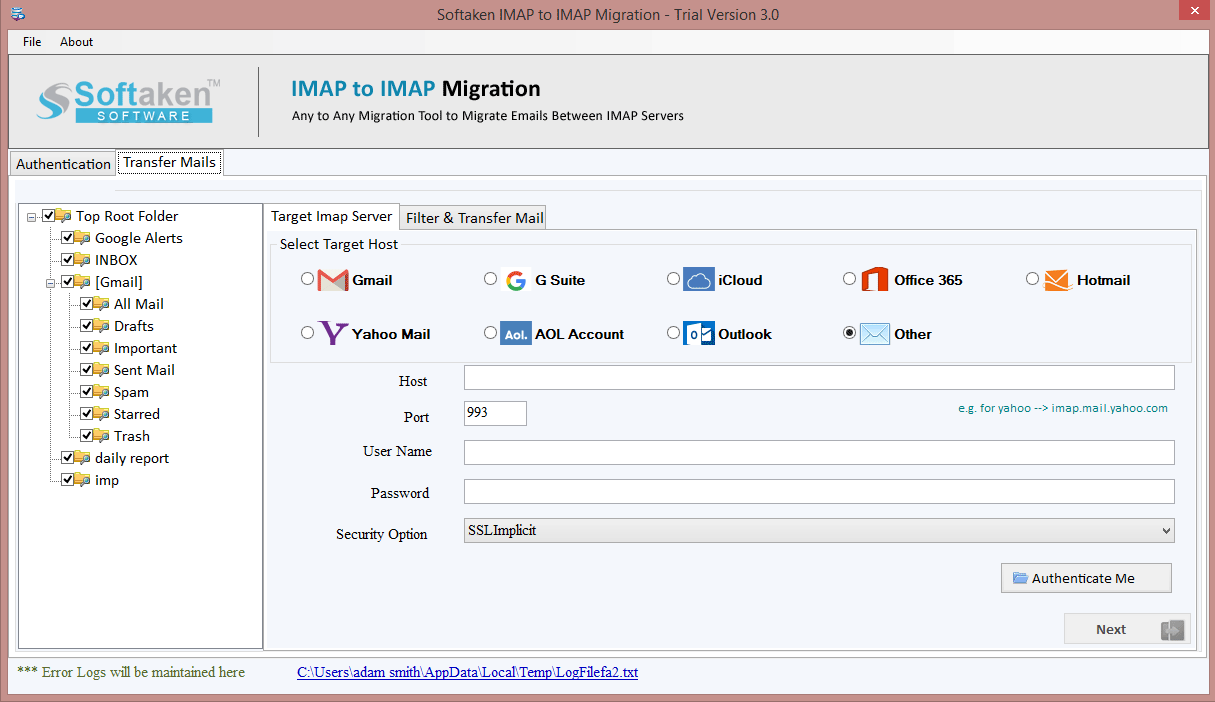 Select the type of file you want to export, select the date range, or apply the filter tab to filter specific folders of your choice.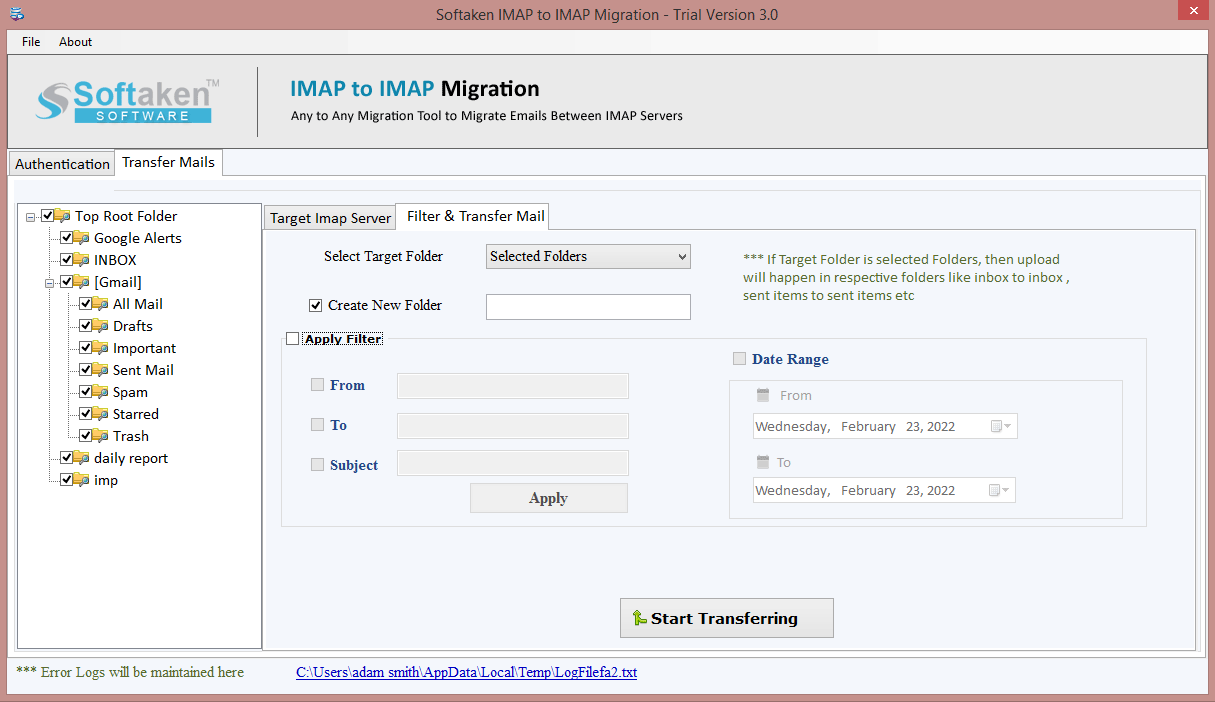 Conclusion
Whatever the reason for the cloud to cloud conversion, one should choose the process of conversion after assessment of quality and time they can dwell. Businesses often like to show their trust in a professional utility to get the best results without putting much effort. You can do so.