Do you want to convert Exchange Mailbox to EML? It is surprisingly easy to achieve if you choose the right way. The internet will provide you plethora of ideas, but only a few of them work. Ideally, MS Exchange doesn't support any direct solution to convert its files to EML. Manual conversion methods are available, but their conversion accuracy is in doubt. Keep reading the article to know the best solution to export MS Exchange to EML.
What is Exchange Server & EML?
If you use email communication, Exchange Server may be a familiar name for you. Several small and large businesses like to use the platform. There are around 6 versions of MS Exchange; the latest is the 2016 Exchange Server. The email client uses EDB file format to save its data.
EML file format is a flexible file format known as Electronic Mail. It keeps a single email in plain text with components such as the sender, subject, Date, and recipients. EML is compatible with several email clients operating on Windows, Mac, and Linux, such as Windows Live Mail, Microsoft Outlook, Microsoft Entourage, and Mozilla Thunderbird.
Queries of Exchange to EML Migration Process
Users who want to export MS Exchange to EML have shared their queries on several forum websites. They want to know significant ways to transfer Exchange to EML. We are listing some of their queries.
"Hello, everyone; we are a small firm. We use Thunderbird for our emails. Recently, we have received a bulk of EDB files we want to open on our system. We have tried several manual solutions, but none of them seem effective. Can you suggest any effective solution? Your suggestions will be highly appreciable."

"Hi! I operate my office work sometimes from home. I use Apple Mail to maintain emails from my office. Recently, one of our clients has shared Exchange Server databases. I am finding myself helpless to access these files. I have asked my colleagues and technicians. A technician is ready to help, but I may receive several Exchange files in the future. Do you know how to fix the problem?"
Several reasons can encourage users to move MS Exchange databases to EML. You can share your reason with us in the comment box.
Solutions to Export Exchange database to EML File Format
We don't want to put you in the dark by suggesting a manual solution for conversion because manual attempts seem not so worthy. Manually, you may lose databases. At the same time, it requires much time and effort. It can hamper your productivity. A third-party conversion utility is one of the best solutions to use. There are several third-party applications for independent conversion of Exchange to EML.
Softaken Exchange EDB to EML Converter is one of the best solutions to use. The application is also famous as exchange EDB mailbox to PST Converter or Softaken Exchange Recovery program. Please don't confuse it with the name of the application.
Some Salient Key Features of the Application
It is a professional utility to export selective EDB files to EML file format without losing data integrity. The high-end application supports Exchange Server 2019, 2016, 2013, 2010, 2007, 2003, 2000, Priv, Pub, and STM mailboxes.
The conversion utility can transfer EDB files to EML, vCard, MSG, HTML, and PST file formats without losing single property. It supports the conversion of EDB files to Office 365 and Live Exchange.
The app retains the hierarchy of the original folder at the time of conversion. Since it is an advanced application, it keeps each component of emails, including CC, BCC, To, From, and Date, with attachments. It fits the goal of high-quality conversion.
The preview button supports the filtration of folders and displays MS Exchange data without the installation of MS Exchange. Users can get a preview of each folder an EDB file holds. Each folder displays the number of items it contains. In the preview box, users can deselect the folder they don't want to export to EML file format. Hence, it gives accurate results.
Steps to Use the App
Download the application on your system and configure it to run it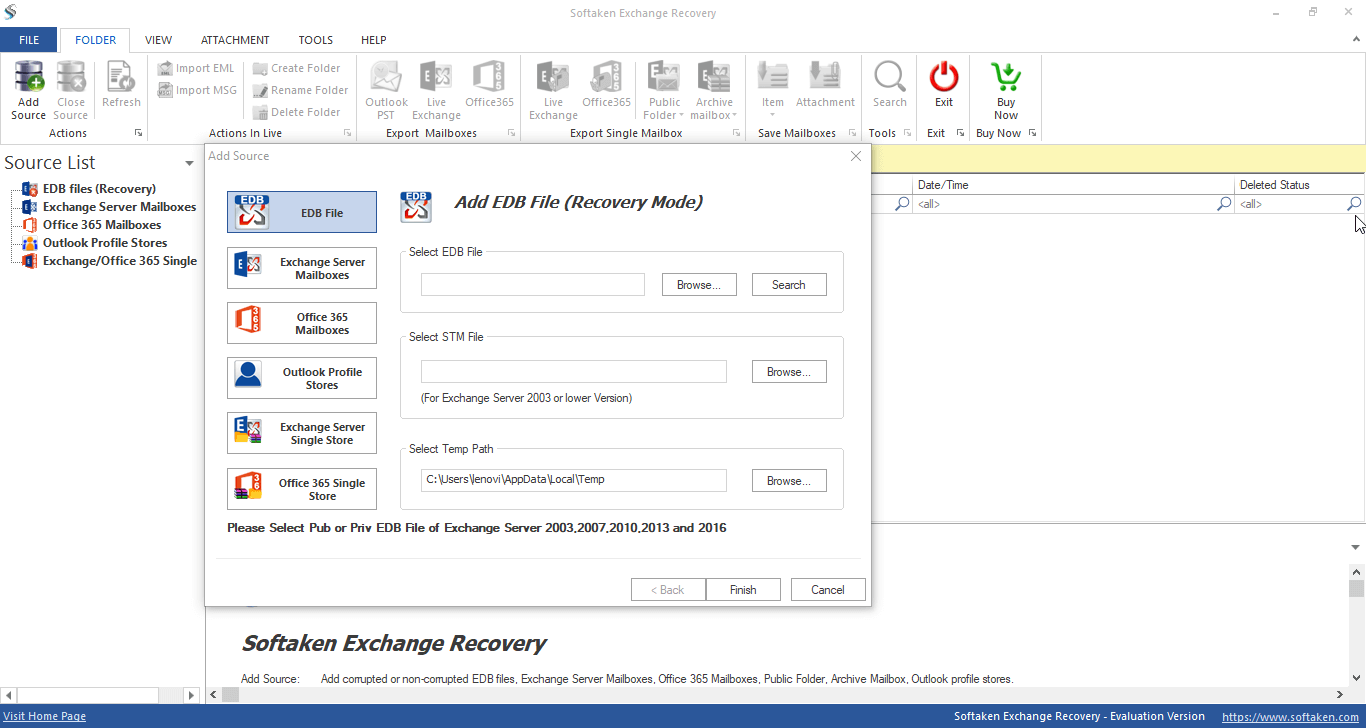 Select the EDB file format from local folders by browsing
Get the preview of the selected file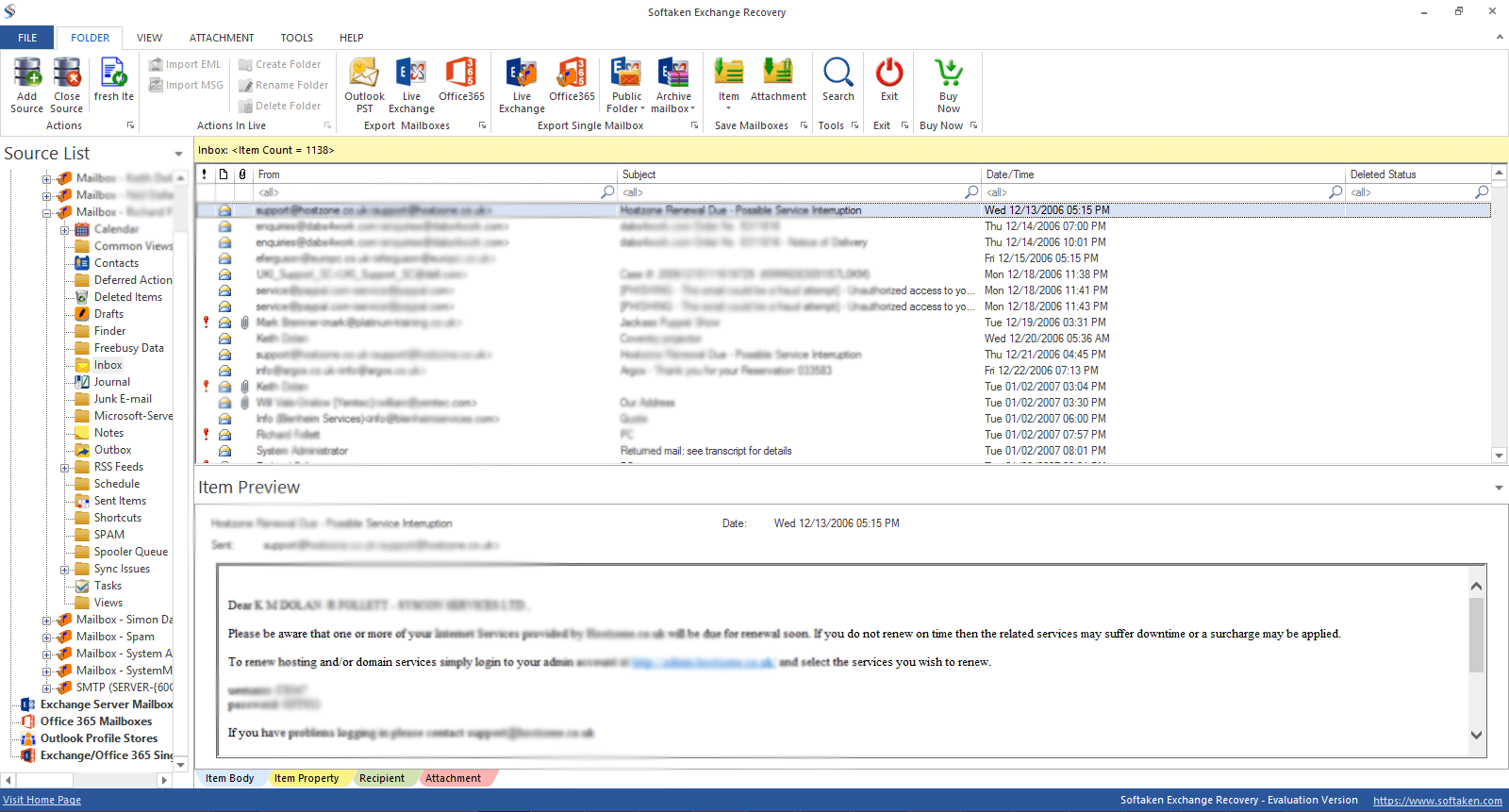 Deselect the file that you don't want
Choose EML file format to export data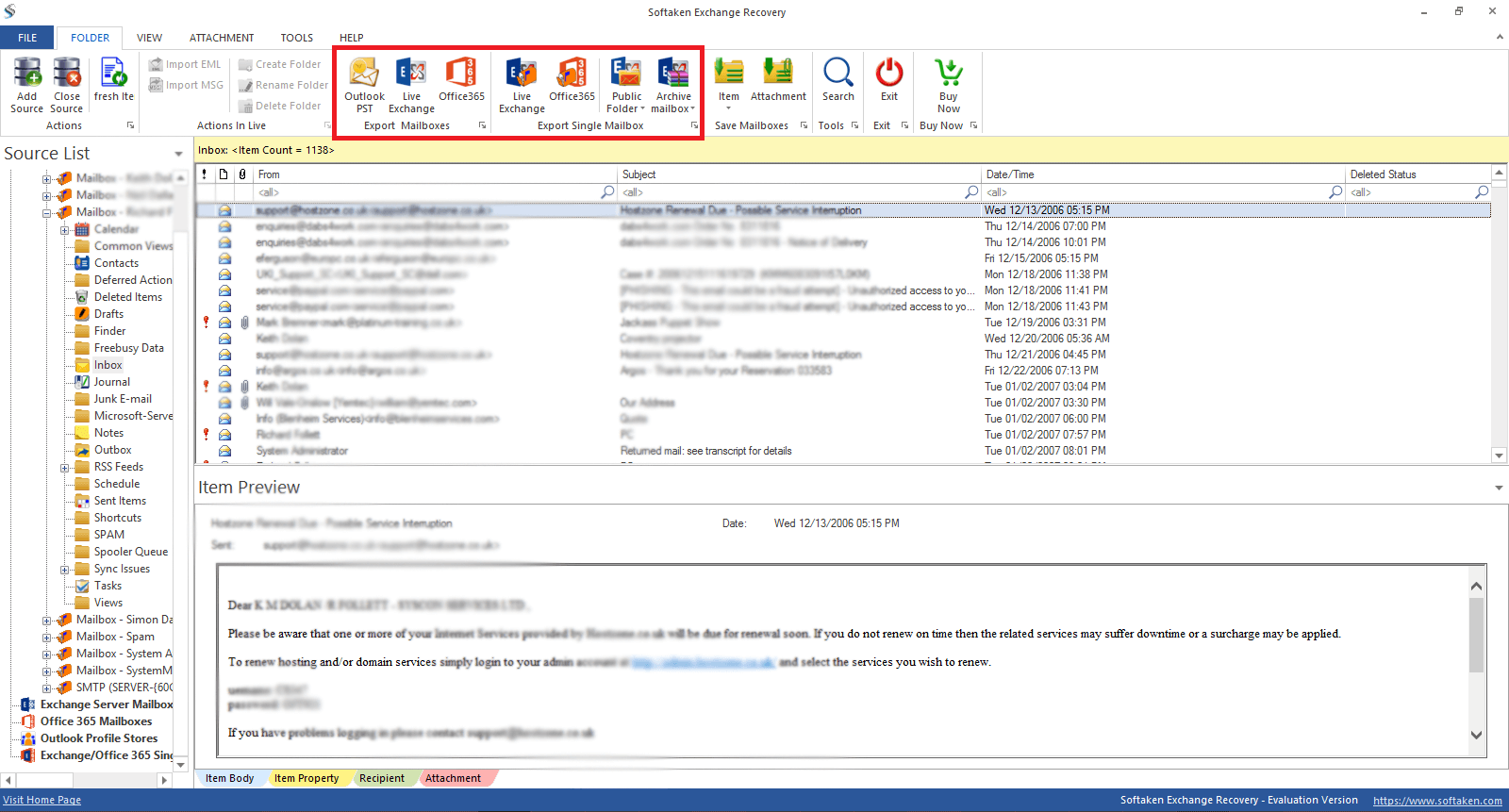 Conclusion
Manual conversion may consume time and doesn't give assurance of data accuracy. On the other hand, a third-party application saves time and assurance accuracy. It is all your choice how you want to meet the conversion goal.