MS Exchange is a collection of applications to allow collaboration and digital messaging in an enterprise IT environment. It is a dedicated network resource management app using transmission control protocols, like IMAP, SMTP, and POP, for communication with other email clients like Outlook. With Exchange, you can send and receive emails. Since it is a server-based app, it requires a high-speed internet connection.
EDB is the file format of MS Exchange Server to store emails. The Exchange database stores those messages that are in process or non-SMTP. It is also famous as ESE or Extensible Storage Engine. You can open EDB files in MS Exchange by mounting them. They are inaccessible if you are offline.
But moving mail from Exchange On Premises to Office 365 is a big challenge that requires a lot of knowledge, effort, and guidance. Due to a lack of adequate assistance, many companies have stopped their move from Exchange to Office 365. In this article, we've covered a few techniques for making the process of moving mailboxes from the Exchange server to Office 365 easier.
Benefits of Exporting Exchange Emails to Office 365
With Office 365, you can often get more security without spending money on facilities. All that is required is that you buy additional users' email accounts. It just eliminates the need to purchase additional storage, secure additional hardware compatibility, configure everything, etc.

Since you no longer need to maintain anything, it is economical. To access all the services the on premise configuration provides, you only need to purchase a Microsoft 365 subscription. Moreover, there are a ton of other services.

Users can feel confident in the safety of their information by leaving everything to the professionals (Microsoft). You are no longer concerned about situations involving data theft or loss as a result of catastrophes, technological issues, etc.

Updates to the most recent software versions are not necessary. Everything is instantly and flawlessly handled. As a result, your users wouldn't experience server outages or any other such circumstances.
Automated Method to Export Exchange Mailbox to Office 365
Using a third-party application, you can save your precious time and put less effort into export Mailbox From Exchange EDB to Office 365. Manual conversion methods are more complex. It requires time and effort. At the same time, you may lose quality. Therefore, we recommend you use a third-party application. Choosing the right third-party application for conversion can confuse you. Therefore, the best practice is to practically examine the intended app and check its rating.
Softaken Exchange Mailbox to Office 365 Converter is one of the best applications to choose from. It is also famous as the Exchange Mail Recovery program or Exchange Mail to PST Converter. The utility is all-in-one for conversion. It is one of the most highly recommended applications.
Some Striking Features of Softaken Exchange Mailbox to Office 365 Converter-
It's s a professional utility to transfer selective EDB files to Office 365 file format to provide the desired results
Supports Exchange Server 2019, 2016, 2013, 2010, 2007, 2003, 2000 Priv, Pub, and STM
Enables users to convert EDB to EML,  EDB to PST, EDB to MSG, EDB to vCard, EDB to Office 365, EDB to HTML
Has an interactive interface to transfer MS Exchange databases quickly and with accuracy
Supports to select EDB files of any size and STM files for Exchange version 2003 and lower versions
Displays a preview of the uploaded EDB files on its preview pane, where users can browse emails in each folder and can view each email in read-only mode
Complete the conversion task in only 5 easy steps without losing quality and doesn't need technical occupancy for conversion
Offers recovery of EDB files before conversion
Here are the Steps to Follow for EDB to Office 365 Conversion Using Softaken EDB Converter.
Download the application on your system and configure it to open
Hit the "Browse" tab to access and select the EDB files you want to transfer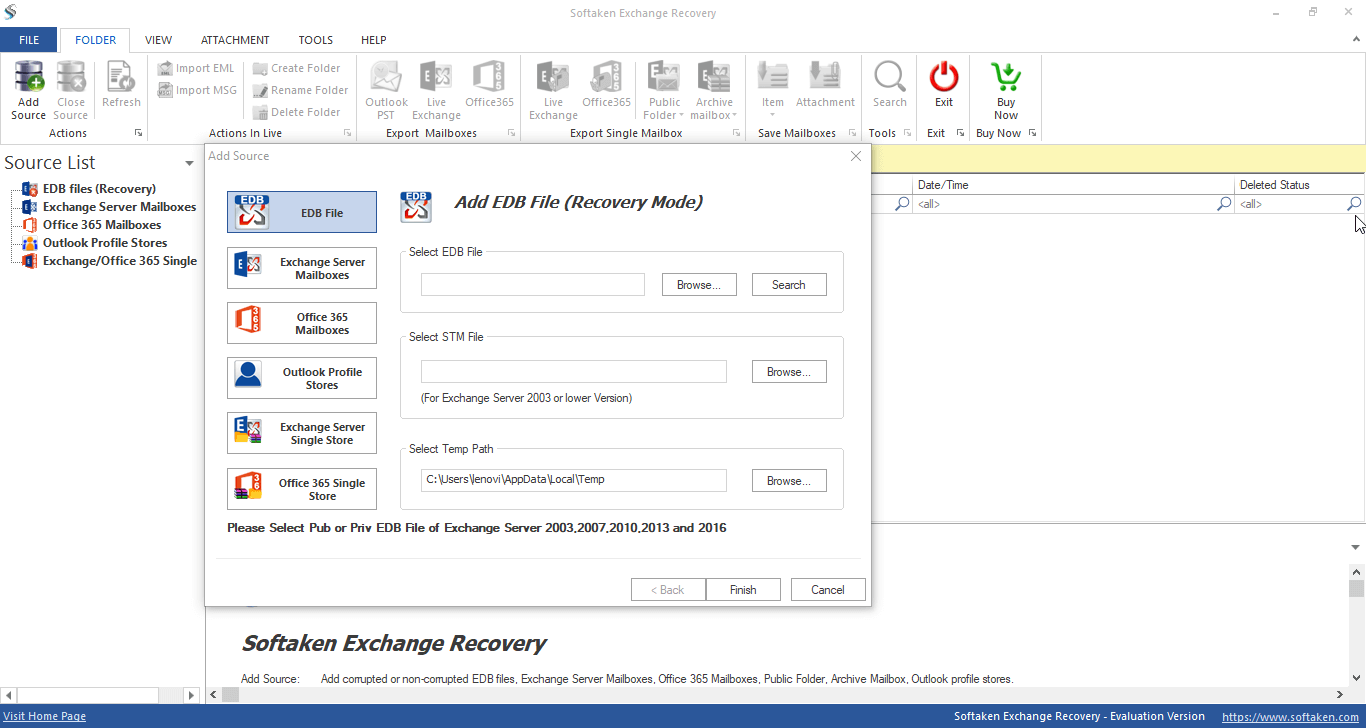 Get the preview of the selected EDB file on its preview pane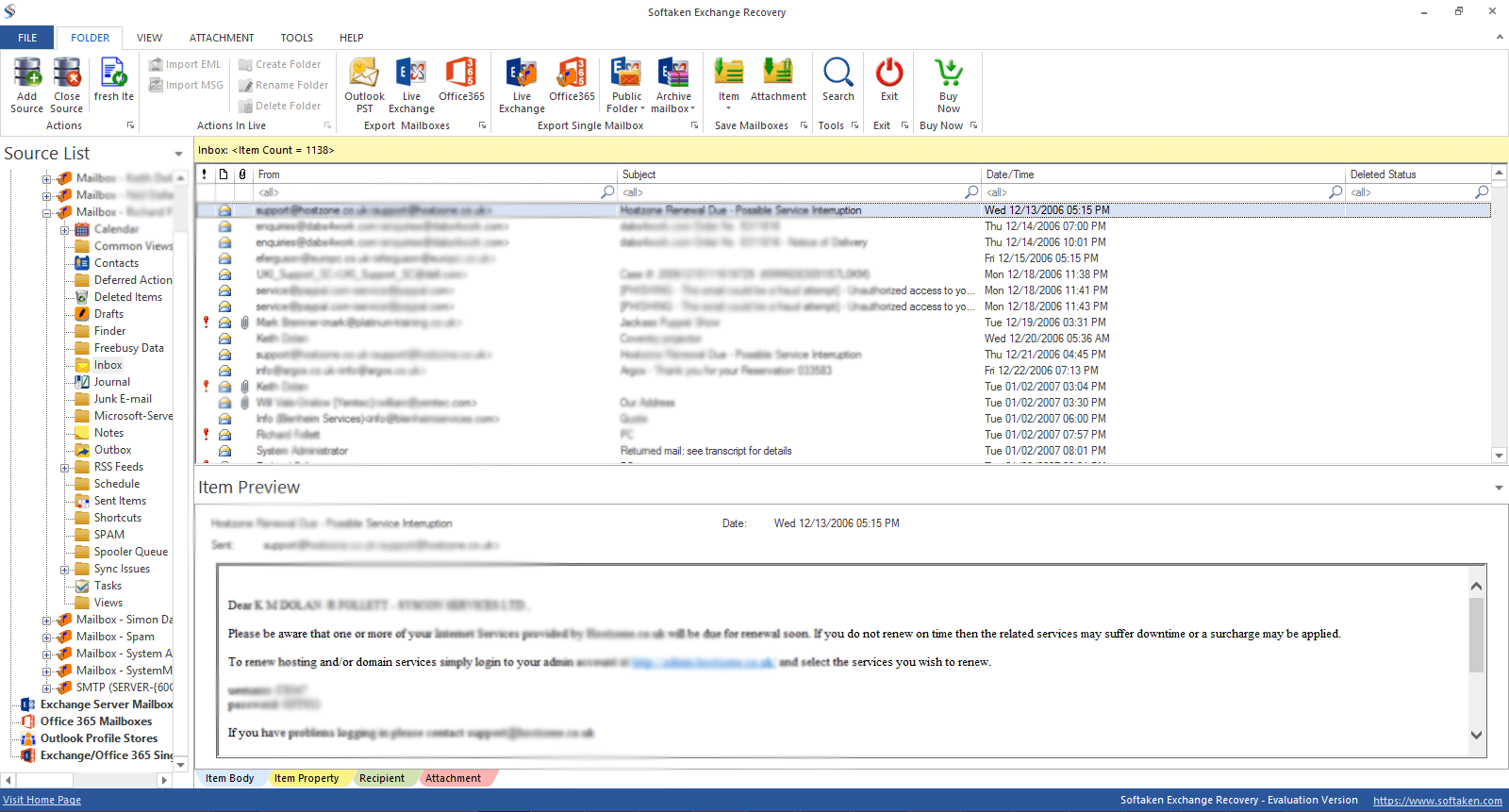 Choose the file format "Office 365" to make the selected file ready for conversion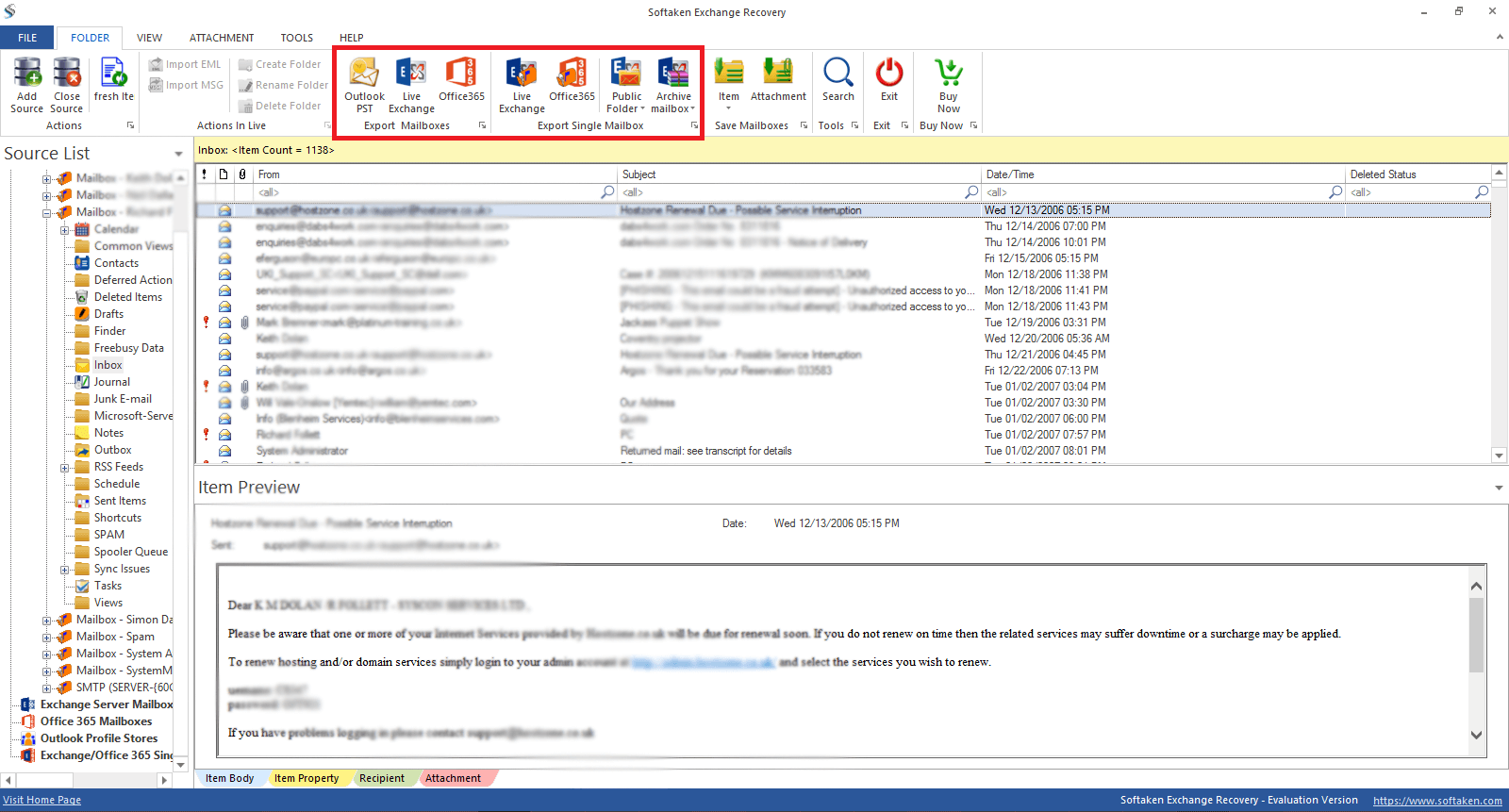 Choose the output location and press the finish tab to complete the process
Conclusion
MS Exchange Server is one of the best applications for sending and receiving emails and creating contacts, but it is a completely server-based application. A poor server can interrupt your productivity. Therefore, we recommend you use a third-party application to Export Mailbox From Exchange EDB to Office 365 that can give you easy offline access.