Through this Press Release, we are announcing the launch of Softaken Freeware File Extension Changer Software. This freeware tool allows users to change old file extension into new file extension. Users can easily add desired file extension to change it. This well-versed program can smartly load multiple file extensions at once to change into desired file extension.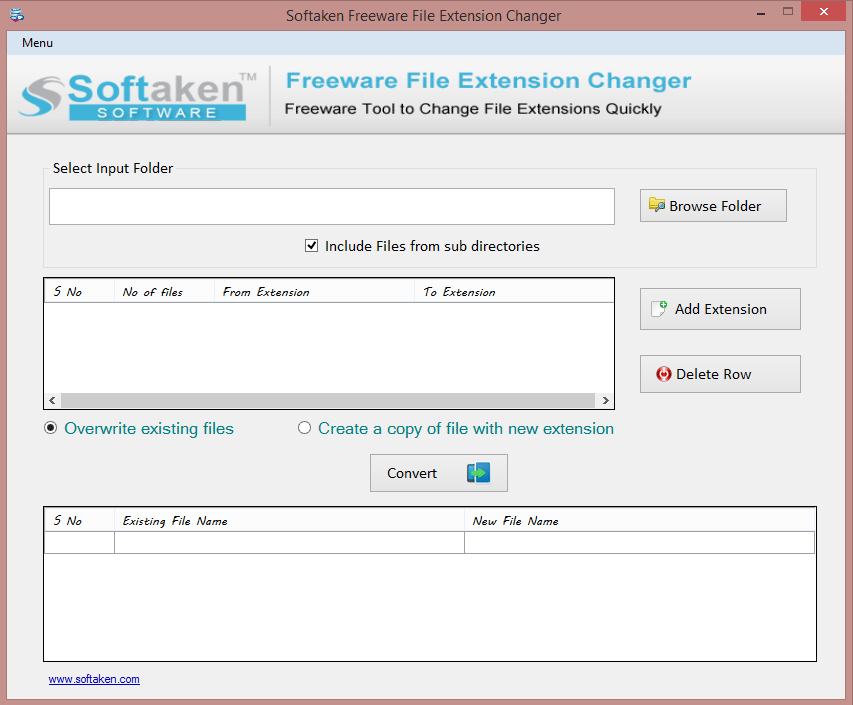 On 22 Feb 2022, Softaken is launching its new freeware program for changing file extensions. Now, users can easily change any file extension into another like PNG to PDF, JPG to DOC, XML to XLS, and many more.
The software successfully change file extensions without altering content of the files. It has been developed keeping in focus on data integrity and security.
Many times users find their files in not a standard format or incompatible format and due to this they won't be able to share them. But after utilizing this freeware program, they can change current file extension into desired file extension and can easily resolve their issues.
This Extension Changer Freeware gives you batch processing facility. It means you can easily add various files with different extensions to change into required file extension.
One can comfortably use this free program on new and old versions of Windows operating systems without any issues.
This freeware has many advanced features that make the extension changing process easier & faster. Its interactive interface allows both technical as well as tyro users to access it smoothly without any difficulties.
Some Attractive Features of the Freeware Tool:
Show old file extension as well as new file extension on the screen as preview
Conveniently load multiple file extensions together to change into desired extension
Include files from sub directories while change extensions
Easily browse any large file to convert into desired file extension
Only need to provide old and new extension to change them
Facility to delete mistakenly added file extension
No harm to content of original file extension during changing them
100% accurate and productive results are offered by the tool
Full computability with older as well as newer Windows operating systems
3 steps simple working to convert file extensions
Softaken always try to serve in best manner to its users. So, this time we have focused on queries of users regarding changing of file extensions. Hence, we introduced this freeware effortless program to replace old with new file extension without manipulating data inside the files.
This advanced program will never let you down with its speed and accuracy in conversion of file extensions. You can use it for conversion of any file extension.
About the Company
Softaken is very popular and preeminent IT Company in the world of advanced and smart software developing firms. It delivers simple and effective solutions to deal with multiple queries of users regarding conversion, migration, database backup, etc. It also offers freeware solutions to manage and easily share database.
For more details, Visit: