Switching over Zoho Mail but need to keep email messages of Gmail account? Here is how you can easily transfer them.
Gmail is also a free email service which is provided by Google. Gmail has currently more than 1.5 billion active users. Also, it is available in 105 languages. You can easily access Gmail account using IMAP or POP3 protocols on the web and in third-party apps.
Zoho is a secure privacy assured premium email service offered by Zoho Corporation. It offers you a complete range of tools and an email suite which make it ideal for personal and business users. Zoho Mail offers business email at an affordable price.
The reason could be the expectation from Gmail that is not satisfied successfully. Even though both of them offer the same services but still sometimes, users need this migration.
We have found multiple queries of users regarding this migration, let us know some of them:
User Query:
I have been using Gmail from last 5 years for personal and official purposes. But now I have switched to Zoho Mail so I want to transfer all Gmail emails to Zoho mail. I have checked on the internet but failed to get a direct solution. I am looking for a direct way to perform the entire migration. Please share a reliable solution.
How to Migrate Gmail Mailbox to Zoho mail account directly?
There is no manual solution that can directly migrate Gmail email items to Zoho mail. Therefore, to directly perform the migration, you need to use Softaken IMAP to IMAP Migration Tool. Using this program, you can simply execute the migration without risk of losing data.
Moreover, this application provides various features like filters that help in the migration process. To know the program in detail, you can install the freeware edition & evaluate it. Thereafter, once you get satisfied, you can get the licensed version.
Even by utilizing this program, one can transfer data between any two cloud services. This is an advanced solution to smartly migrate the data without manipulating data quality.
You can easily migrate data from multiple Gmail accounts to Zoho mail account in a hassle-free manner.
Quality features of this advanced program
Date-range filter option: This automated program can easily migrate desired emails of a particular date-range from Google mail account to Zoho mail account. In a flawless manner, the data migration is performed by this tool.
Keep folder structure intact: Without any modification in the hierarchy of database, the software performs the migration. It is designed with advanced algorithms to keep the metadata same and folder hierarchy intact throughout the migration process.
Option to choose desired folder: Sometimes, users want to migrate only specific mailbox folder then this software will help users in transferring selected emails from Google Mail to Zoho Mail account without any trouble.
Generate log report: Users can check the log report of the entire migration process where they can find the details including errors, migration status, number of emails to be migrated, etc. In short, this will provide details of the migration process.
Preview mailbox folders: Once Gmail account is successfully authenticated, users can preview all mailbox folders of Gmail account on the left side of the screen. Then, users can perform the migration of selected or all mailbox folders.
Freeware mode is available: A freeware option is available with this program for all users to check the efficiency prior buying it. After proper testing, users can easily apply for the license version of this automated tool.
Guide to perform Gmail account data to Zoho account migration
To execute the data migration, firstly download the program and then follow the basic steps for the migration:
 Install and run the suggested software to perform Gmail data to Zoho migration.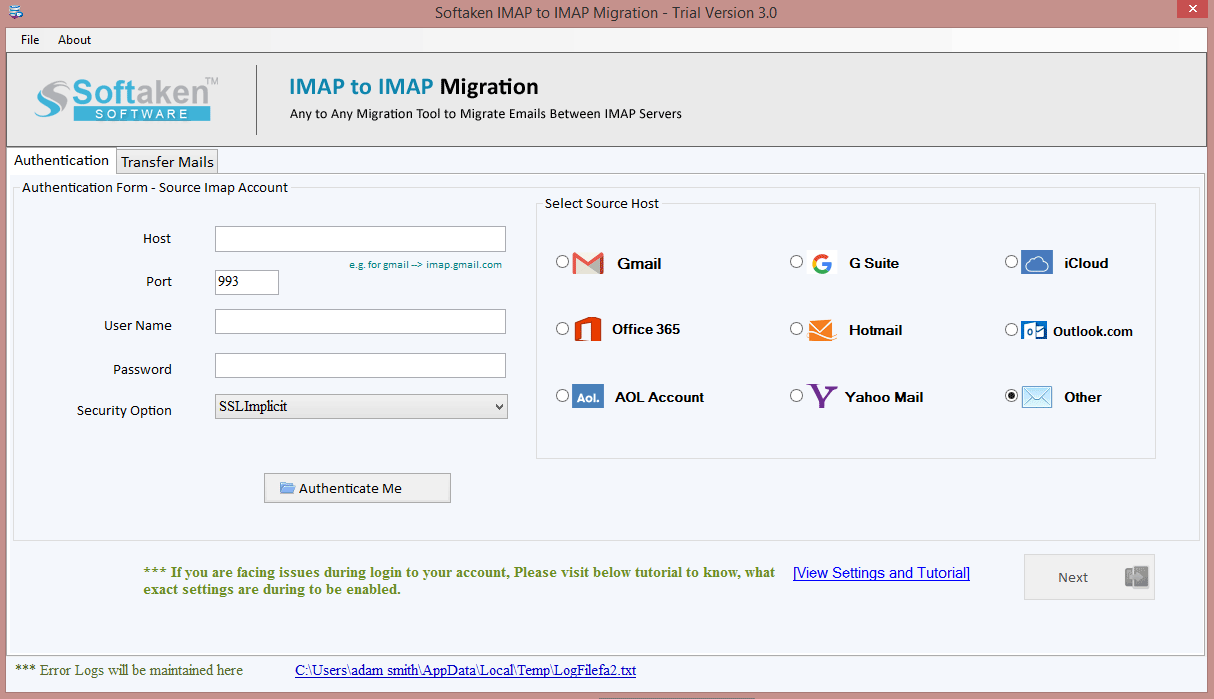 After opening the program, simply choose Gmail account and enter its login details asked by the software. Then, press the 'Authenticate Me' button.
Thereafter, choose 'Other' option under Target IMAP Server and provide Zoho account login credentials.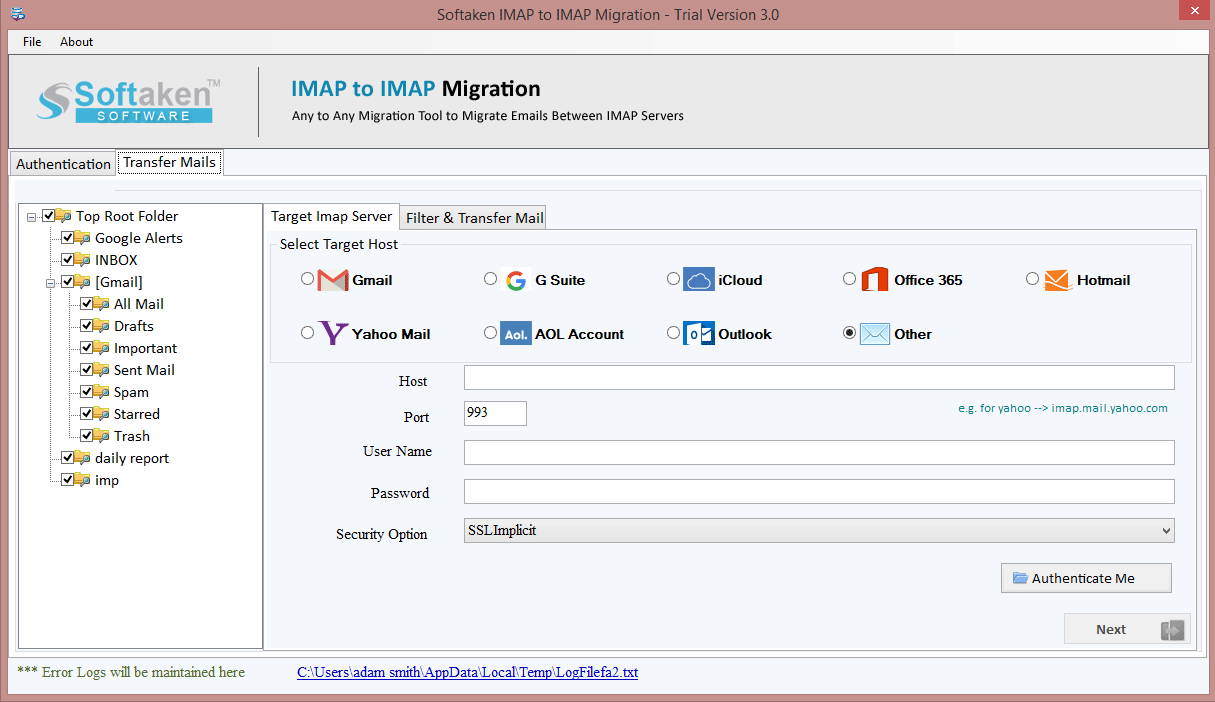 You can now select folders and apply filter to perform selective data migration.
Finally, place the mouse pointer to 'Start Transferring' button and this will commence the migration process.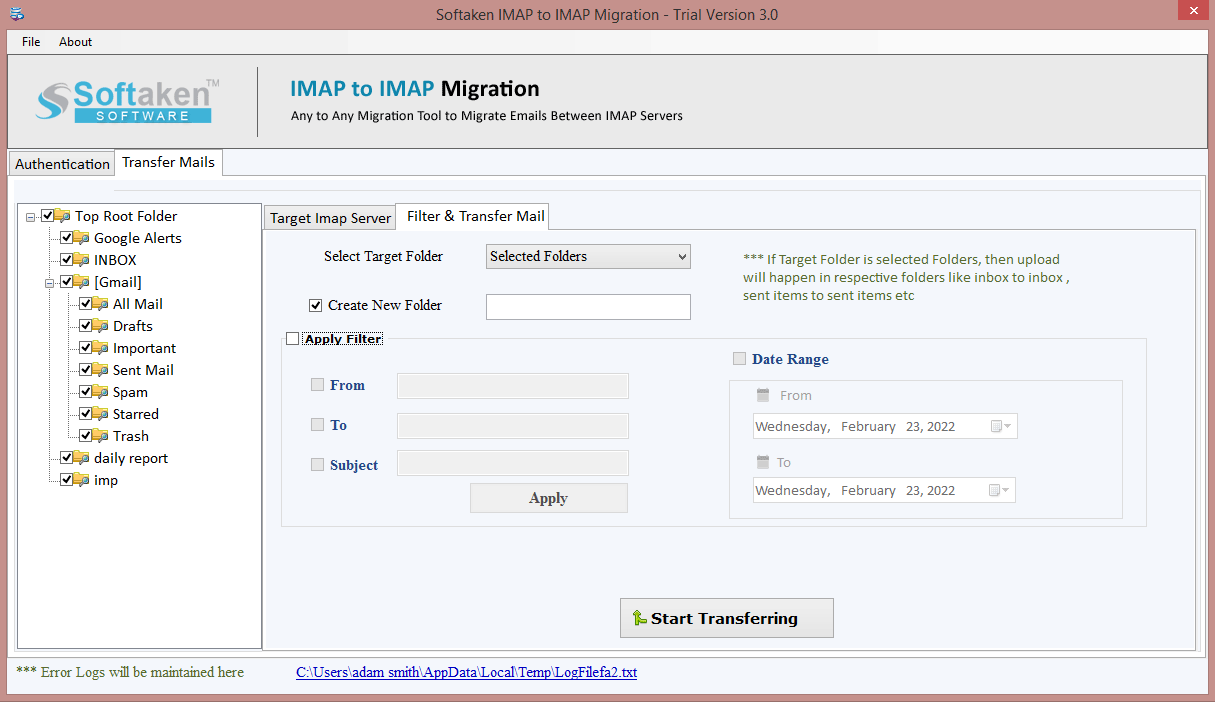 In a few seconds, you will find a message of successful migration and a log file of the migration task is automatically generated.
Manual method to transfer emails from Gmail to Zoho Mail
Sometimes, users ask for the manual solution for migrating Gmail email data to Zoho account. So, here we are discussing the same for users. It is divided into four major steps which you need to follow carefully.
Step 1. Add Gmail account in MS Outlook
Firstly, you have to add Gmail email account in Outlook application.

Go to menu bar and choose 'File' option
Now, go to 'Add account' tab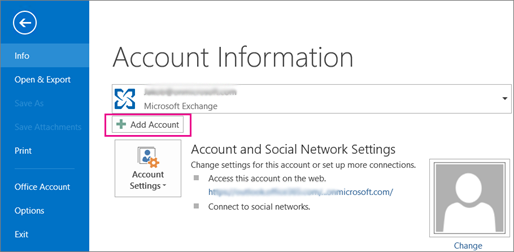 Hit Advanced options once you provide Gmail account email address.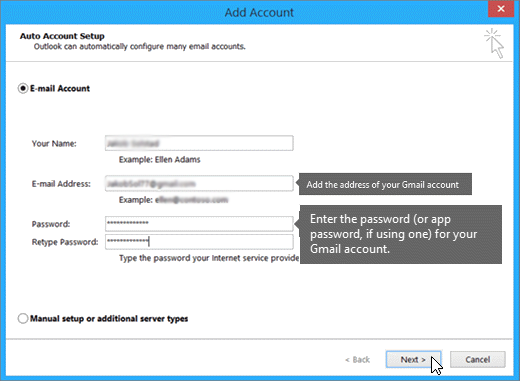 Pick 'I want to set up my account manually.' By this, Outlook configures desired Gmail account.
Hit the 'Connect' button once you enter Gmail account password.
You will find 'account added successfully' pop-up. Hit Done to complete the process.
Step 2. Export emails from Gmail to PST format
Again, start MS Outlook. Select 'Open & Export' option from the File menu in MS Outlook.
Now, select 'Import/Export' from drop-down menu.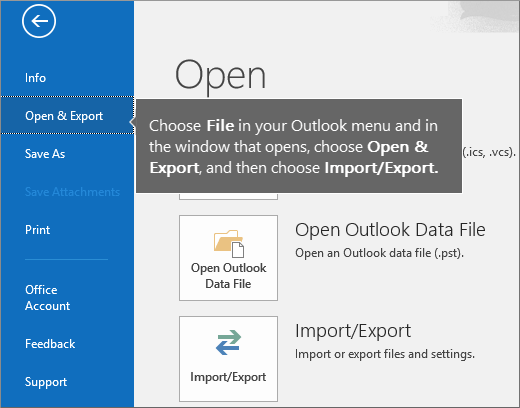 After this, select 'Export to file' option and hit the Next button.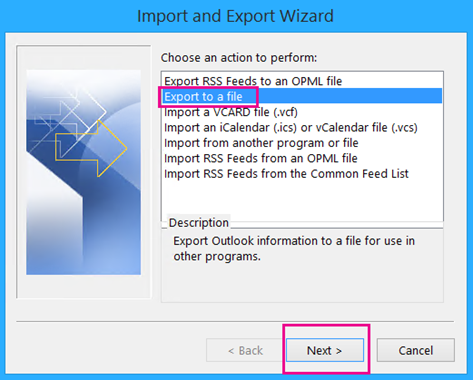 Pick Outlook .pst option and press the Next button.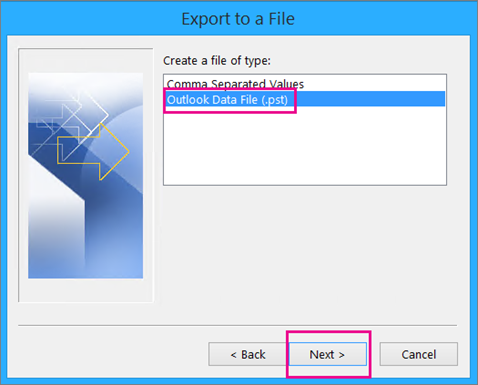 Select the Gmail account which you want to export in PST file. Press the Next button.
Tips to Migrate Gmail emails to Outlook.com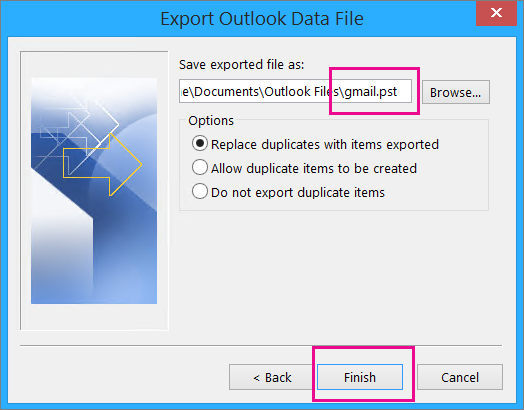 Hit the Finish button to provide desired path for output file.
Step 3. Configure Zoho Mail with MS Outlook
In MS Outlook, choose Add account from File tab.
Choose 'Manual setup' and then choose between IMAP or POP.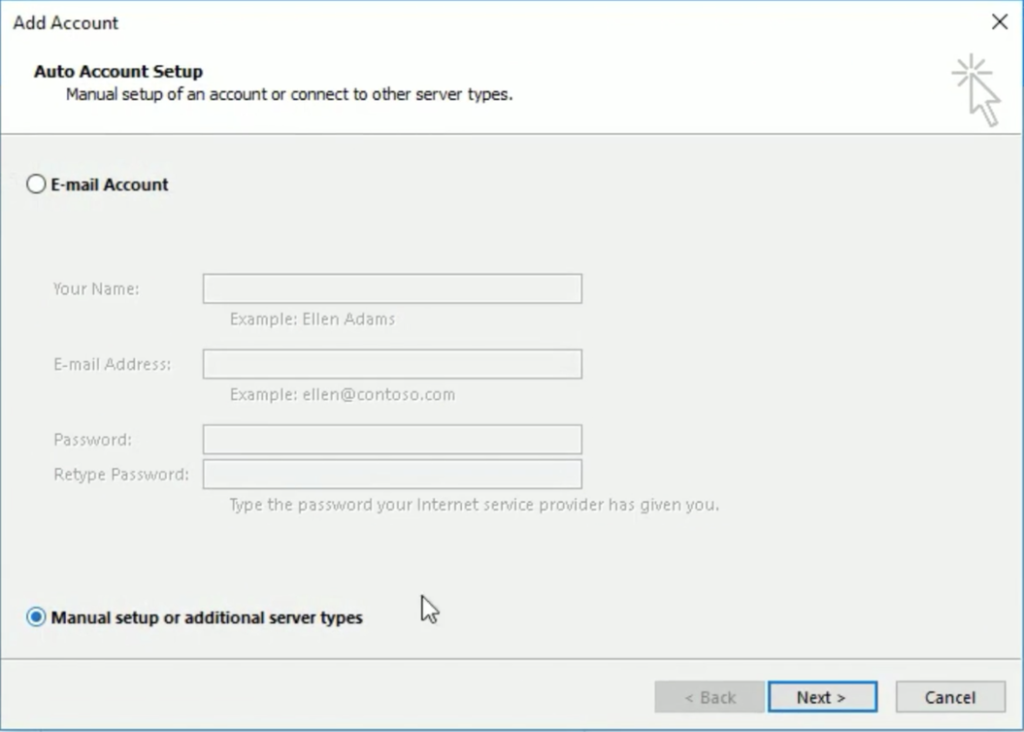 By default, the account type is IMAP.
Imap.zoho.com is your incoming mail server
Smtp.zoho.com is your outgoing mail server
Provide your Zoho account user id and password
Hit More options to see more options
Go to Outgoing server and check for the errors. It needs authentication for my outgoing server.
Go to Advanced tab and provide the port numbers
Incoming server: 993, encryption is SSL
Outgoing server: 465 and encryption is SSL
Hit Next and then hit the Finish button.
Step 4. Import Gmail email messages to Zoho Mail
After completing step 3, you will migrate Gmail emails in PST file in Outlook mailbox.
Go to File and then choose Import/Export option in MS Outlook.
Under Import & Export wizard, pick option of Import from other application or file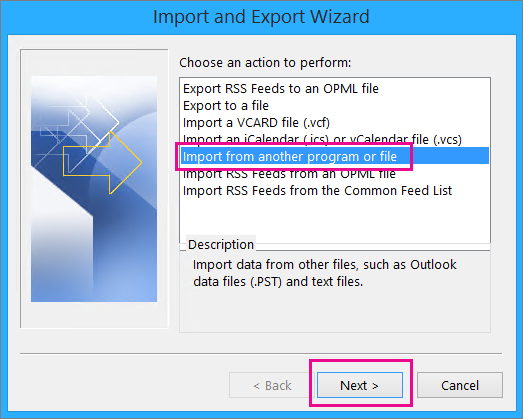 Select PST file format of Outlook and press Next button.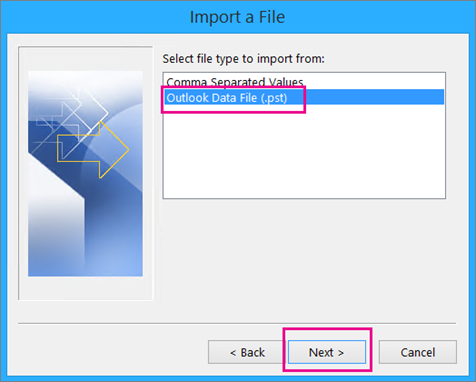 Browse the desired .pst you have created in above step and make sure not to import duplicates. Then, press the Next button.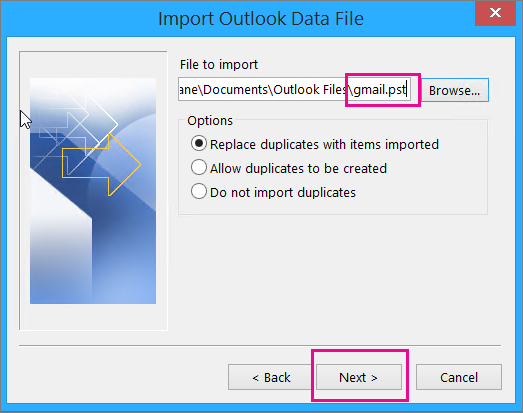 Apply password to .pst file, if required and press OK.
Select import emails to Zoho account.
Hit Finish button to complete the process.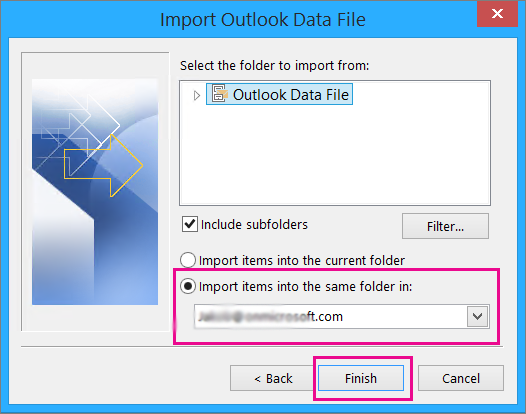 This is all about the manual process for migrating Gmail email messages to Zoho mail account. Undoubtedly this is a free solution but has limitations too due to which experts suggest using professional programs.
Conclusion
Through this article, we have discussed the complete migration process of Gmail messages to Zoho mail with attachments. You can check out the manual solution but it is too lengthy and needs technical expertise hence automated solution is highly recommended.