If you are struggling for a solution to transfer mailboxes from GoDaddy to Office 365? Then, no need to waste more time by login into multiple accounts, just read this article where we will assist you to get a simple solution to migrate mailboxes from GoDaddy to MS Office 365. Here, we will inform you about a professional approach to execute the migration in no time and in a trouble-free manner.
A lot of users prefer to use the web version of Office Suite i.e., Office 365. It saves all data over the cloud and hence users can universally access the data. To avail of these benefits of Office 365, users plump up to migrate their data to it.
Popular user queries related to GoDaddy emails to Office 365 Migration
Initially, we want to discuss some queries to understand the need of different users that are essential to know in which type of situation, users need to migrate from GoDaddy to O365.
How to transfer email items from GoDaddy to Microsoft Office 365?

I want to transfer emails to Office 365 from GoDaddy but don't know the procedure. Please help me.

I have used GoDaddy for the last 5 years and now I want to switch to Office 365. Is there any direct way to import multiple GoDaddy emails at once to Office 365?
Reasons responsible for migrating GoDaddy email messages to Office 365
Multiple causes can force users to perform the migration. Here are some root causes:
Safe and secure cloud storage: Office 365 comes with high security features such as two-factor authentication to provide safety to your data from unauthorized access.
Email Personalization: With this feature, users can customize the complete mailbox folder with the domain name, images, and other data. It allows users to store 100 GB of data.
To enhance productivity: Many applications of MS Office such as Excel, word, PowerPoint, Outlook, OneDrive, etc. help users to work perfectly and increase productivity.
Continually expandable storage: There are some premium plans of Office 365 that offers you unlimited storage to users.
Instant access and sharing: Instant data access and sharing can be done using Office 365. You can easily share data with different devices without any issues.
Methods to Migrate GoDaddy mailbox items to Office 365
In this section, we provide you with different methods to migrate GoDaddy mailbox data to Office 365. Follow the discussed techniques carefully & correctly.
Method 1. Automated solution to transfer GoDaddy data to Office 365
Softaken IMAP to IMAP Migration Free download Tool for the safest and easiest automated solutions to execute the migration task. It effortlessly migrates the data with cent percent accuracy. The utility has been designed carefully to meet the need of both technical as well as non-technical users. With its simplified UI and 100% accuracy, users can migrate the data perfectly. It is capable of migrating data of GoDaddy to variety of cloud services. You can directly migrate the data from GoDaddy to Outlook 365 account without the risk of data loss & without any size restrictions.
The complete steps for the migration are as follows with the professional utility:
Download, install and properly launch the recommended software on any Windows system.
Once you start the program, provide GoDaddy login credentials. Then, authenticate it by click on the 'Authenticate me' button.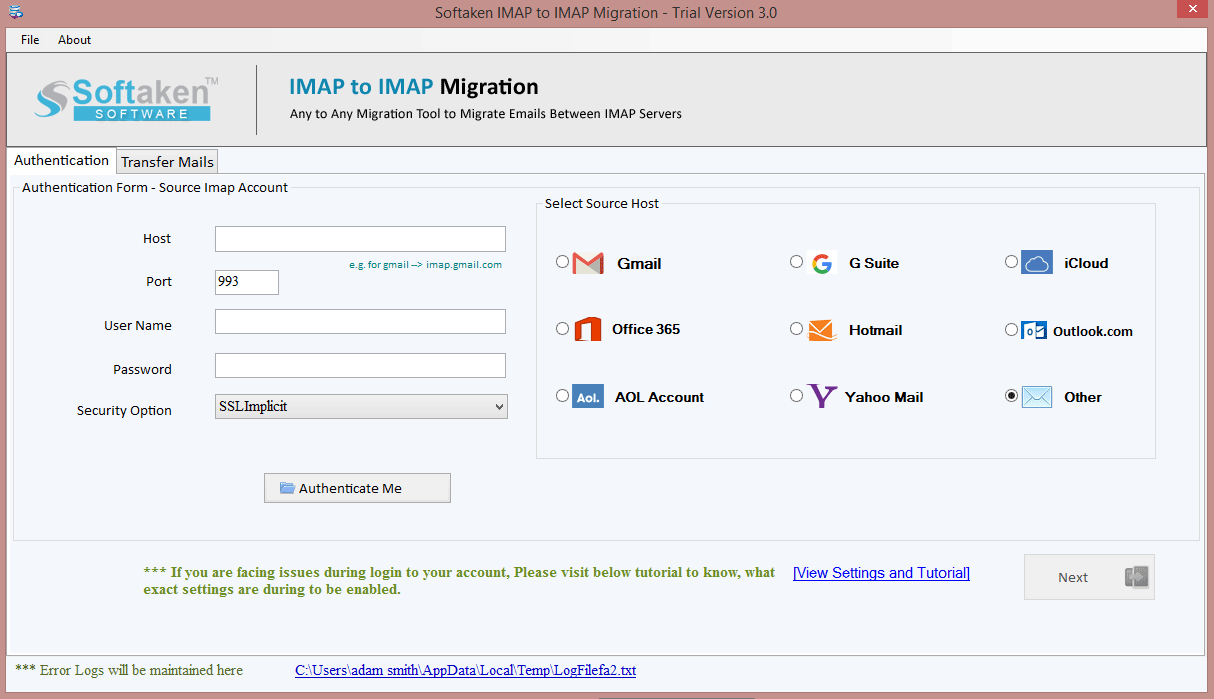 Similarly, choose Office 365 from the target IMAP Server and enter its login credentials.
After this, under the File & Transfer mail head, you can select the target folder or create a new one. Also, you can use the filter option to migrate selected data.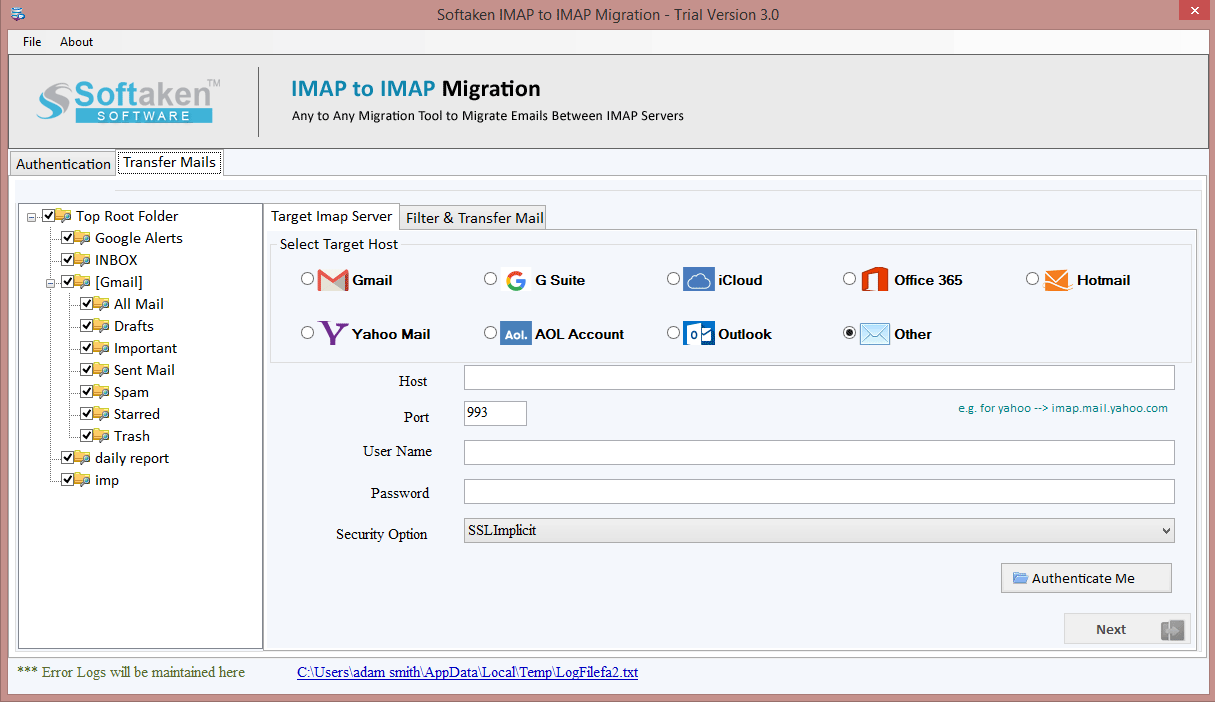 Finally, hit the Start Transferring button to commence the migration process.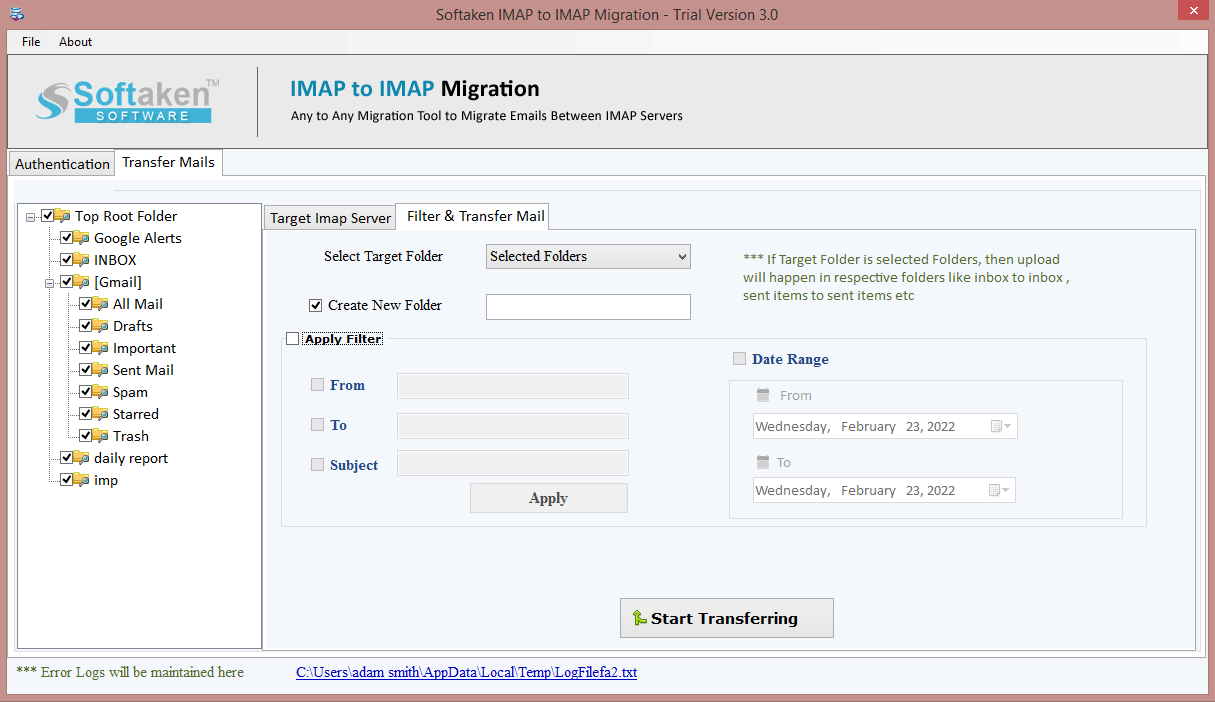 Method 2. Manually or freely transfer GoDaddy mailbox folders to Office 365
This method is not a direct one and has steps divided into multi-stages to accomplish the migration.
Step 1. Adding GoDaddy account in Outlook
From Outlook, go to File and choose Add account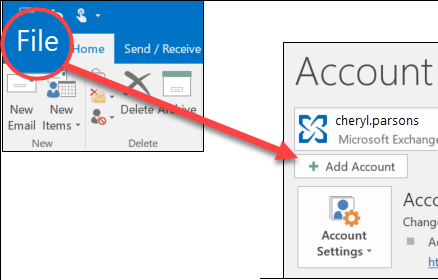 Now, mark radio button Manual setup or additional server types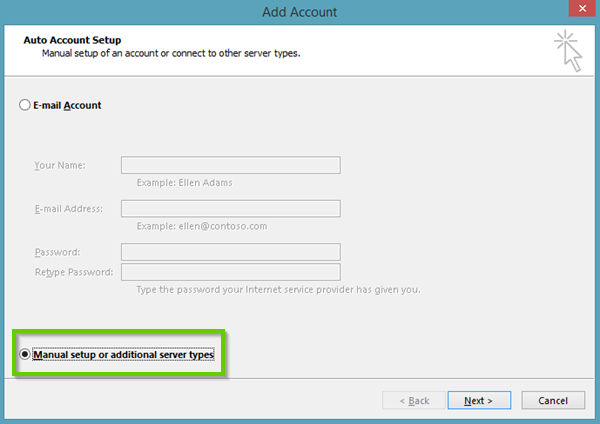 Pick IMAP or POP and press the Next button.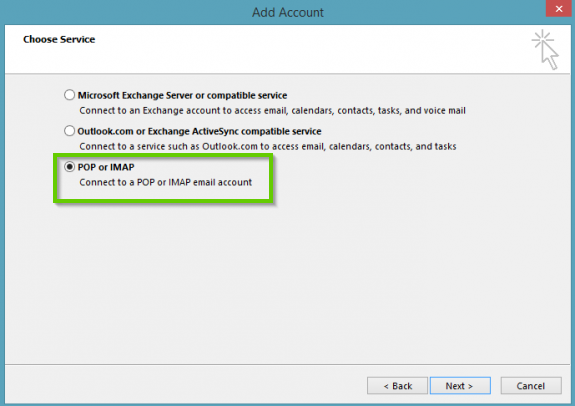 Now, provide the given details like:
Your name:
Email address:
Account Type: IMAP
Incoming mail server (IMAP): imap.secureserver.net
Outgoing mail server (SMTP): smtpout.secureserver.net
User name:
Password: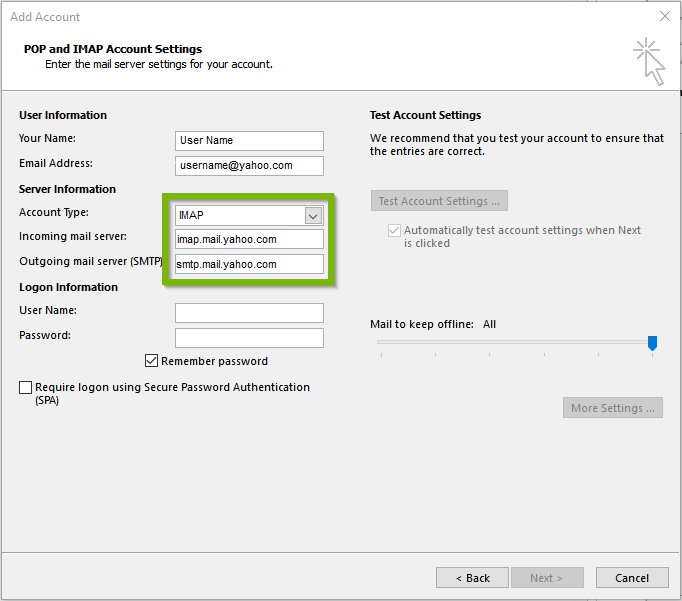 Mark Remember password and then hit More Settings option.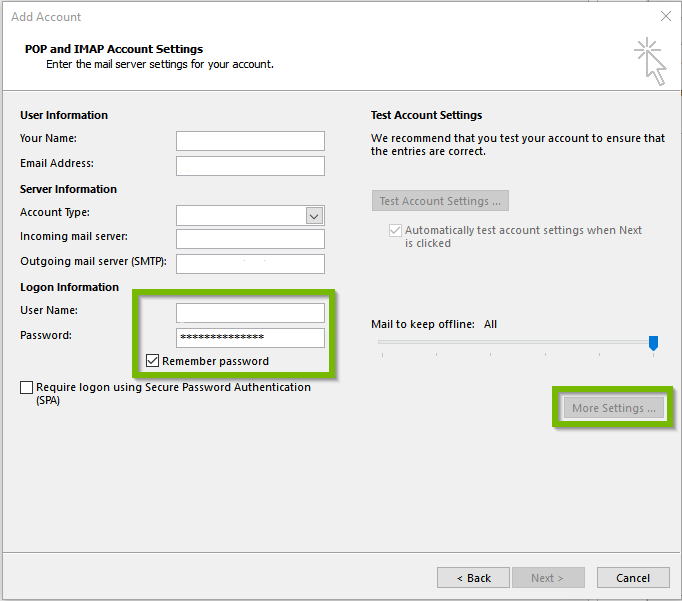 Under Outgoing server tab, make sure to mark My outgoing server (SMTP) requires authentication & use same settings as incoming mail server.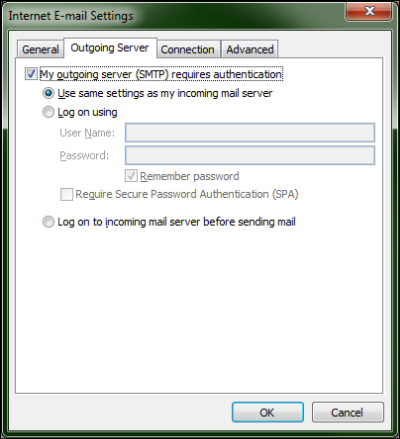 Now, under the advanced tab, enter
Incoming server (IMAP) -993 with SSL encryption
Outgoing server (SMTP) – 465 with TLS encryption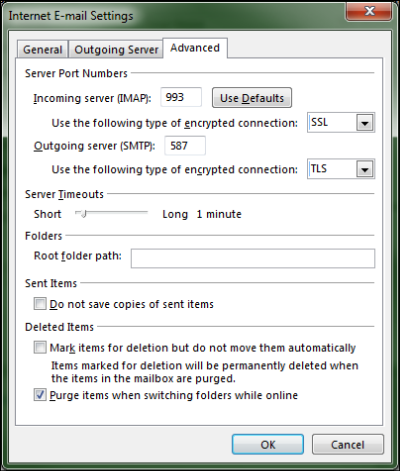 • Hit OK to finish.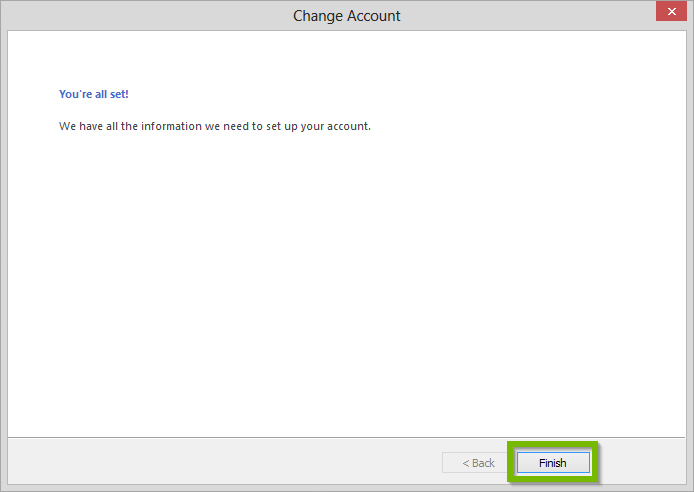 This is how your GoDaddy webmail account has been successfully set up in the Outlook application.
Step 2. Move GoDaddy mailboxes to PST file
Now, restart your Outlook program and hir the File menu.
Pick option Import/Export under Open & Export.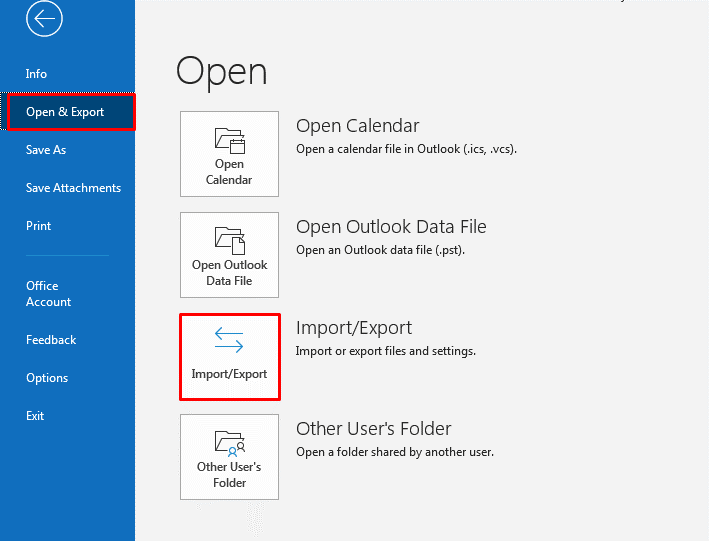 Next, go with option Export to file and press the Next button.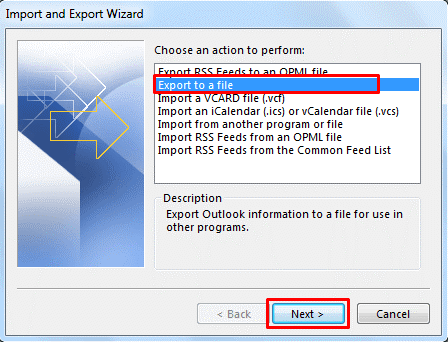 Pick Outlook (.pst) option under create a file of type and press the Next button.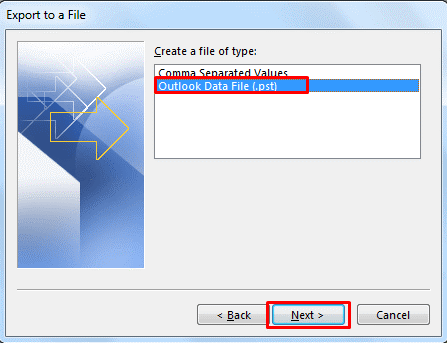 Pick the mailbox folders to migrate and hit the Next button.
Use the Browse button and save it to preferred location. Now, hit the Finish button.
This is how GoDaddy emails to PST file are successfully exported.
Step 3. Add your Office 365 account
Pick File and then Add account
Pick the Manual setup or additional server types
Pick IMAP or POP option and press Next button
Provide the given details:
Your name:
Email address:
Account Type: IMAP
Incoming server: outlook.office365.com
Outgoing server: smtp.office365.com
User name:
Password:
• Mark Remember password and the hit the option of More settings
• Under Outgoing server tab, check this option My outgoing server needs authentication and opt for the same setting for incoming mail server.
• In the Advanced tab, enter
Incoming server (IMAP) – 993 with SSL encryption
Outgoing server (SMTP) – 587 with TLS encryption
• Hit OK to finish
This will set up Office 365 account in the Outlook application.
Step 4. Importing Outlook PST file data to Office 365
Go to File – Open – Import & Export wizard
Now, hit Import from other file or application and tap to Next button.
Also Read this Post to Know- How to import PST files Office 365?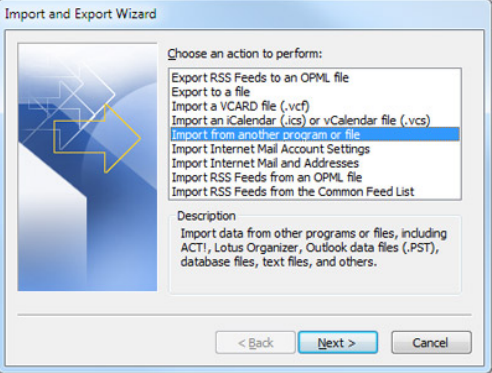 Pick Outlook (.pst) option and tap to Next button.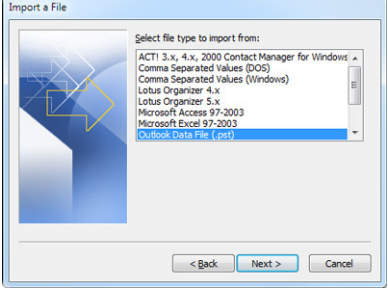 Browse and pick the desired .pst file to import.
Note: Make sure to choose 'Do not import duplicates'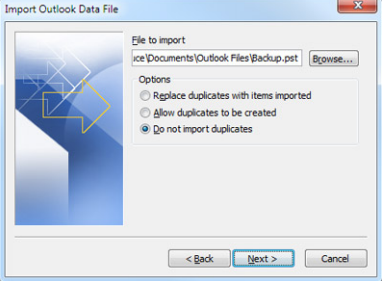 Include the folders & subfolders and then press the Finish button.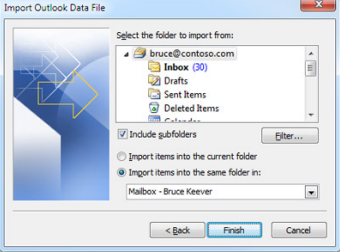 Now, all GoDaddy emails that were exported into PST file are added successfully into Office 365 account.
Drawbacks associated with manual approach
The manual technique surely takes a lot of time & manual effort.
You can't move all data at once such as contacts, calendars, etc.
To understand the configuration process, technical knowledge is must.
There is no option of migrating selective data.
Conclusion
You can see that through this article we have answered the question how to migrate GoDaddy mailbox data items into Office 365. For this, we have explained a professional & highly recommended program which is full of many advanced features & is 100% safe. Other is a manual process which is quite lengthy & complicated to understand by novice users. So, we highly recommend users to opt for the professional tool to get instant & accurate results.