Who doesn't know about Gmail these days? Gmail is available as a free and paid application. It has over 1.5 billion active users. Many of them use the free version of the server email that allows up to 15GB of storage. Once the limit is over, sending and receiving emails cannot be possible. Therefore, the best solution is to create a backup of emails digitally and print them if you want. Printing an email is easy but printing a bulk of emails at a time is challenging. Several people want to know the best way to print Gmail emails bulk. It is one of the hottest queries on the internet.
Gmail is one of the best tools for sending and receiving emails, but it is not an ideal solution for creating a backup of important emails. Since it is the property of Google, it has the right to handle your Gmail account. There are instances when someone can hack your Gmail account, or the account can be inaccessible. In this condition, you may lose your important contacts and emails.
Printing Gmail emails can allow you to keep a copy of information forever. Even if the internet is down, you can access email databases. Now, the question arises, "Is there a way to print multiple emails in Gmail?" Technically, Gmail offers no solutions to print emails in bulk. If you want to turn several emails into a hard copy, it may be time-consuming because you can print them one by one.
Here is a query asked by a Gmail user on a forum website.
User Query
Hi, I am a lawyer in California, handling several cases for the past five years. I trust Gmail to create and receive emails. As a lawyer, I always need to extract attachments from Gmail mailbox in bulk. For this, I have appointed assistance because the printing method takes time. Is there any solution that offers bulk printing of emails? If there is any, please let me know.
Benefits and Reasons to Print Gmail Email in Bulk
If you want to print emails from your Gmail account, the primary step is to convert emails to PDFs. There is no direct option in Gmail to print emails. Below are some reasons for printing emails.
Sometimes, the internet is down, and you cannot access your emails. At that time, keeping the hard copy of your Gmail is beneficial.
It is easy to carry a printed copy of emails with you anywhere.
A hard copy can protect your crucial database in case your Gmail is inaccessible or you cannot access them for a reason.
Manual Method to Print Single Gmail Emails
Open your Gmail account.
Go to the inbox or the folder where you want to pick an email to print.
After that, press the Print icon, flashing in the top-right corner.
After that, select the "Save as PDF" option under the destination
Press the "Save" button
Limitations
Once the above steps is finished, you will get the email in PDF format rather than printing it directly.
Once it converts into the PDF you can print it.
You will not get the convenience for printing multiple Gmail.
There are chances of losing attachments of the printed email.
Advance Solution to Print Gmail Messages in One Go
When you have a number of emails to print, it is tiring to print them one by one. At that time, you need a smart print solution for your emails. The technology market is full of varieties that may put you in dilemma to choose the one. You can check the ratings of the application and download its trial version.
Softaken Gmail Messages Backup Tool is  the best for backing up Gmail messages in one go. The app restores the original structure of emails by transferring them to multiple formats. Yes, you have heard the right. The application is flexible enough to export Gmail to PST, Gmail to MSG, Gmail to EML, Gmail to MBOX, and Gmail to PDF.
Quick Steps to Print Gmail Messages
Download and run the Gmail backup tool on your PC/System.
Enter the login details to connect the Gmail account.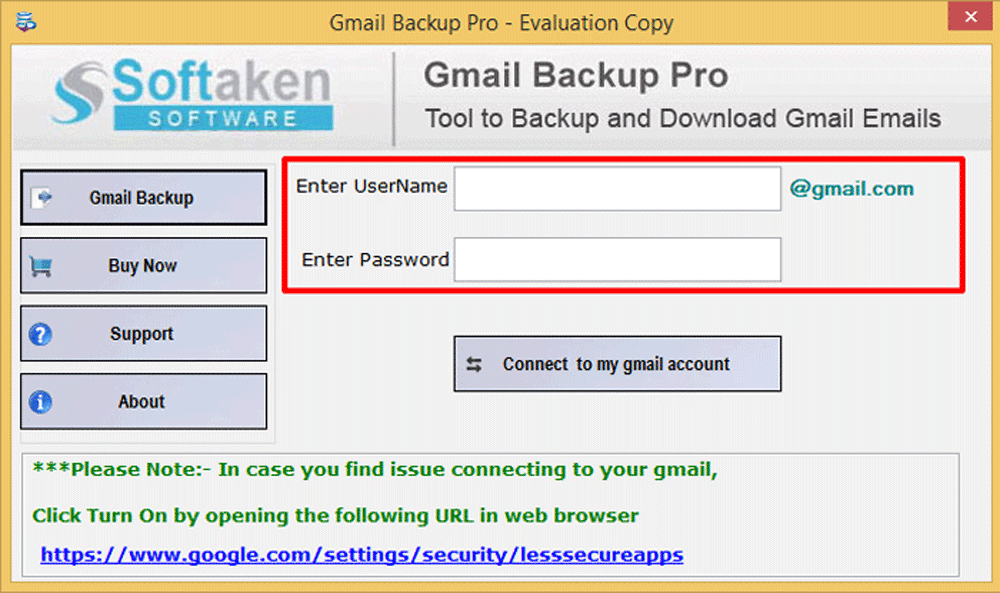 Check the Gmail data preview, click the Next tab.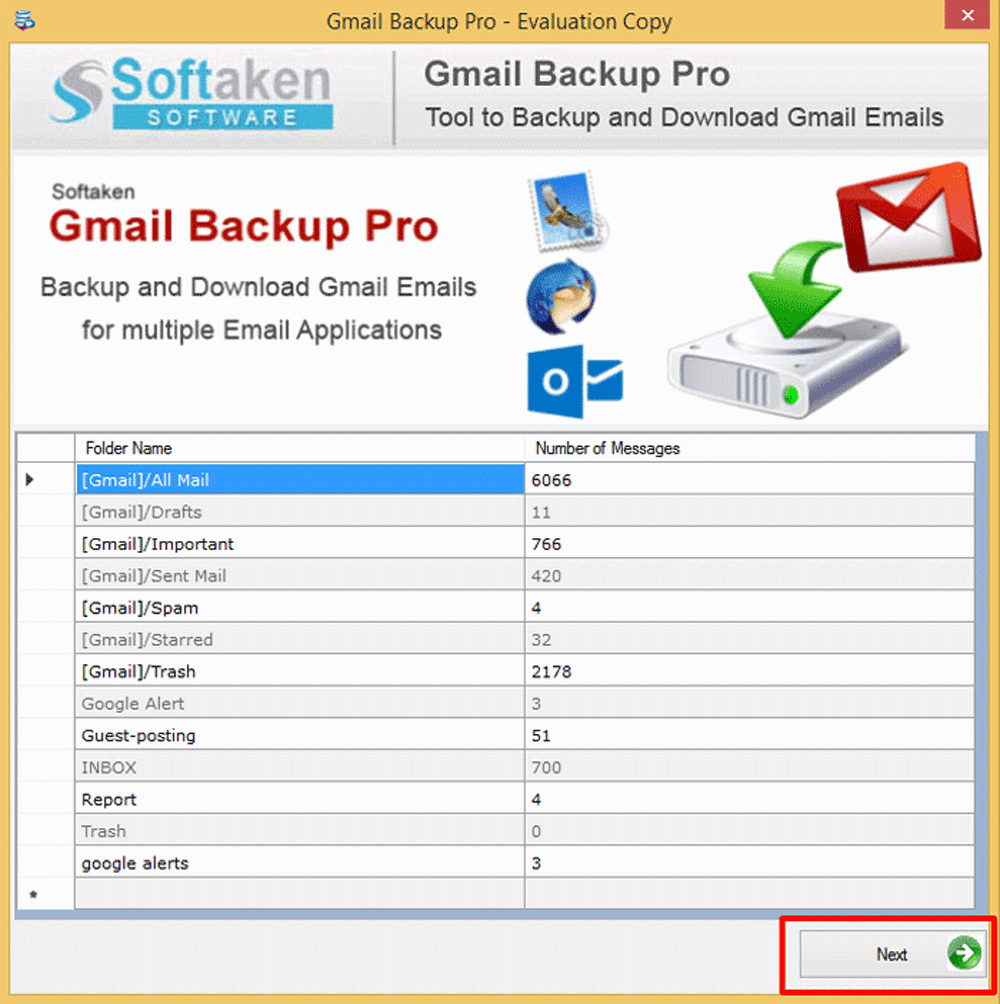 Select certain folder for backup
Select the one format from the export options.
Select location to save backup data by hit on the browse.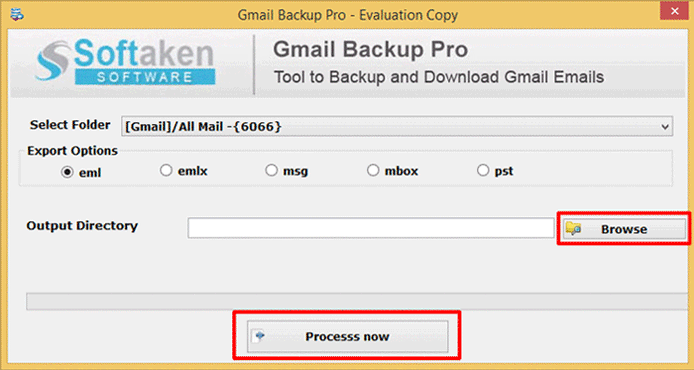 Click on the Process Now to begin the backup process.
Prominent Features of the Gmail Backup Application
Conversion of Gmail to several prominent email clients and formats including PST, MSG, MBOX, EML, PDF.
Simple backup Gmail emails to local hard drive, with various export options.
Create a backup of specific folders of Gmail to PDF to give users adequate options to customize backup
Enable users to export one Gmail account data at the time
An independent backup application
Create a backup of Gmail databases in an unlimited range
A user-friendly application to create a backup of Gmail to multiple formats


Conclusion
Printing emails from your Gmail account is an easy task with the help of the application. It exports data and makes the conversion goal easy for users. It operate with all version of windows and also offers free trial pack to all check its working performance.