Summary: The article focuses 8 issues that users commonly face with iPhone 7. We also offer solutions to fix these issues.
Apple has introduced iPhone in 2016 and win over millions of users with its iPhone series. With this release, Apple CEO said, "We have sold more iPhones than ever before and set records for iPhone, services, Mac, and Apple watch.
iPhone 7 comes with great battery life, multi-touch display with IPS Technology, great camera, dust and water resistant. But still not perfect. Having world's best sold smartphone, why it is not free from errors?
Here we are sharing 8 main issues with iPhone 7 which users are facing.
Issues with iPhone 7 and their solutions
1:- iPhone applications are freezing
Several users have reported that iPhone applications are freezing or crash in app settings. Sometimes, the conflict between applications restrict others to open up. Even factory resetting with iPhone 7 is unable to fix this problem.
Solutions:
Upgrade to higher version of iOS
Force close to app and restart iPhone 7
Backup all your data and restore iPhone to the version before the update was done and reinstall it
Downgrade to older version
Make sure to take backup of your data before factory resetting as this may erase all your data.
2:- Overheating issues
Users are experiencing overheating issues in iPhone 7. It can work in temperature 0 to 35 centigrade. However, this may vary depending on geographical location. The ideal range is between 16 and 22 centigrade. To prevent overheating issues, avoid exposing to temperature beyond 35.
Solutions:
Upgrade to the latest iOS version
Restore iPhone 7 to factory reset
Your device need a battery service
Check battery usage: Go to Settings > Battery and select last 24 hours tab under battery usage.
Enable low power mode
3:- Sound Problems in iPhone 7
Sound related problems are common with iPhone 7. To resolve this issues, follow –
Go to Settings, Accessibility and turn on Phone Noise cancellation under Hearing.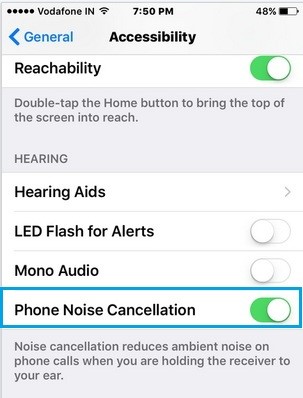 4:- Proximity sensor not working
Proximity sensor facilitates multitasking with ease and if you face any issues related to it, follow the given steps.
Restart your iPhone
Factory reset iPhone 7
Carry out DFU mode restoration
5:- iPhone stuck on Apple Logo
While restoring iPhone 7, it stuck on Apple logo. There are various situations in which this problem can occur –
iPhone stuck when you update iOS
After jailbreaking iPhone
While restoring iPhone from iCloud/iTunes backup
Solutions:
You can force restart your iPhone 7. Press and hold Power & Home button until the screen appears black. Release both the buttons and press Power button again until Apple logo appears, release the button and this will restart your iphone.
Note: This will erase your data so only after taking a backup, you can proceed with this solution.
6:- 3D Touch issues
3D Touch makes it easy to access functionality of applications. One of the common issues with iPhone 7 users is 3D touch not working.
Solutions:
For 3D Touch, adjust pressure settings. Go to Settings, General, Accessibility, 3D Touch. Now, slide the bar to adjust the pressure.
Keep in mind that 3D Touch should not be off
Restart your iPhone 7.
7:- Error 56 in iPhone
Error 56 is displayed on the screen of iPhone 7 users. This is an error of iOS update or restore. It may occur due to hardware issues. You can fix this by contact to Apple Service center.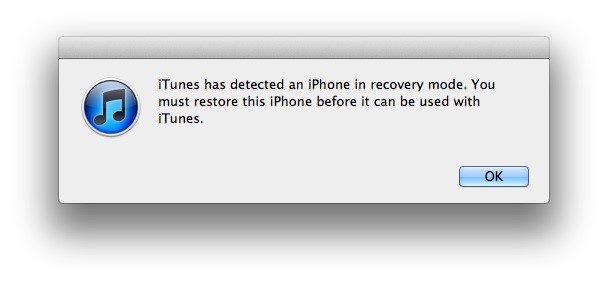 Solutions:
Check for outdated software
Update your iPhone in DFU mode
Close all third-party applications and restart your device
8:- Error 53 in iPhone
When iPhone failed a security test, error 53 occurs. Also, this occurs when you try to update/restore iPhone in iTunes on your system.

Solutions:
Close iTunes and get its latest edition
Make sure to properly connect iPhone to your system
If unable to resolve it, contact Apple Customer service center
Conclusion
I hope with this post, you came to know about 8 top issues with iPhone 7 and their solutions. You can try out these solutions and easily fix your issues with iPhone 7.