Businesses like banks, IT companies, hotels, and shopping marts across the world have entrusted in MS-Outlook to manage their contacts, emails, journals, notes, and a range of databases. The Microsoft product has evolved to meet users' requirements.
The utility saves data online and offline also. When you connect Outlook with MS Exchange Server, it stores data in OST file format automatically. OST stands for Offline Storage Table to store data offline and lets users work offline to maintain workflow when the server is down. It automatically synchronizes with the Exchange Server account to save data online.
MS Outlook is now a popular email client. Offices use it for internal and external communication. OST and PST are the file formats of MS Outlook. OST is more prone to corruption than PST. Therefore, several users like to switch from OST to PST. There are some other factors too that encourage users to move from OST. The article discusses how to fix OST files and the reasons for moving from OST to PST.
Some Most-Probable Reasons for Moving from OST to PST
MS Exchange Server crash is one of the biggest problems. It can crash without giving warnings to the user. The unpredictable impact of the MS-Exchange server can be in the view of power failure, malicious software, virus, sudden shutdown of the system, and any other reasons. A severe crash can lead to data loss and is not easy to fix.
When Exchange Server goes through downtime or Exchange Server maintenance, users cannot access their mailboxes. It interrupts users for real-time access. OST files are device-specific. If you change your system, you may not able to access your previous system's OST files in your new system.
When you work with MS Outlook, you may come across the following error-
Your Outlook Offline folder cannot configure. \\ComputerName\FolderName\Outlook.ost.'
It occurs because of installation issues or failed registry. You can restart your Outlook app or reinstall it.
The message can result in a networked environment where you have not shared your OST file.
Offline Storage Table, as the name suggests, is a file format that allows users to work offline. It automatically synchronizes with Exchange Server and shares the changes with Exchange Server. It means all the changes you have while working offline will reflect in Exchange Server. It is not complete it indicates there is an issue with the configuration. It indicates OST file corruption and makes emails inaccessible.
Here are some reasons why OST files become inaccessible-
Hardware problems
Outlook error
Termination of Outlook abruptly
Virus attack
Anti-virus software issue
Trojans
Not having enough storage
Deletion of the user account accidentally
You can repair your OST files. The in-built feature "ScanPST.exe" is not so effective because it cannot fix severe damage to an OST file. Experts recommend using a third-party OST repair tool to repair and export OST to PST.
Quick Solution to Convert OST files to PST
Manual repairing and conversion are not safe approaches to practice as it consumes time and doesn't assure quality results. With multiple options to choose from, you may confuse. The best thing is to do a self-assessment. You can compare manual solutions and third-party tools.
Softaken Microsoft OST To PST Conversion tool is one of the best applications to repair and convert OST to PST and multiple other file formats. The app has a self-explanatory interface to make the conversion process easy for users. The app converts users' specified OST files to PST after recovery. Whatever the cause of inaccessible OST files, they can easily repair them.
It can retain back messages, notes, attachments, calendars, journals, and several properties of OST files without modifying original data. The app can convert OST to PST, OST to MSG, OST to EML, and various other file formats. Its quick preview feature displays the recovered OST file items and folders after recovery. Users have options to save the recovered OST files to the same file format or convert them.
Here is a quick look at the features of the application-
Repair OST files regardless of the corruption decree
Repair and restore OST to the same format or access OST files into PST in no time
Restores all folders including emails with attachments, tasks, notes, journals, calendars, etc.
Generate a preview of the exported OST file in its preview pane
Export entire OST file data or selected folders of OST only
Give users the flexibility to save the output to a local folder
A self-explained application with interactive GUI
A lightweight conversion application to download and operate
Capable of exporting OST to PST without MS Outlook installation
Widely compatible with MS Outlook 2019, 2016, 2013, 2010, 2007, 2003, 2002, and 2000
Steps to Follow
 Download the application and run it.
Select OST files with folder mode or file mode.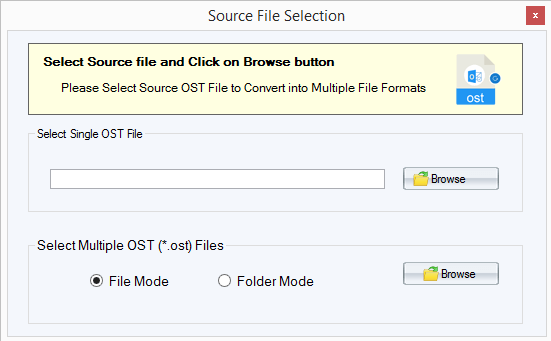 Get a preview of the selected OST file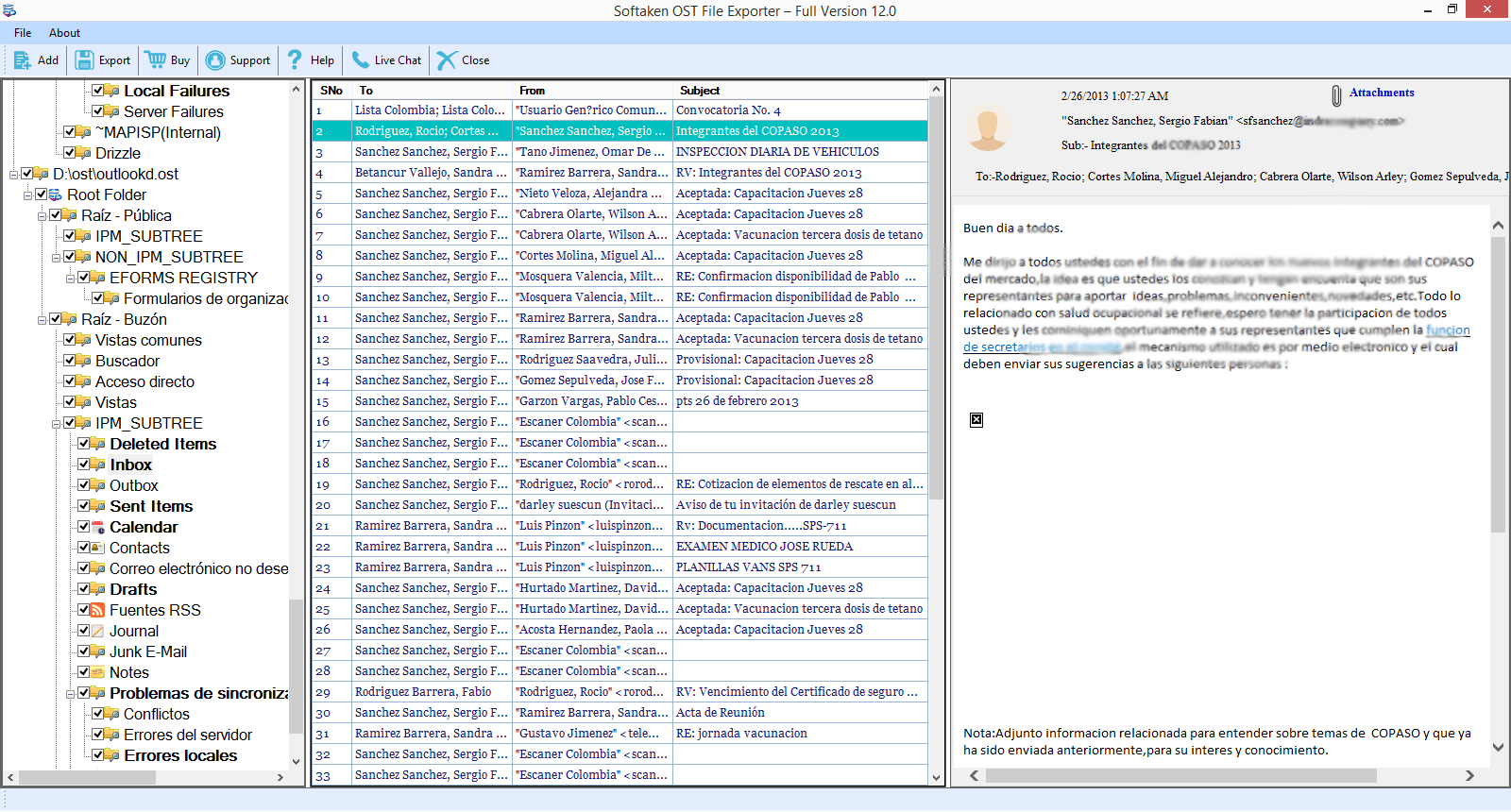 Choose the file format to convert OST file format.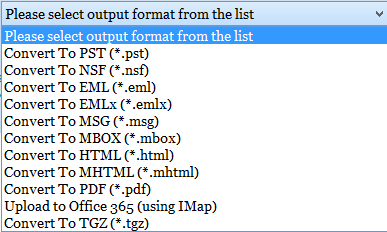 Set the output location to your local folder.

Press the convert button to complete the process.
Final Words
It is better to choose PST file format over OST because OST files are sensitive to corruption. If you have decided to move from OST to PST, a suitable choice is a third-party conversion program.