Summary: If you want to convert Mac Outlook OLM file items to MBOX format then stop searching for this question as we provide you the solution in this blog. Here, in this post, we will provide you the best way to import OLM file into Apple Mail MBOX format.
We all know that OLM file is generated by Mac Outlook. If you need to access OLM file then you need a Mac system. However, MBOX files are accessible. Therefore, a lot of users seek for the best way to migrate OLM file data into MBOX file format.
If you want to open OLM file into Mac Mail/Apple Mail email client as Mac Mail is the default email client on Mac OS. Then, conversion into MBOX file format becomes necessary. So, let us first explore the reasons and then solutions to convert Mac Outlook file to MBOX file format.
Reasons to Export OLM to Apple Mail MBOX file format
OLM file is readable only by Mac Outlook but MBOX files can be accessed by more than 20+ email clients such as Apple Mail, Entourage, Thunderbird, Eudora, Opera Mail, etc.
OLM files can be accessed only on Mac system whereas with MBOX file format, users can access their data on Windows, Mac, Linux, and Unix OS.
MBOX files are easily shareable whereas OLM files can't.
Change in the workplace can be one reason for users to export MAC OLM file to Apple Mail.
Methods available to Convert OLM file to Apple Mail MBOX
There is no straightforward way to achieve this conversion task. However, with two approaches, you can easily carry out the conversion.
Free Solution
Smart & Automated Solution
Manually Export Outlook for Mac to Apple Mail
This is a two-step process:
Step 1. Configure Gmail account in Mac Outlook
Step 2. Download OLM emails in MBOX file using Google Takeout
Step 1. Configure Gmail account in Outlook for Mac
In Outlook for Mac, go to Preferences and then on Accounts.
Hit '+' icon and tap on New account
Provide your Gmail account email address & password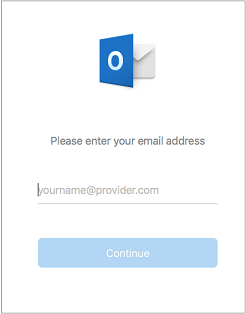 Sign in to Gmail with its id and password in Mac Outlook.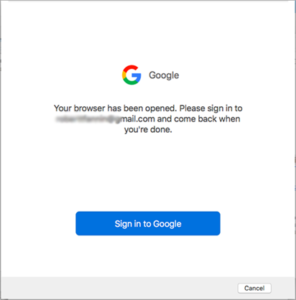 Finally, press the Done button.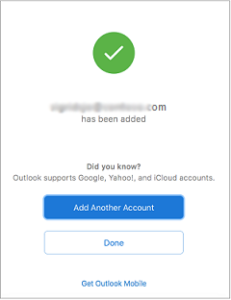 With these steps, you have successfully configured your Gmail account in Outlook. Then, import the data from of OLM file in Gmail account by drag & drop action. In this manner, all your OLM file emails will transfer to Gmail account.
Step 2. Download OLM data items in MBOX using Google Takeout
After importing OLM email messages in Gmail, open your Gmail account.
Go to the name icon and then choose manage all settings.
Then, choose Data and privacy and then download your data.
This will open Google Takeout page. From the available options, pick Gmail.
Next, set the destination, the frequency for files, file type and size for the resultant file.
Finally, press the Create Export button.
With these two steps, you will find OLM file emails are converted into MBOX file format. But remember, this method will consume a lot of time and needs a high level of technical proficiency.
Note:- Import Mac OLM files into Office 365
Drawbacks of Free or manual solution:
The above free solution comes with limitations too:
Not all users can comfortably understand the process, especially non-technical users.
While performing the conversion, there is high probability of data loss.
You must be technically proficient to understand the conversion process.
You may lose data integrity while performing the conversion.
In case, there are hundreds or thousands of emails in OLM file, this process will surely take hours to export them into MBOX file format.
Automated Solution to Convert Mac Outlook file to MBOX file format
If you want to avoid any issues in performing the conversion, then try this professional Softaken OLM to MBOX Converter Free Dwonload. This is a smart and safe solution to easily convert Mac Outlook OLM emails and attachments to MBOX file format. This useful program smoothly converts any massive-size OLM file without any trouble. Also, you don't need any additional software to perform the conversion. With this program, one can convert OLM to MBOX, PST, MSG, EML, and EMLX formats. This utility presents a detailed view of all data of OLM file prior transferring to MBOX format.
Steps to Convert OLM email data to MBOX format:
Open the software after launching it to convert Mac Outlook to MBOX.
Now, load the desired OLM file you need to convert.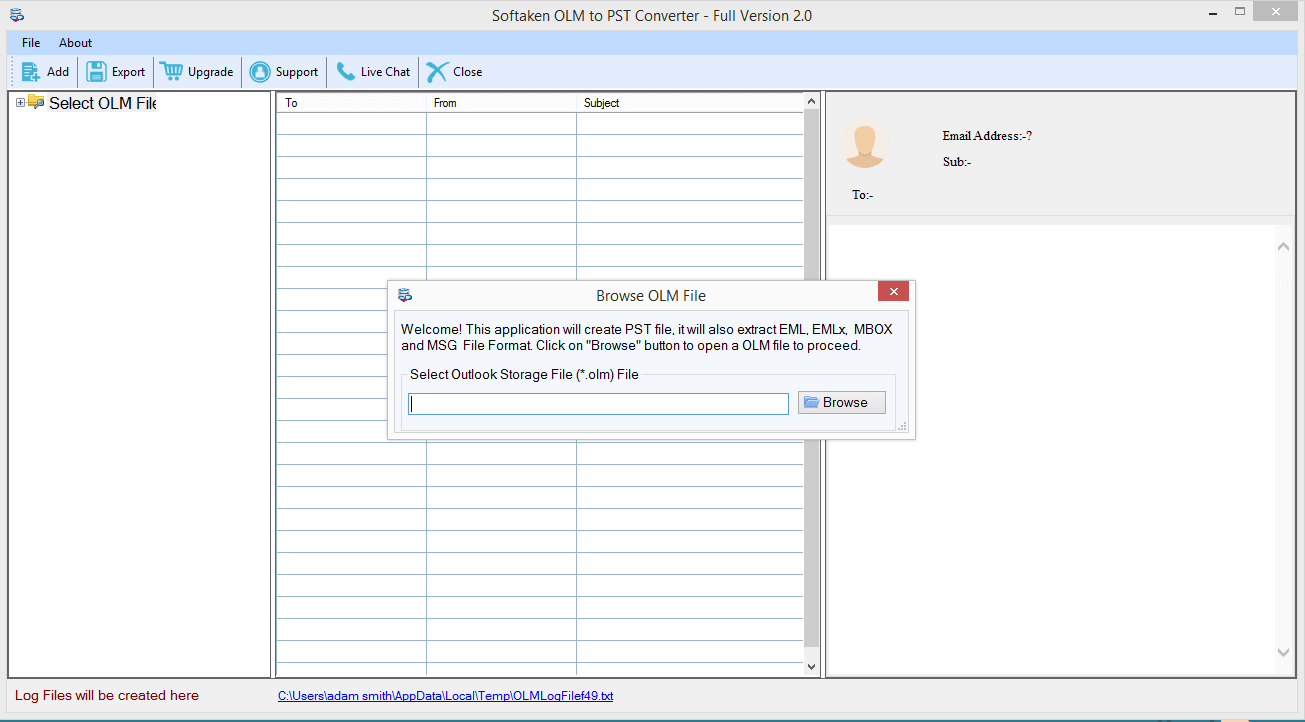 Get an instant view of OLM data items.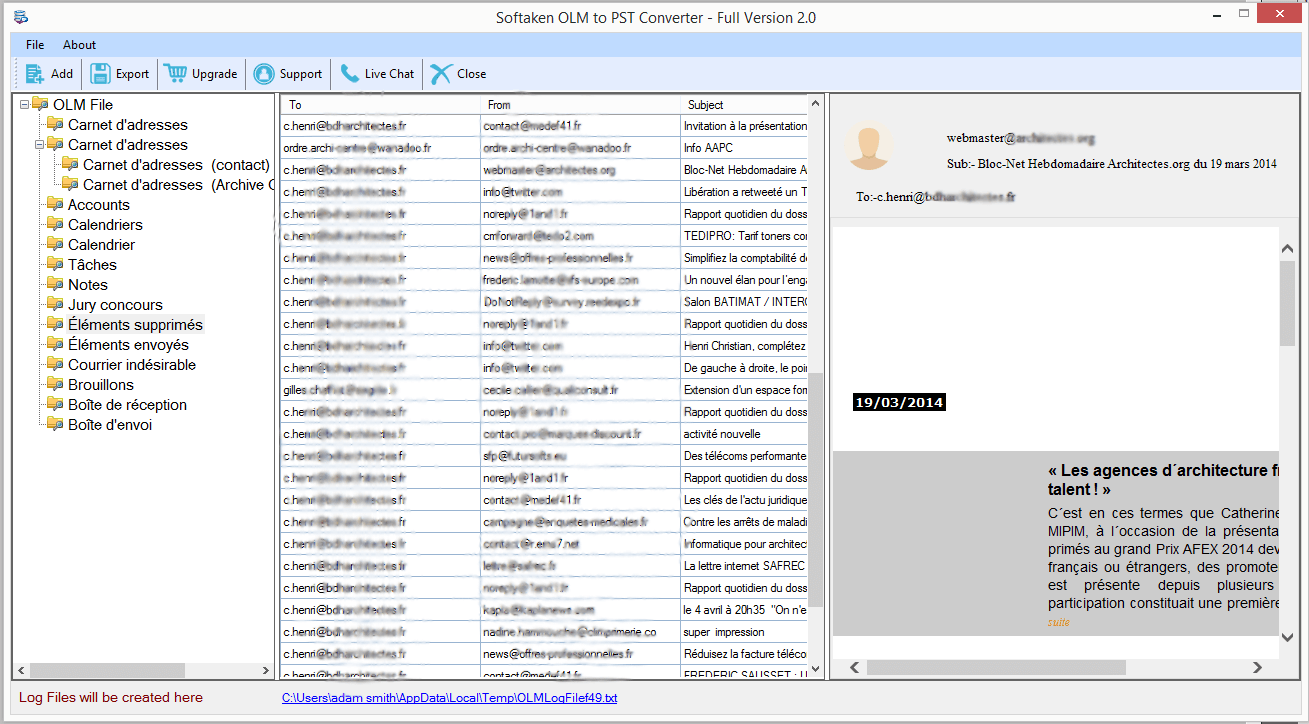 Select MBOX format from the available export options.
Set the required path to save the file by clicking the Browse button.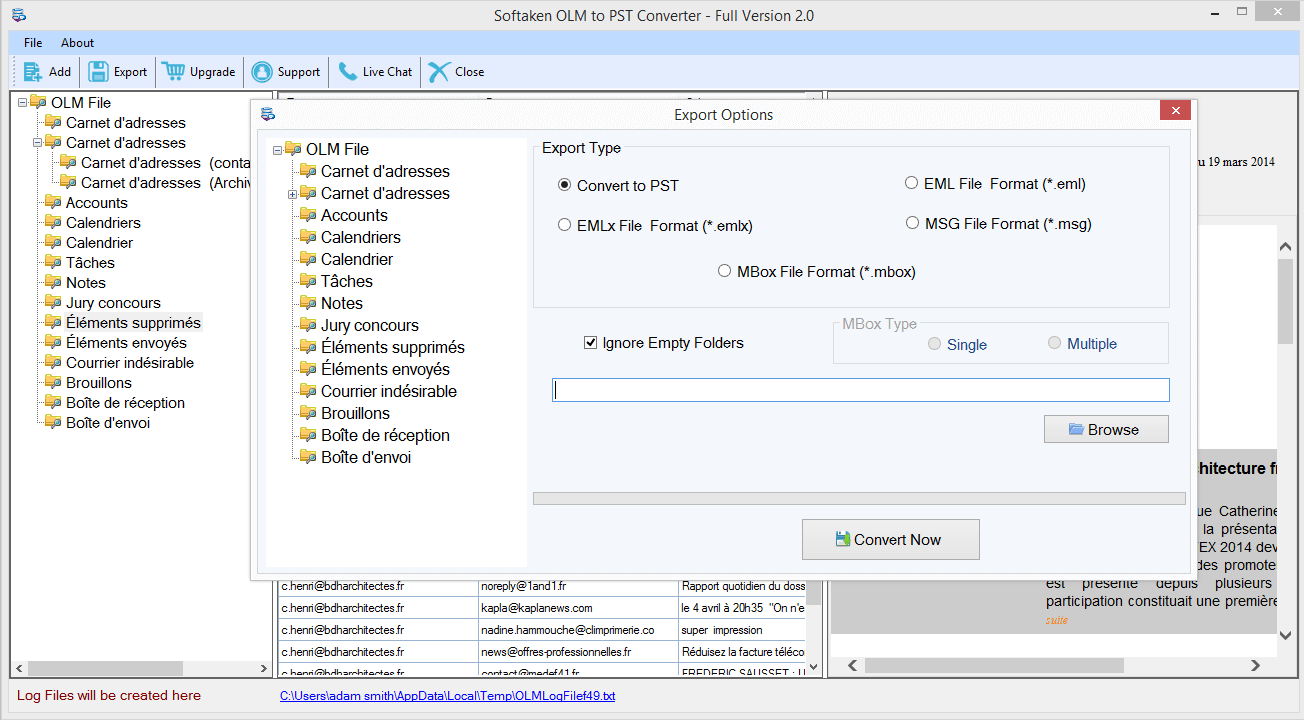 To commence the procedure, hit the 'Convert' button.
After performing the conversion using this utility, you will find MBOX file import into Apple Mail using the below steps:
 Open Mac Mail/Apple Mail email client.
Choose the File option and pick the option Import mailboxes.
Choose MBOX file format and press the Continue button.
Locate the MBOX files and select the Continue button.
Conclusion
I believe through this post; you have got the answer to your query regarding the conversion of OLM mailbox to Apple Mail MBOX. To do the conversion, you can opt for the manual solution but it would be a little tricky for you if you are a beginner. In such a situation, the automated solution will suit you the best. It will help you to accomplish the conversion task within minimum time & effort. The best part is you can check its efficiency by downloading a free copy of the license version. Moreover, for any questions, freely connect with our customer support 24×7.