When it comes to exporting from a mail client to a cloud platform, it is technically challenging for users. They want to choose the pathway that is safe and error-free for conversion.
Mozilla Thunderbird is a famous platform email application, and chat client. It uses the MBOX file format to save users' data. In starting days, its demand was at its peak, and millions of people around the globe were using Thunderbird. Nowadays, time and requirements have changed, and Thunderbird users are shifting from Thunderbird to Office 365.
Therefore, the best alternative to Mozilla Thunderbird is Office 365. The Microsoft product has no match. It offers real-time integration with clients. The subscription-based application has several advantages. It has made the file management task easy. There is no restriction for users to use the application on different devices like iPhones and Android phones. On the other hand, Thunderbird has limitations. It is not compatible with handheld devices. Users need to carry their laptops all the way to access emails and other stuff of Thunderbirds.
Mozilla Thunderbird is a discontinued application. It doesn't upgrade. On the other hand, Office 365 is one of the most popular cloud platforms that updates regularly. It has automatic updates to integrate new features to improve users' experience.
Advantages of Thunderbird emails to Office 365
If you compare Thunderbird and Office 365, you will notice the advantages of Office 365. Here are some noticeable advantages of Office 365 over Thunderbird.
1. Office 365 provides real-time access to necessary emails. It is a platform to access emails on not only laptops but also smart devices like iPhones and Android phones. The type of flexibility is missing in Mozilla Thunderbird.
2. Office 365 saves data in the cloud. There is no threat of data loss due to the system error. The application saves data in the cloud which offers flexible access to important emails from anywhere.
3. Office 365 supports various types of applications such as Skype, Exchange Server, Microsoft Word, Excel, PowerPoint, et cetera for free. Moreover, Office 365 offers easy communication, swift data sharing, and storage.
Read Tips- Migrate Office365 mailboxes to Thunderbird
Exporting Thunderbird to Office 365
When it comes to converting Thunderbird databases to Office 365, users have two different options to consider. One is manual solutions and the other is a third-party conversion program. Here we discuss both ways to let you decide which one is well suitable for you.
Manual Solutions to Import emails from Thunderbird To Office 365
Manually, we have discussed a simple solution that you may find easy.
The manual solution comprises two phases. The initial phase is the conversion of MBOX to PST file format and then exporting PST data to Office 365.
1. Export MBOX to PST
Create a new-folder in your system/pc
Start Thunderbird and select the folder you want to export0
Select the desired emails and press the Save as option
Browse the recently created folder and save the emails
2. Import e-mails from Outlook to Office 365
 Now, access the MS Outlook email client
Access the folder where you want to save Thunderbird emails, or you can create a new folder
Press the OK tab. Now you can see the folder on the left side.
Now, press the folder to get a quick look at its emails in the Centre Panel
Now, drag and drop these emails into the MS Outlook folder
The following method requires the installation of Thunderbird and MS Outlook. The method is helpful for those who are using MS Outlook.
Drawbacks of Manual Methods
The manual method cannot export multiple emails at a time. If you want to export a batch of emails at a time, it cannot be possible. In this situation, you need a third-party conversion utility.
The manual method requires technical occupancy. If you have basic technical skills, it is better to ask for assistance from a technical expert.
The manual solution doesn't give assurance of accurate and complete conversion. Always keep a copy of the folder of Thunderbird that you want to export. There is no assurance of data integrity and folder hierarchy. It has the chance of losing the SMTP header for a few emails of Thunderbird.
Manual methods have the risk of data loss. If you miss a single step it can make the conversion process unsuccessful.
The Safe Solution to Migrate Thunderbird to Office 365
As you can observe, manual solutions are not so effective for conversion, a migration utility can be an ideal option to consider. The technology market offers a range of conversion applications. Softaken MBOX to Office 365 Migration is one of the best applications to consider because of its fast, secure, and reliable experience. The application can export Thunderbird files to Office 365 in a few minutes without MS Outlook and Thunderbird installation.
Below are Some Reasons to use Softaken MBOX for Office 365
The application supports a simple GUI. It doesn't need in-depth technical skills for conversion. Users with basic technical occupancy can run the app independently on their system. The process of conversion ends after four easy steps. It is a self-explained application for conversion. Thus, it makes the conversion process easy for beginners.
One of the hidden benefits is the application is that it exports MBOX files to multiple formats including Office 365. Users can choose the application for conversion of MBOX to Office 365, MBOX to PST, MBOX to MSG, and MBOX to EML. Hence, It helps to export MBOX to cloud and desktop-based email clients. If you want to export Thunderbird to MS Outlook, it will be a matter of a few clicks.
The application generates a preview of the uploaded MBOX files. Users can get the preview of single or multiple MBOX files altogether. The utility displays each uploaded file data in its preview pane. They can view emails in their pane. Each mail can open separately to get a preview separately.
The app exports data in a batch. Users get the freedom to export single, double, and as many MBOX files as they want in one go. Batch conversion saves time and effort for users. It is a significant feature of the application.
The app exports MBOX mail with its meta properties intact. The utility scans and exports emails with attachments preserves the structure of MBOX files and scans and exports attachments in their original formats.
Steps to Export Thunderbird to Office 365 Mailbox are:
Download the application and launch it on your system
Select MBOX files by selecting a folder or files one by one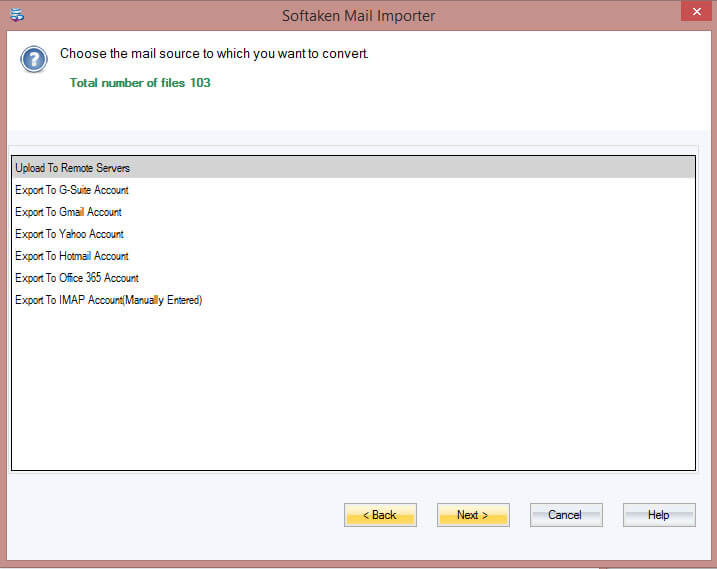 Choose the export type "Office 365"
Provide the credentials of Office 365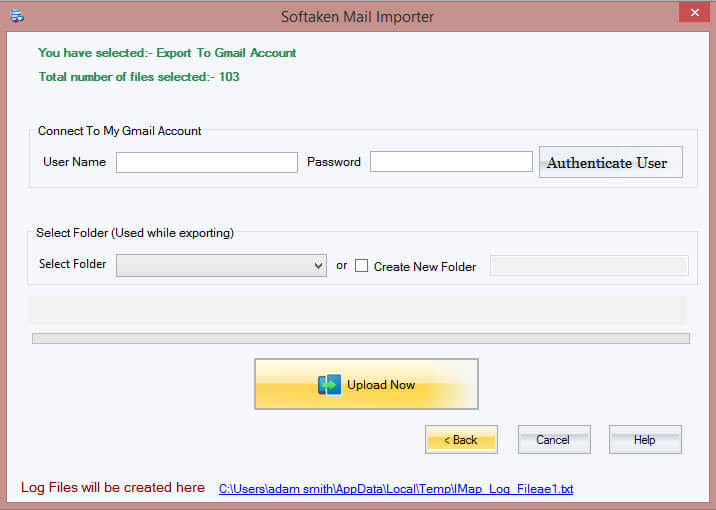 Choose the folder to save the exported data
Press the export tab to automate the conversion process.
Wrapping Up
Overall, Softaken MBOX to Office 365 Migration offers straightforward solution, to convert selective MBOX files. The conversion app can export single and multiple MBOX files to simplify the conversion process. Thus, it makes the conversion process easy, fast, and secure for users.