Office 365 to Thunderbird – Migrate O365 mailboxes to Mozilla Thunderbird
Office 365 is a commonly used web-based application for emailing and other functions. But nowadays, several users are demanding to switch from Office 365 to Thunderbird. As Mozilla Thunderbird is a free email client and is a prominent choice of users. Due to several advantages of Thunderbird, users wish to move their data from O365 to Thunderbird. In this write-up, we will discuss how to migrate Office 365 account mailboxes to Thunderbird in an easy manner.
Why switch from Office 365 to Mozilla Thunderbird?
There could be plenty of reasons to export Office 365 emails to MS Outlook but the primary reasons are –
Office 365 is a web-based email service. Sometimes, due to an unexpected breakdown or shutdown of Exchange Server, it becomes difficult to access data from the mailbox.
Office 365 provides access to mailbox items in online mode only. The users cannot access the database in offline mode. Thus, with Thunderbird, there are no restrictions on accessing the mailbox without an internet connection.
With Thunderbird, users can share files easily which are stored locally.
How to migrate Office 365 emails to Thunderbird?
There are two methods to migrate O365 mailboxes to Mozilla Thunderbird –
Manual Procedure
Automated Procedure
Manual Procedure
While migrating the database from one application to another, the major concern for every user is to preserve the original database. The following manual method facilitates to move Office 365 mailboxes to Thunderbird –
Under Thunderbird, go to File – New – Get New Mail account
Click on skip and use my existing email option to configure Office profile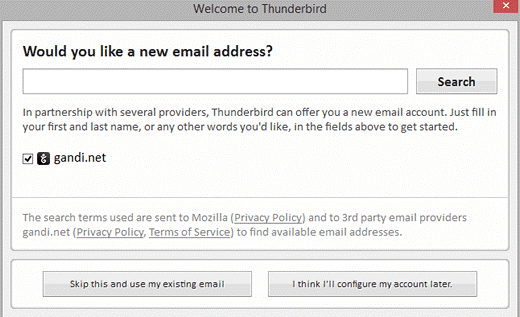 Provide your name, email address, and password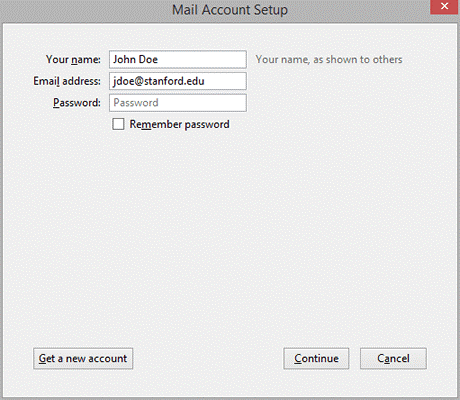 Manually configure the account under mail setup dialog box. Set Incoming and Outgoing Settings. Click Done.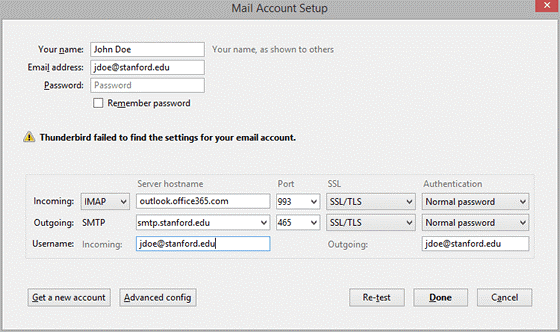 Enter your password for Office 365 to authenticate and download all data into Mozilla Thunderbird.
Using this method, users can download emails from O365 account and access them in Thunderbird.

Demerits of the manual solution
It has been found several times that non-technical users find difficulties in implementing the manual process. Plus, there is no surety of data safety.
Automated Procedure
An alternate advanced approach is there named Softaken Office 365 to Thunderbird Migration Tool. It is a smart and easily understanding utility that directly migrates Office 365 emails to Thunderbird application. It provides users with the facility to migrate selected items from Office 365 account to Thunderbird.
The application carries few steps in the migration –
Launch the utility and enter Office 365 account credentials
Select items to migrate from Office 365 account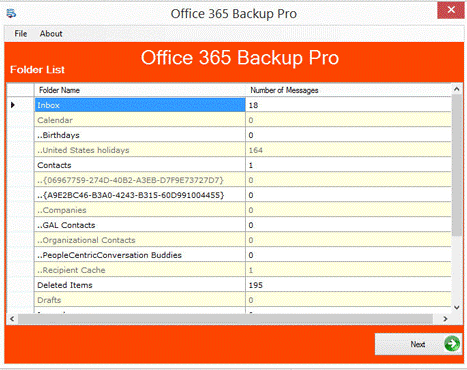 Choose MBOX in Export options
Place an output directory to save the migrated database
Finally, hit the Process Now button. This will start the migration process and takes a few minutes to complete the task.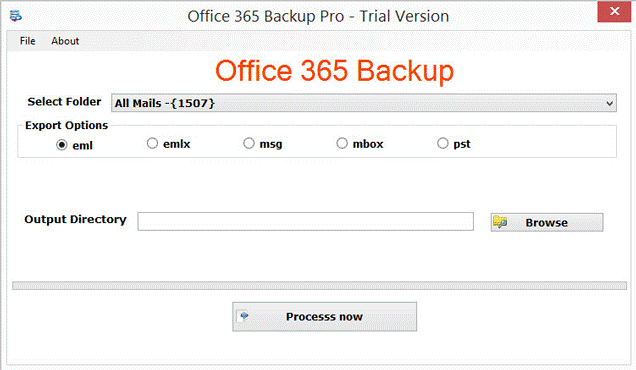 After that, you can easily open the exported files into Thunderbird application.
Concluding Lines
Understanding user needs to migrate O365 to Thunderbird, we have suggested the manual method as well as an automated technique for mailbox migration. We have clearly discussed the limitations of the manual solution so that users can pick a perfect solution for them by analyzing the pros and cons of the methods.