Microsoft Office 365 is a robust email client that saves data on the cloud. It means even if the system corrupts the data is safe on the cloud. That's why many organizations have opted for Office 365.
The robust application has more than one subscription plan. If you consider an advanced subscription, it lets you use more features of the app and provides you with enough storage on the cloud. Here we discuss one common problem that Office 365 users face.
Many have encountered the problem of limited mailbox size. By default, Office 365 offers 50GB of room for a mailbox which is not sufficient for several users. The blog addresses the problem on many tech forums and wants to provide solutions for it. Here is a guide on how to increase Office 365 mailbox size to 100 GB easily.
Before we begin the solution, we want to draw your attention to that you must have a subscription to Office 365. The subscription is available with multiple Microsoft applications.
Do you know every Office 365 user gets 50 GB of storage space to store their emails, Drives, Photos, and other data? For organizations, 50GB of storage is not enough. They want to increase the storage limit.
Reasons to Increase the Office 365 Mailbox Size Limit from 50 GB to 100 GB
Here are some most-probable reasons why users like to increase the Office 365 size limit.
If you frequently use Office 365, you might want to expand the mailbox space by taking a look at the frequency of sending and receiving emails.
Many customers prefer to retain all of their emails in the cloud for business or legal grounds because Office 365 stores data online. They thus want an increase in storage space. Emails containing large attachments require additional storage. So, there is a greater need for expanding the space.
Users may choose to save emails to Office 365's archives for later use. They might ask for an expansion of the mailbox size.
As a mailbox fills to its maximum capacity, users start having trouble sending and receiving emails. It disrupts the work. Thus, they ask for an increase in mailbox size.
What are your reasons to increase Office 365 mailbox size to 100 GB? It may vary from person to person.
Effective Ways to Increase Office 365 Mailbox Size to 100 GB
These methods may help you to increase the size of Office 365 from 50GB to 100GB.
Method 1. Upgrading Your Subscription Plan
Office 365 is available in different subscription plans. You can choose a subscription plan according to your needs. The more you pay the more features you can get by upgrading your subscription plan. As you scroll the official website of Office 365, you can see various subscription plans. For personal users, the Microsoft 365 Personal offers 1TB total 1000GB storage.
Note: Undoubtedly, this method is direct and easy. However, you need to pay more to get access of its incredible features.
Method 2. Using PowerShell to Increase Microsoft 365 Mailbox Size
You can take help of the PowerShell cmdlets command to increase the size of a mailbox manually. Although the solution is easy, it needs technical competency.
Here are the steps to follow-
For Single User Increase the Size
Step 1. First connect to Exchange Online and run PowerShell
It is for single user. After connecting to Exchange Online, you can write the following command below-
Set-Mailbox <UserID> -ProhibitSendQuota <Value> -ProhibitSendReceiveQuota <Value> -IssueWarningQuota <Value>
using <UserID> for user's mailbox and <Value> for size in GB, MB, or KB.
For example, if you want the size 100 GB, enter 99 GB.
Also Read:- Add Mailbox Permission in Office 365 Exchange Offline
Step 2. After that, for confirmation, you can run the below command
Get-Mailbox <UserID> | Select *quota
Hence the file size will increase.
For Multiple Users-
If you wish to enhance the size of the mailbox of multiple users, the below command requires.
After connecting Exchange Online to Powershell cmdlets, provide the below command-
Get-Mailbox | Set-Mailbox -ProhibitSendQuota <Value> -ProhibitSendReceiveQuota <Value> -IssueWarningQuota <Value>
Softaken Office 365 Backup Pro
Softaken Exchange Online Office 365 Backup Tool lets you back up the data of Office 365 to EML, EMLX, MBOX, and PST file formats. If you don't want to increase the size of your Office 365 mailbox, you can use the backup solution to transfer data to MS Outlook, Entourage, Thunderbird, and many other applications. The licensed version of the app is available for lifetime. You can back up data as much as you want.
Below are the steps to follow-
After downloading the application, launch it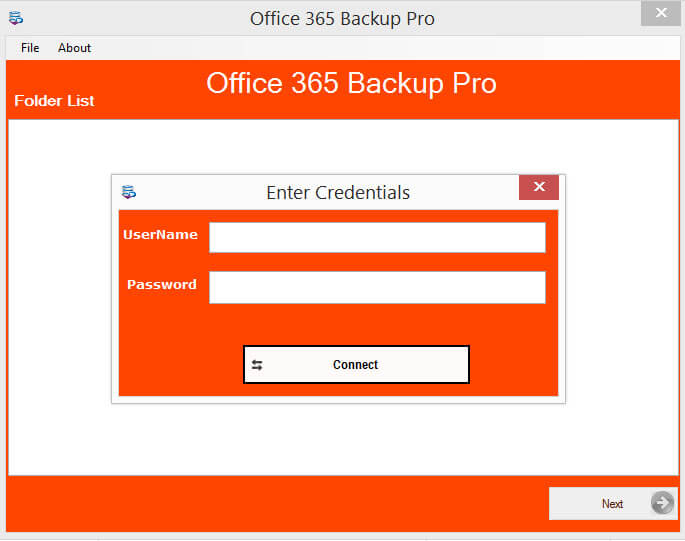 Enter the credentials- Username and password, press Connect and then Next
Select the Folder you want to extract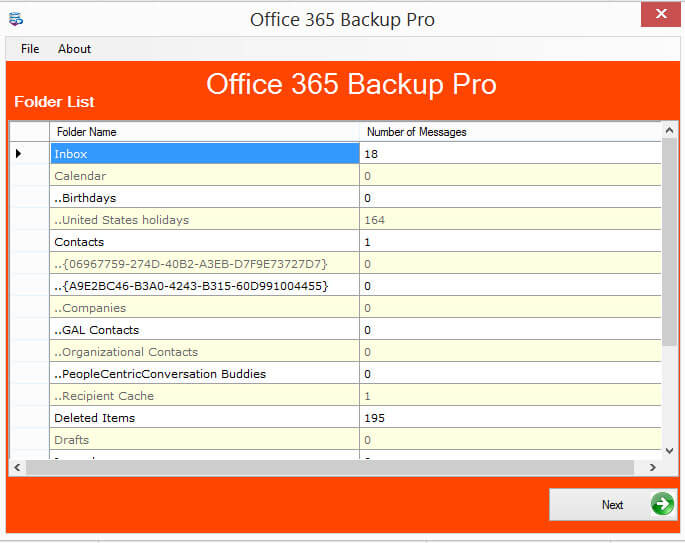 Choose the fill format you want to save the extracted data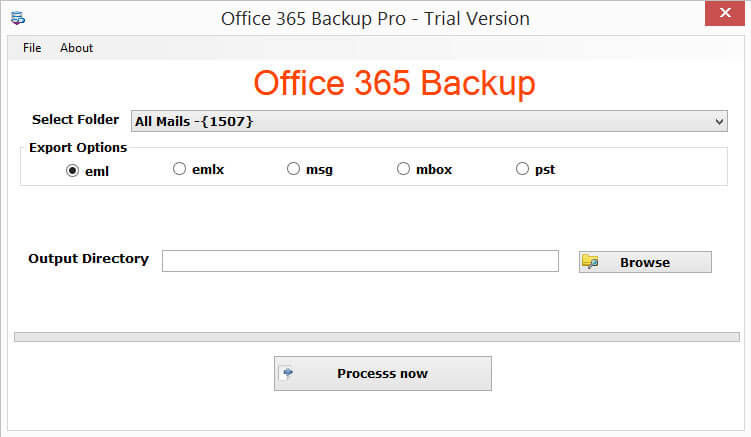 Click on the Browse button to provide the output location
Press the Process Now tab to complete the process
Tips & Tricks:- Import PST files into Outlook 365
(Note: The utility creates a log file to provide details on how many messages have exported.)
Final Words
In this post, we described the complete info, about Increase Exchange Office 365 Mailbox Size. You have backup solution to drop the idea to upgrade your Office 365. You can consider the backup solution to save money.