Many times, Exchange Server went under maintenance due to many reasons which we will know later in this post. Due to this maintenance of Exchange Server, it becomes difficult for users to access Outlook OST file data. In this guide, we will explain you the ways for accessing OST mailbox data when Exchange Server goes under maintenance mode.
OST or Offline Storage Table is an offline folder file that permits users to work when there is no availability of internet (When Outlook is not connected to Exchange Server). Once the internet connectivity regains, the changes made during offline mode gets synchronized automatically with Exchange Server. OST files are really useful for users to access mailbox data during poor or no internet connection. These files are used to restore the data of Outlook during corruption or data loss.
To access OST files, Outlook must be connected to Exchange Server. However, users may face a situation when there is no internet connection and there is a need to access data of OST file. As there is no manual way for accessing OST file without Exchange Server so users need a professional program for this.
Understand the Exchange Server Maintenance mode
Exchange Maintenance Mode is the state where all the server activities are temporarily suspended. All the Exchange services are put into an inactive state. This mode is generally enabled when admins have to apply Security Updates or Cumulative Updates.
But many times, due to various reasons, Exchange Server got crashed and it needs maintenance. Here are the reasons for the Exchange Server crash or it needs to go under maintenance.
Sudden power failure
Hardware failure
Storage issue in database drive
Human errors
Forced start or improper shutdown
A third-party application that is not friendly with Exchange
Malware or virus attack
Reasons why you can't open OST files without Exchange Server
Outlook generates OST file when the profile in Outlook is created through Cached Exchange Mode. When users delete Exchange Server account, this will stop OST file from working.
If there is a corruption entered in Outlook and both Exchange & Outlook are unable to open OST file.
A OST file may stop functioning due to synchronization issue between Outlook email client and Exchange Server.
Furthermore, it becomes difficult to open the OST file with MS Exchange Server. But no worries, in the next section of this article, we will provide you a straightforward way for opening OST files without the need for Exchange environment.
Best Available solution to Access/Open OST file without Exchange Server
By using Softaken Offline OST to PST Converter software, one can simply open multiple OST files without Outlook and Exchange Server. This is an advanced and well-examined solution by experts to safely and securely move data of OST file into Outlook importable PST file format.
It allows accessing all data items of OST file such as emails, contacts, notes, tasks, calendars, and much more without using Outlook or Exchange Server. Thus, you can use this program for accessing Outlook OST mailbox data when the Exchange Server is under maintenance.
How does the Software function for Reading OST files without Exchange Environment?
Here is the detailed process of accessing Offline Storage Table data items without the need for Exchange environment & Outlook: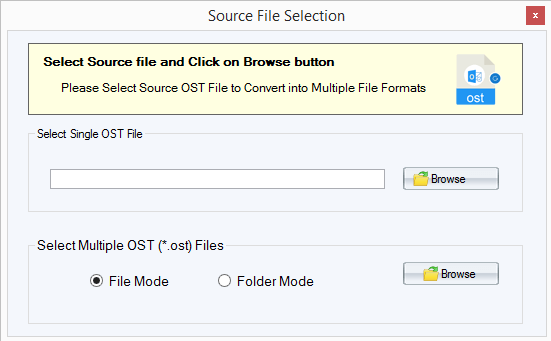 This commences the scanning process and provides you complete preview of OST mailbox data.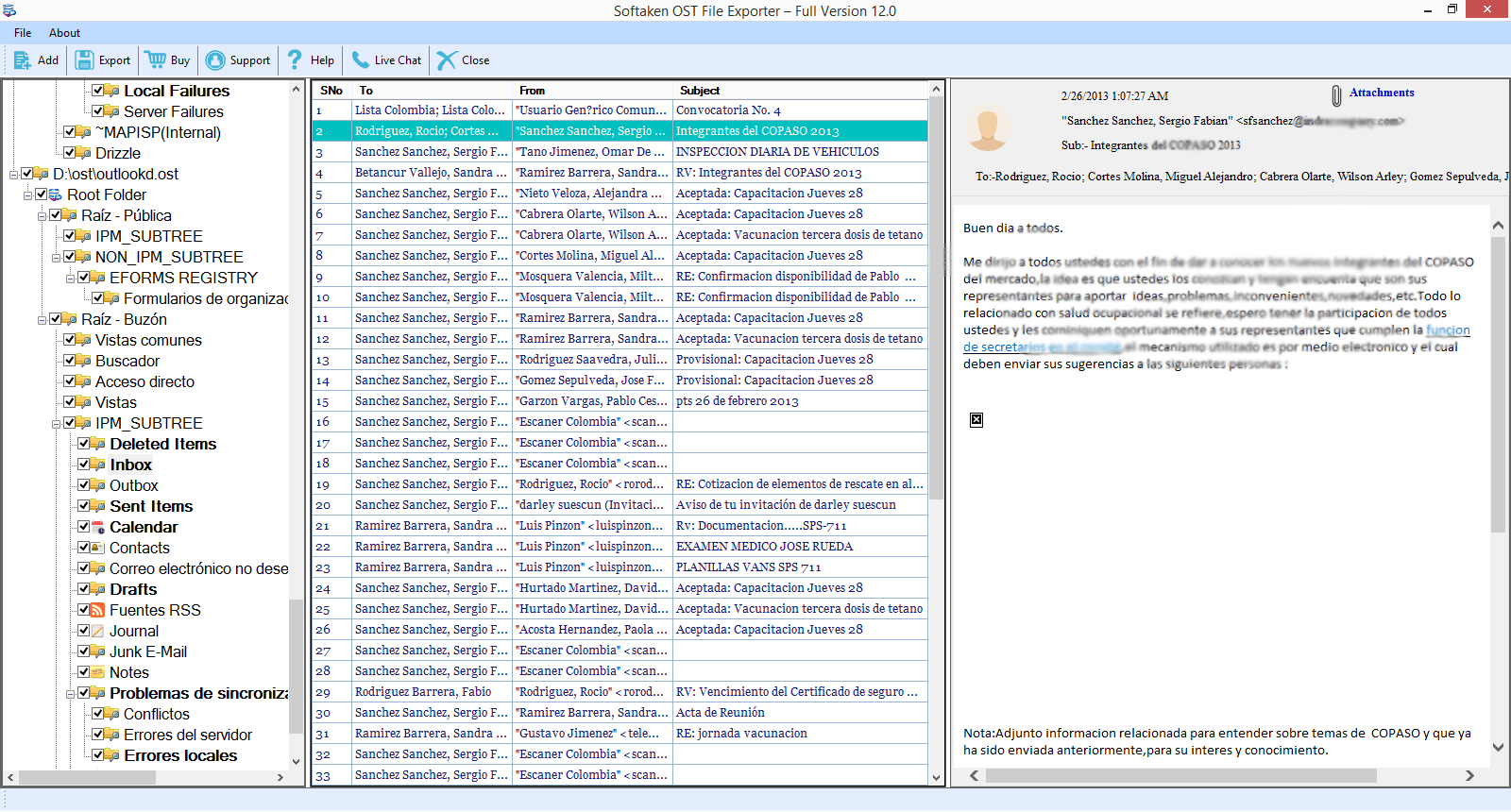 Now, you can pick a saving option as PST or others. Also, apply filter for particular data items export from OST file.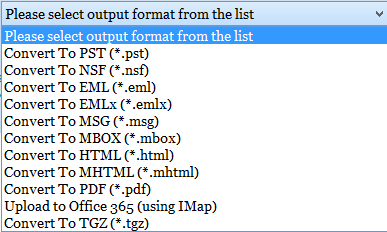 Here, allocate a path of your system to save the resultant PST file.

In the end, press the button for 'Convert Now' and this start transferring OST data items into PST file format.
After finishing the conversion, you can open this PST file in any Outlook profile.
Major Highlights or Benefits of this Software:-
Read multiple OST files at once to convert them into PST format.
Not dependent on Exchange environment & Outlook for the conversion.
Detailed scan and preview options are available for users.
Filters are available for desired data items export from OST file.
Safety of the database is taken care – keep attachments & database hierarchy preserved.
Free option for evaluation for all users before buying the software.
Workable on all OST file types – inaccessible, encrypted, orphaned, ANSI, and Unicode
Perfect installation of the software on available editions of Windows OS.
Conclusion
I hope through this post, you have collected all information regarding Exchange Server maintenance and how you can access Outlook OST data items when the Exchange Server is in maintenance mode. We tried to cover up all the required information for you. With this, we have provided you with the best way for accessing OST data items without connectivity to Exchange Server. Using this software, you can change the OST file format into PST format and access its data without Exchange and MS Outlook.