A lot of users have queries to convert EDB emails to HTML file format for their work. But unable to find the ways for it. Many users stuck here how to Convert EDB files into HTML and view HTML files in browser. This is even worse for beginners. But you would surely get rid of these worries once you read this article.
Here, in this post, we will explore the simplest way that can convert EDB email messages to HTML format. So, continue reading this article.
Though to do the conversion, there are many manual ways but no one wants to waste their time & valuable efforts and wants a quick solution. Thus, through this post, we will help you to get the best solution available in the online market to execute the conversion. Prior this, let us have a quick look at the reasons to convert EDB mailbox items to HTML format.
Common reasons to Convert Exchange EDB file data to HTML file
We all are aware that Exchange Server utilizes EDB file to store mailbox data. But the Exchange Server is prone to corruption and attacked by viruses, malware, crashes, etc. Therefore, it is important to backup EDB file so that to retrieve the data in case of an emergency. Many users choose HTML file format to backup EDB data items as this file format can be easily opened through multiple web browsers.
An instant Solution to Convert Exchange Database File (.edb) to HTML
We hereby offer you the best and simplest way i.e. Softaken Exchange EDB to HTML Migration. This is a well-inspected solution that permits quick conversion of EDB emails and attachments to HTML file format.
This software can quickly convert corrupt EDB files into many formats like PST, HTML, EML, MSG, Office 365, and Live Exchange. This conversion tool can easily consider single or multiple EDB files to export into HTML format in one attempt.
Here are few impeccable features of this software:
Easily migrate EDB mailboxes to HTML format
Also export EDB to PST, MSG, EML, VCF, etc. formats
Preview mailboxes of Exchange EDB file prior export to HTML file
Instant recovery of corrupt EDB files
Import EDB files to Office 365 directly without any hurdles
Single as well as multiple EDB files conversion at once
Data filters are available for desired EDB mailbox export to HTML file
Quickly perform EDB to Live Exchange Server migration
Convert mailboxes from Exchange Server 2019, 2016, 2013, 2010, and others
No additional software required to perform EDB file conversion
Step-wise working of the software:
This third-party program is developed with a friendly layout due to which even novice users won't face any trouble in handling it. Only, you need to follow the below-mentioned steps to convert EDB email items to HTML file format.
Initially, install and open the software on your local system.
Use the 'Browse' button and load EDB file that you wish to convert.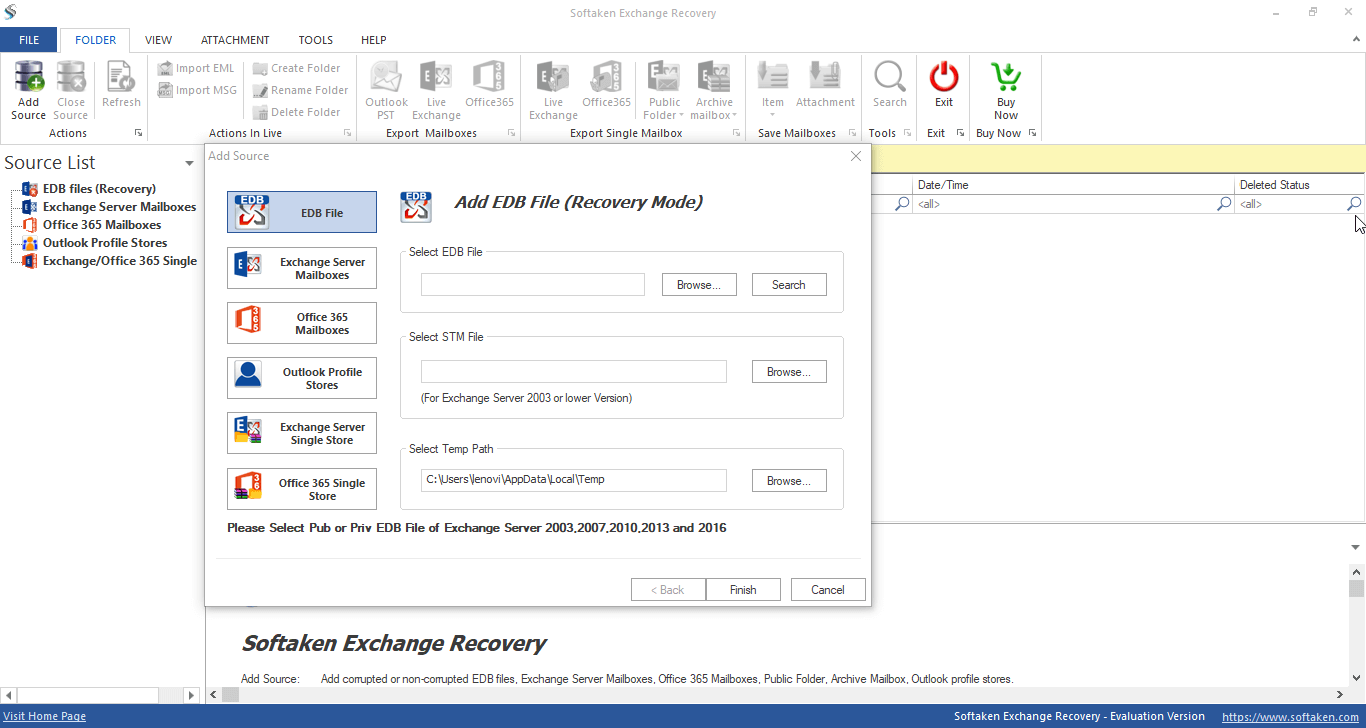 Check the preview of EDB file items.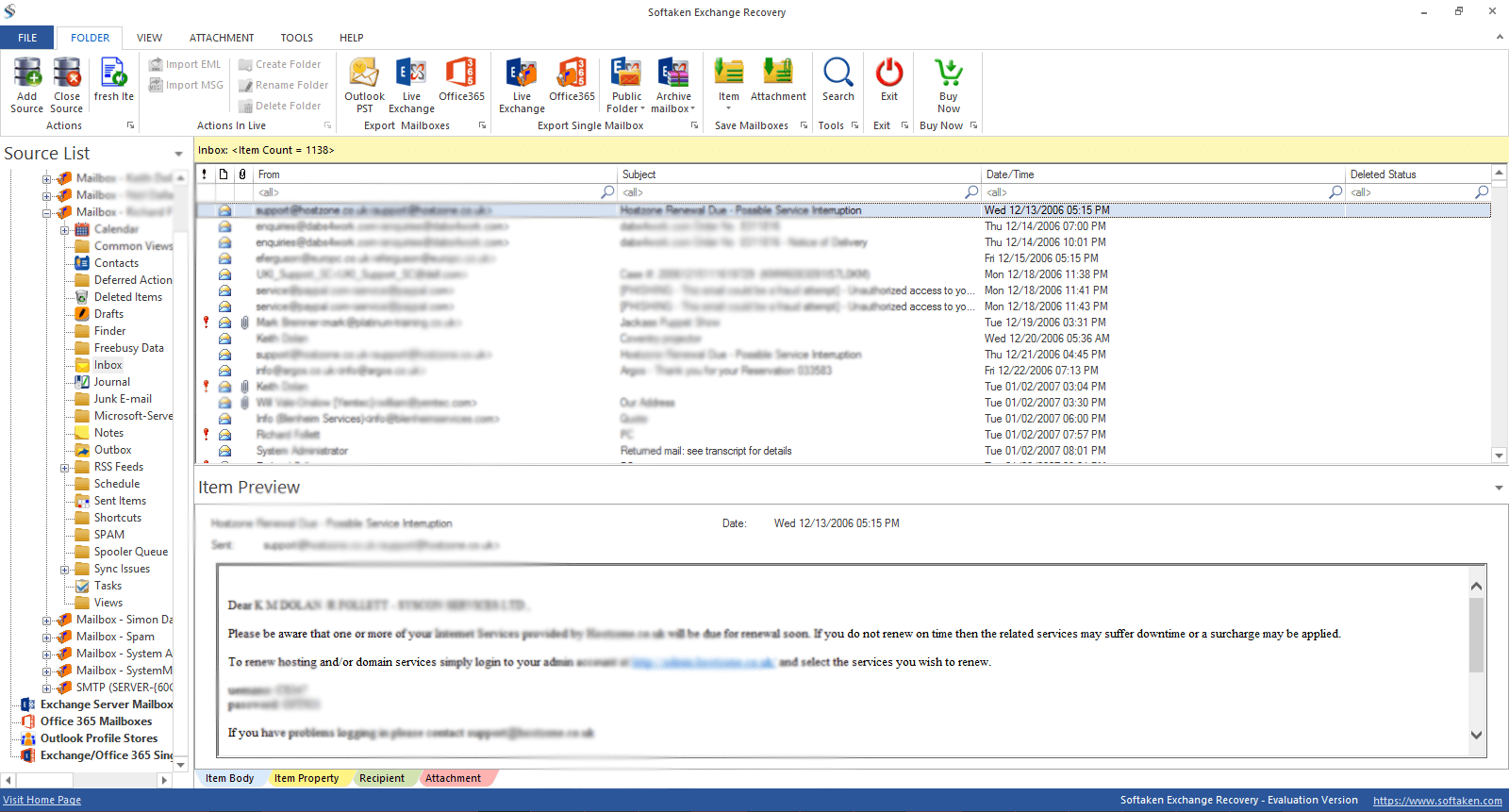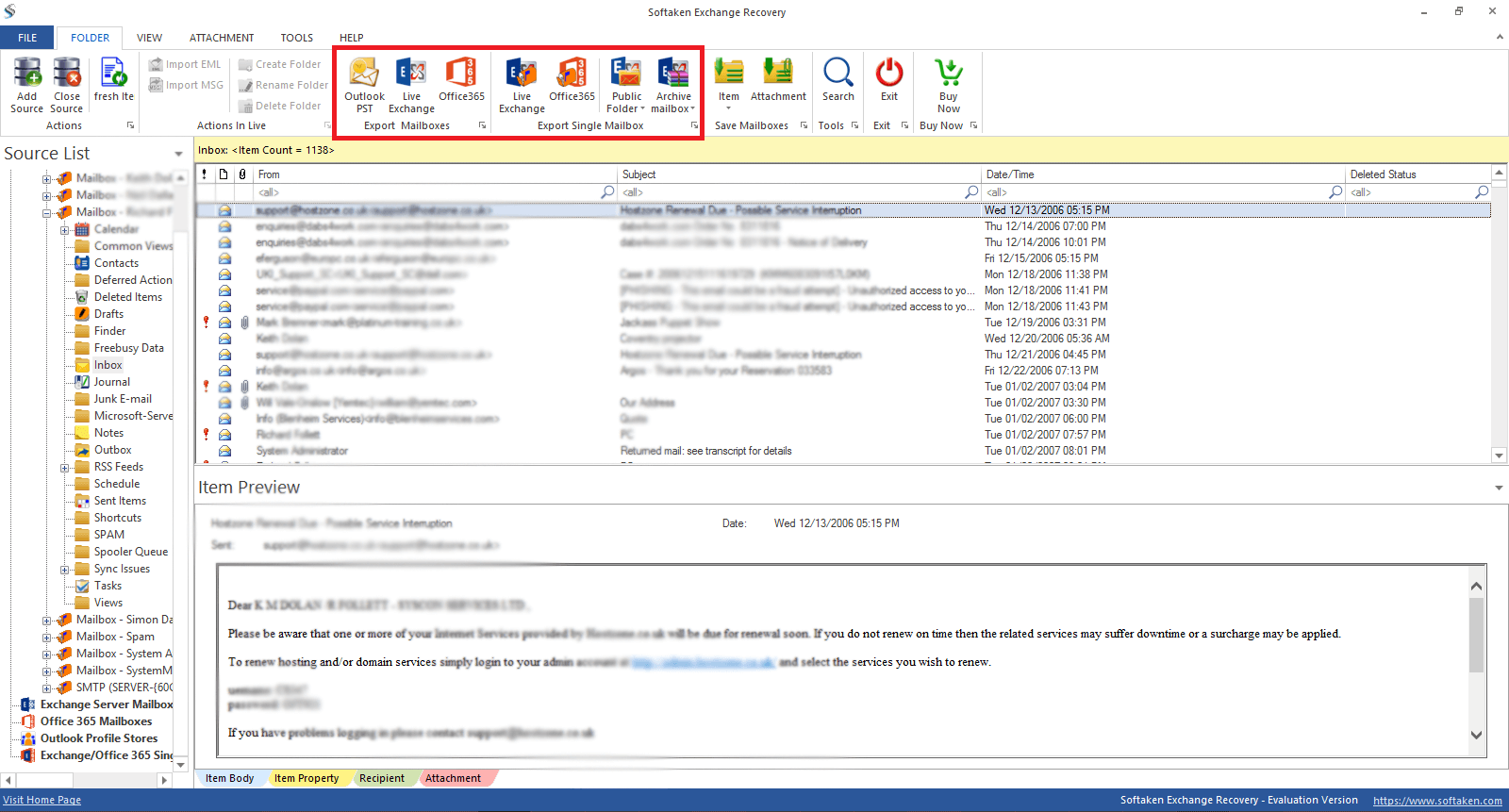 Apply filters, if required.
Set a preferred path for saving the output file.
Press the Convert button and hit the Save Report button.
With these simple steps, EDB mailbox data is exported into HTML file format which you can effortlessly open with any web browser.
Conclusion
With this post, we have discussed a simple & reliable solution that can migrate EDB file items to HTML file format. Also, the software provides a free copy of the license version that will help you to understand it deeply by converting the first 25 items per folder. For any help in performing the conversion or for any queries, you can freely reach our customer support 24×7.