MBOX is the file format of Thunderbird, Entourage, Eudora, WLM, and many other email clients operating on Windows, Mac, and Linux. An MBOX file can store single or multiple emails with their attachments. You can open an MBOX file on its supporting email clients. It is not accessible of any web browser like Chrome. In this situation, you may want to know how to access MBOX data in Chrome or a web browser of your choice.
Let's take a user query why he wants to open MBOX files on web browsers. You can also share your reasons on the comment box.
"I have some MBOX files from an old Thunderbird account. I am using a new Thunderbird account. The problem is that MBOX files from my old Thunderbird account are orphaned. For a reason I don't want to export them to my new account. But I want to open them on a web browser.  Is there any way to access MBOX data on web browsers?"
In this inquiry users want to open an MBOX file to a web browser without any email client. Is it possible? The answer is yes.
HTML or MHTML are formats that support web browsers. You can convert MBOX files into HTML to view its data. For conversion, you can choose a third-party application.
Instant solution:
We recommend you choose a professional solution. What will be the best than Softaken MBOX file to HTML Converter? It is one of the best applications to export selective MBOX data to HTML without losing quality. The free demo trial of the app is available to install on your Windows system. The free version can export up to 25 items.
Access MBOX Files in Chrome – Step-by-step Method
After installation of the professional Softaken MBOX to HTML Converter tool, you are only a few clicks away from conversion of MBOX data to HTML. The software gives you outstanding control on conversion results. In other words, it offers accurate results without modifying the original structure. It has prepared by experts considering the requirements of individuals and businesses. Click on the icon of the application to start the process.
Steps to Open Open MBOX files in Browser
As the MBOX Conversion application opens, select the filtration option that you like- File Mode or Folder Mode.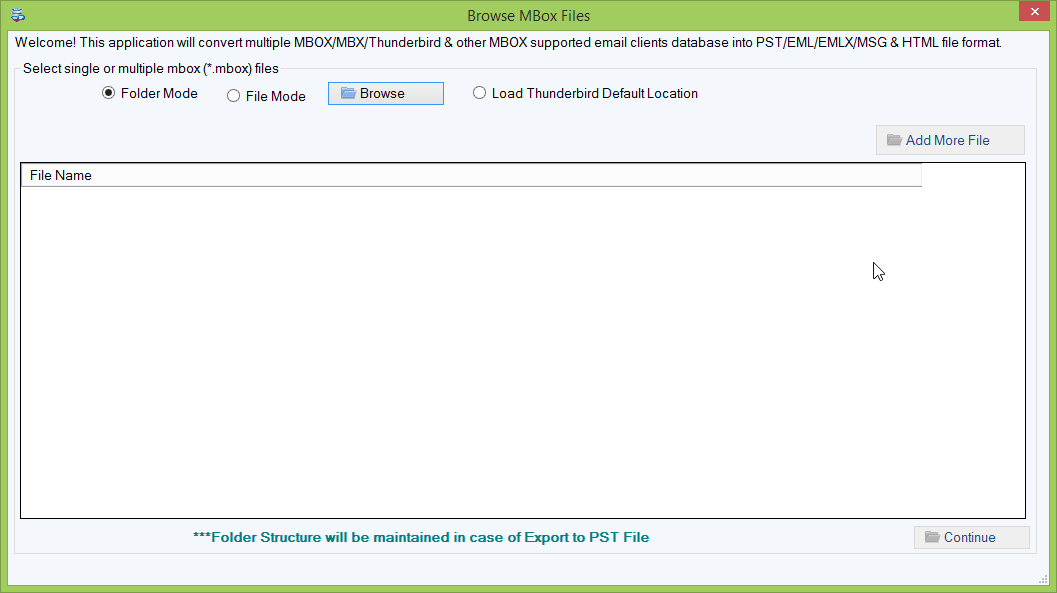 After this, press the "Browse" button to select the MBOX files you want to export.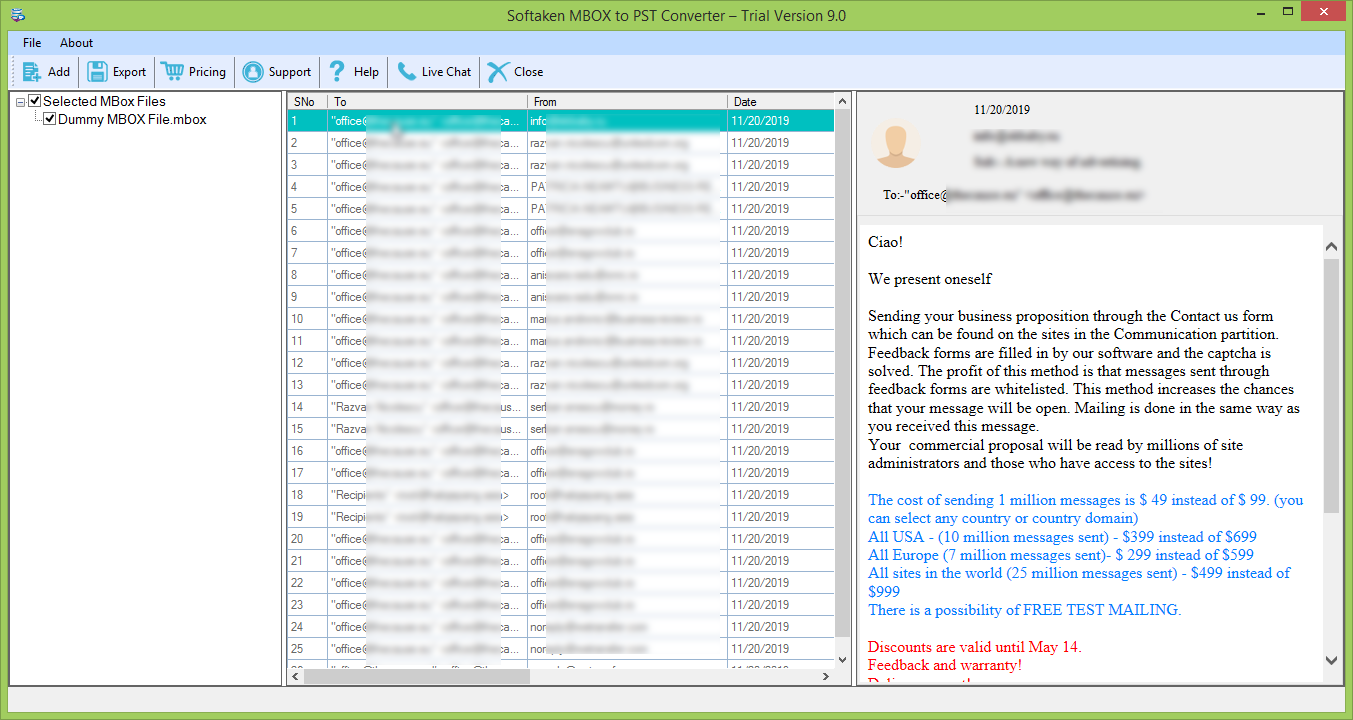 Now, select the "Export to HTML" and click on the "Browse" tab to save the exported data.
Finally, press the "Convert" tab to complete the process.
Outstanding Features of Conversion from MBOX to Web Browsers
Here is an overview of the application to let you understand its features.
Independent Conversion:- It is an independent application to download and run for conversion of MBOX files. The app supports conversion of orphan MBOX files. You can consider the app to export MBOX files of any size without Thunderbird or any other applications.
Export Data in Bulk:- The app exports data in bunch. You can choose single MBOX file or multiple MBOX files to export data quickly. The app can export as many MBOX files as you desire.
Restore the Original Data:- During conversion, the tool restores the original properties of MBOX files. All emails with their attachments can export without losing single properties.
Easy to Run:- It is a user-friendly application with an interactive GUI. The app doesn't require any special training session to operate. You can handle it singlehandedly even if you are a novice.
Unlimited Conversion Support:- The licensed version of this application is valid for unlimited duration. Hence, it offers unlimited conversion of MBOX files to HTML. It is an incredible feature of the app.
Suitable for Everyone:- The tool is free from bugs. It is safe to use on your system. It doesn't interrupt the speed of system. Without admin support, you can install and configure the app. Hence, it is a suitable choice for individuals and companies.
Also Read:- Open Thunderbird mailbox in Browser
Final Words
Several users demand conversion of MBOX files to web browsers.  For this, you can choose a short and reliable way and it is a professional application. The abovementioned application is affordable and reliable alternative to manual conversion solutions.