Yes, it is possible to regain and access orphaned OST mailbox data into new system. But users must have correct knowledge for doing so.
Microsoft Outlook is a widely used program in organizations to communicate with each other. It stores your data safely in two files i.e. OST & PST. Sometimes, due to many reasons, users won't be able to connect to Exchange Server and because of this OST file becomes orphaned. Thus, users have to face many error messages.
In this technical guide, we will know how OST files become orphaned and how one can access orphaned OST mailbox data to another system.
What makes OST file orphaned or inaccessible?
There are varied reasons that make OST file orphaned/inaccessible. Let us check out the main reasons here:
Improper termination of MS Outlook program
Bad sectors in the hard drive
Sudden power failure
Synchronization issues due to slow internet connection
Oversizing of OST file
Problematic add-ins
Now, let us talk about the solution to make OST file accessible or gain access to it.
How to regain or access orphaned OST file into new machine?
One can easily regain and access orphaned Offline mailbox data. For this, multiple ways are available. Users can easily rebuild OST file and access its data in case the OST file is inaccessible.
The steps for recreating OST file in Outlook are as follows;
First, start the Outlook program
Go to the File menu and pick the Info option. Then, choose Account Settings.
Under Account Settings, choose the Email tab and then pick Microsoft Exchange. This will show Change email account.
Now, go to More settings.
From MS Exchange window, choose the 'Advanced' option.
Click on Offline folder file settings.
From the File field, fill the location of OST file.
Hit the OK button. The system defines the name of OST file as Outlook.ost file. If a file with the same name already exists in the system, it will prompt for the new file name.
Hit Ok and then press the Finish button.
This will automatically create a new OST file.
Apart from this, users can delete the inaccessible/corrupt OST file and recreate a new OST file with the given steps:
Exit Microsoft Outlook
From Control Panel, choose the Mail option.
In the Mail setup dialog box, click on Email accounts.
In Account Settings, go to the Data File tab and select Exchange account.
Hit Open file location.
Delete the corrupt/damaged OST file
When you start MS Outlook, you will find a new OST file at the default location is created automatically.
Apart from this, users can change OST file path string value and access it on new system.
Change OST file path string value
By using the Force OST Registry key, one can change the location of OST file.
Initially, press Win + R key and open Run dialog box.
Open the registry editor by pressing Enter key
Go to Outlook key as per its version.
Right-click on the control panel and choose New. Then, string value.
Now, provide a name of the string value as ForceOSTPath and hit Modify.
Here, paste the location of OST file and hit OK.
Challenges come across while using manual techniques
Before you use the above methods, you must know the common challenges faced by users with this method:
Without proper technical skills, users can't understand these methods.
High risk of data misplacement with the manual tricks.
Large OST files may show errors while importing them.
Best Method to Regain or access Orphaned OST file to Another system
To come out of the limitations of manual method, users can opt for automated program named Softaken Exchange Outlook OST to PST Converter. This is a trusted solution to transfer all emails from an orphaned OST file to a new PST file so that users can open this file on their new system. With the help of this software, all data from orphaned OST file such as emails, notes, contacts, calendars, etc. are safely moved to PST file format. With the friendly layout of this utility, every non-tech user finds it simple to operate.
Steps Move OST TO New System:
Buy and properly install this program on your Windows system.
Then, load the necessary OST files from which you want to recover data.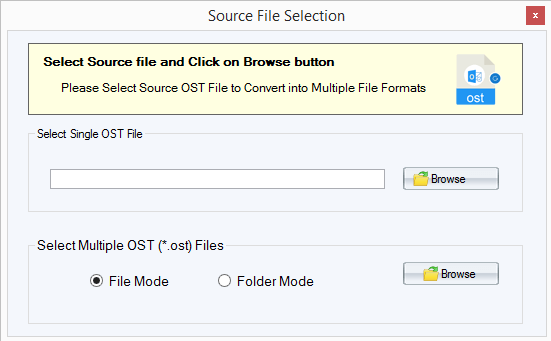 After full scanning, check OST file items on the software panel in preview pane.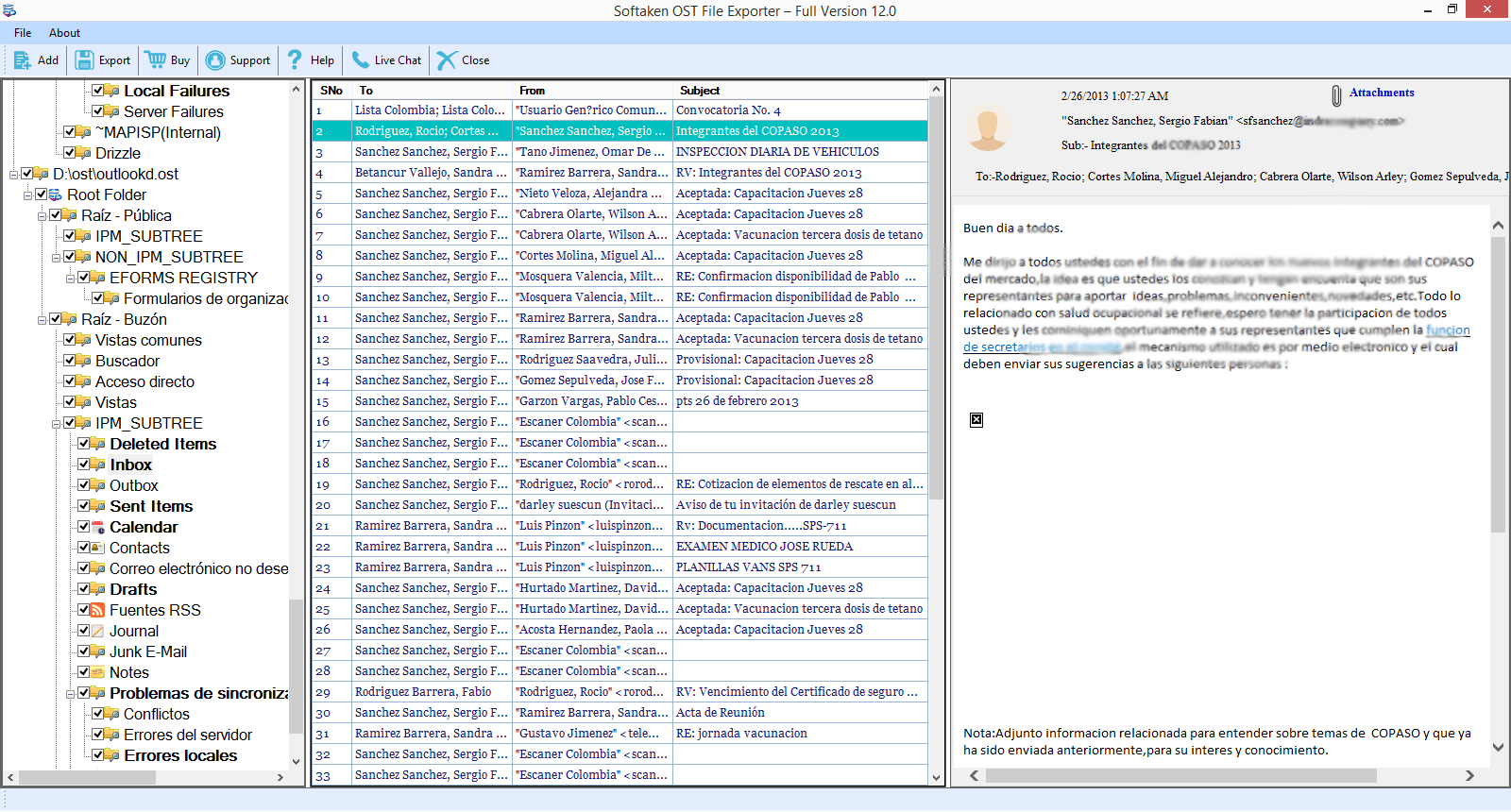 In the appeared screen, pick 'Convert to PST' option.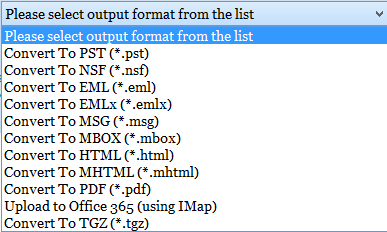 Then, assign the path of your system to save PST file.

In the end, hit the 'Export' button to commence the conversion.
Now, you can read this resultant PST file in any Outlook profile on another system.
Conclusion
Due to various reasons, users need to access orphaned Outlook offline file on their new system. Thus, through this post, we have explained the possible ways for accessing orphaned OST file items. If you find the manual process tough then we suggest you to use third-party software to get instant & safe results. After processing the conversion, users can access the output PST file on any system.