Several email management applications have been launched so far. Many of them are working, and many have discontinued. Several email management tools are in line up to launch. However, there are a few applications that have marked their presence by upgrading features and improving users' experience. MS Outlook and MS Exchange Server are popular platforms for email file management.
However, MS Outlook is more popular than MS Exchange Server. If you want to drop your Exchange Server files to MS Outlook, you have two options options. One is manual conversion, and the other is a third-party solution.
Microsoft has two solutions to export mailbox data such as Exchange Management Shell (PowerShell Commands) and Exchange Admin Center. There is another security solution you might like because of its fast conversion support. It is the Softaken Exchange Server to Outlook Migration tool to import exchange .edb files to Outlook .pst.
Although the two manual solutions are free to use but have some limitations. These solutions seem ineffective if your system has no Exchange Server. In this situation, EDB files become orphan or offline. Then, there is no direct solution than using an Exchange EDB Mailbox Extractor like Softaken EDB Mailbox Migration application.
So, the following article discusses free and third-party solutions to import data from exchange .edb files to Outlook .pst in no time.
Professional Application to Extract EDB to Transfer to PST
Yes, the total time for setting up the tool for conversion is around 5 minutes. You will get optimum control over the conversion results. It reduces the data loss risk and makes the conversion process hassle-free. Download Softaken Exchange To Outlook Exporter Free has several positive factors that encourage users to consider it as the best alternative for EDB2PST conversion.
EDB files cannot open on any other platforms except MS Exchange Server. Users cannot open the file directly on MS Outlook. Therefore, conversion of EDB files to PST is the only solution.
Advantages of the Softaken EDB2PST Exporter
It makes the conversion steps easy for which users don't need technical skills. The Softaken utility requires four primary steps to export selective EDB files to PST. It demands only basic technical skills. It is easy to take the step from installation to configuration independently.
It is an independent conversion utility. It means it doesn't demand MS Exchange and MS Outlook installation for conversion. The exports EDB files in the absence of the Exchange Server.
The app is an all-in-one choice for conversion because it supports multiple platforms. Users can choose the app to scan and export EDB to PST, PDF, EML, and MSG. The multiple conversion features make it a powerful professional application for users. However, users can select one conversion format at a time.
The app is compatible with available MS Exchange versions such as 2019, 2016, 2013, 2010, 2007, 2003, 2000, STM, and PUB. It is also compatible with MS Outlook versions 2019, 2016, 2013, and its other previous versions.
The app has the added advantage of generating a preview of the selected EDB file. The preview pane automatically displays the items an EDB file contains. It displays the folders, and each item of these folders in a tree format. The preview pane displays the item body, property, recipient, and attachments in detail. Hence, it works as an EDB viewer.
The tool extract EDB with all its emails, folders, and properties intact. There is no modification in the file structure and appearance. The utility restores all email properties, contact databases, and other folders.
It is a lightweight utility to install in your system for conversion. The app uploading needs a few minutes and consumes a few MB of storage on your drive.
Steps to Export Exchange EDB to Outlook PST
Download and launch the app on your system
Add the EDB file that you want to convert to PST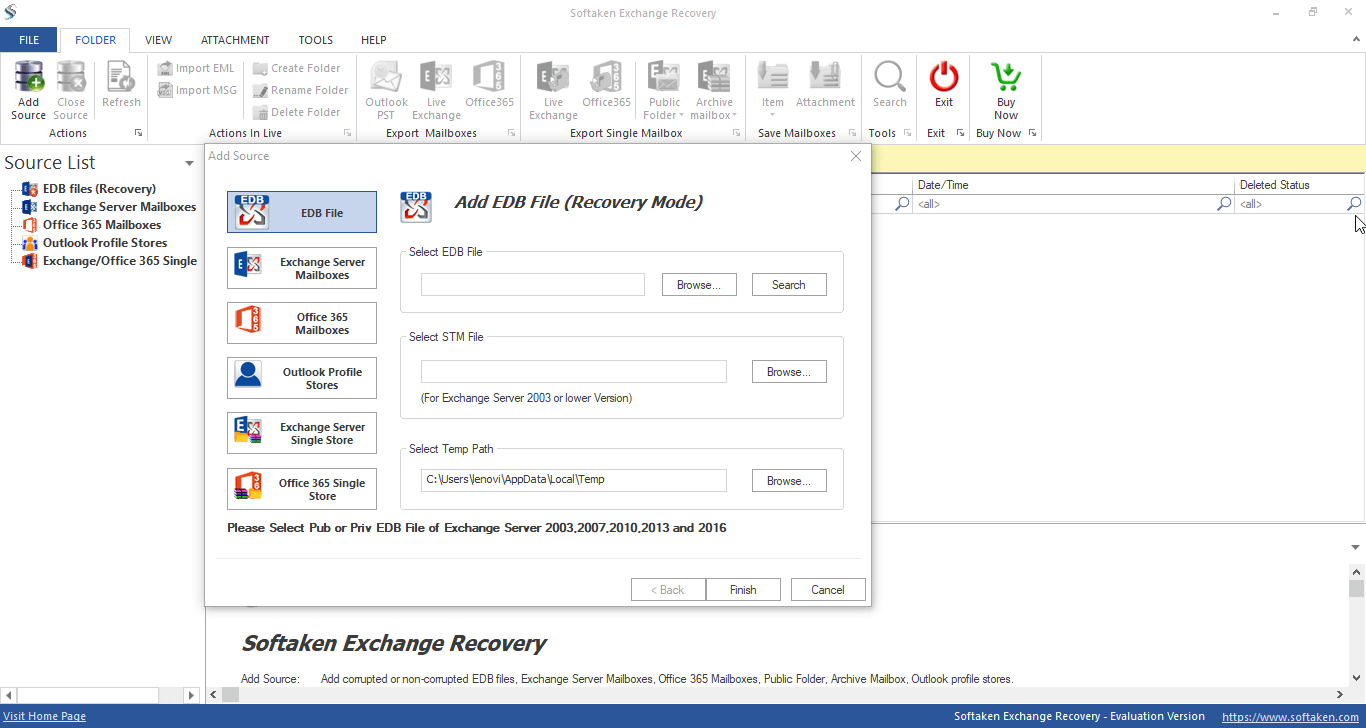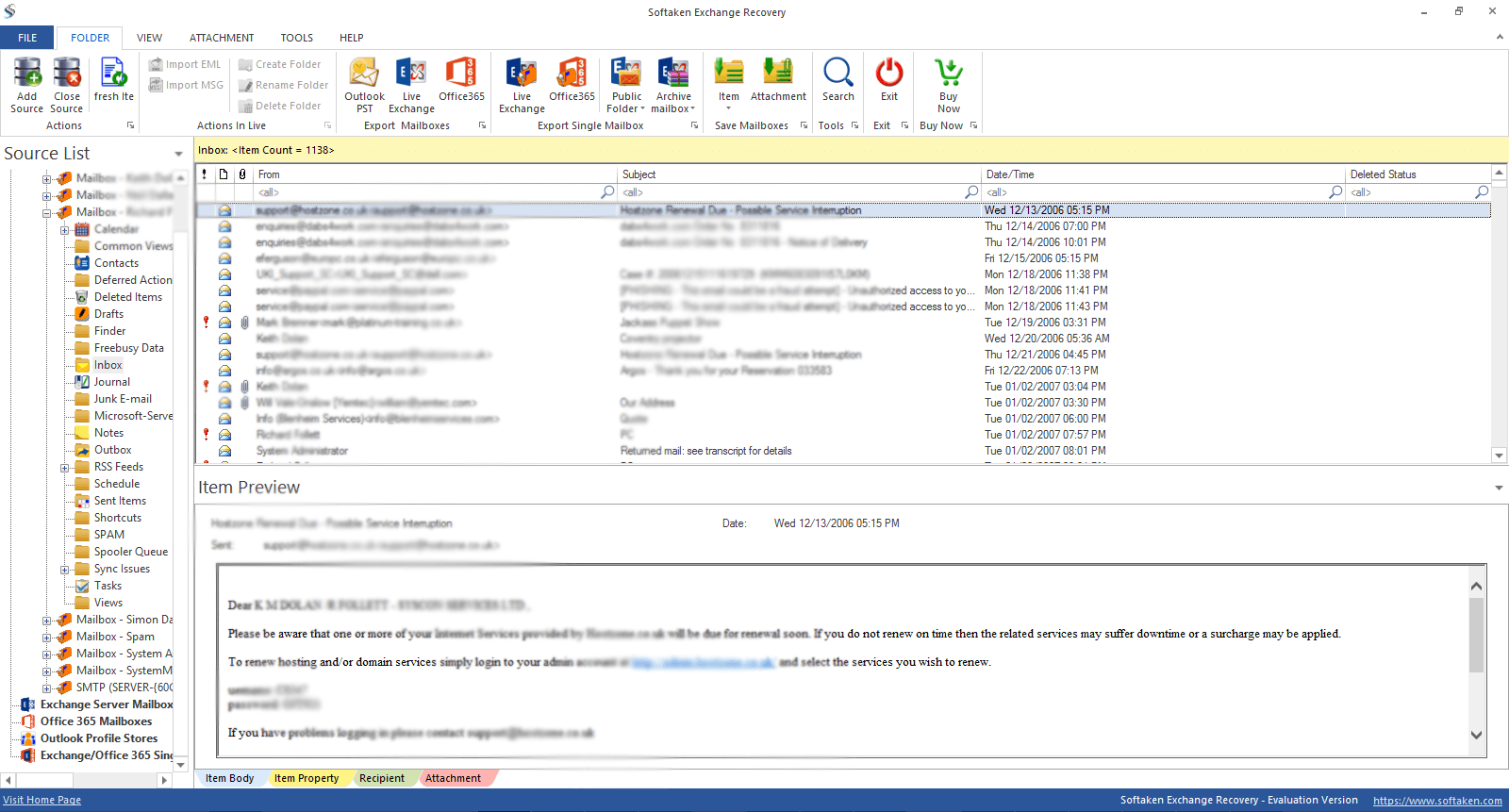 Choose PST as your export format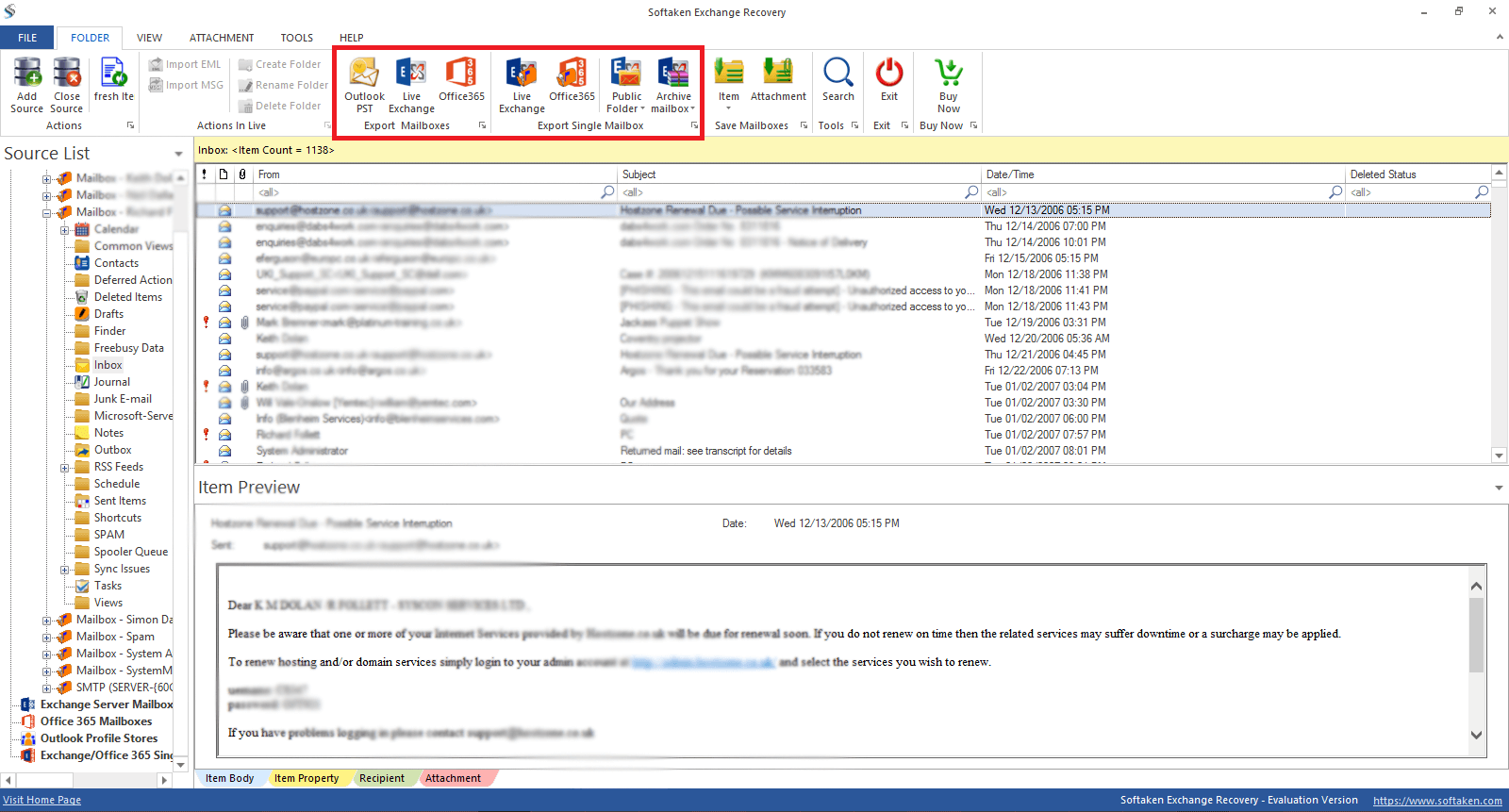 Save the output and start the Convert Now button
Free Ways to Extract EDB Mailboxes to PST Using Exchange Management Shell
When we talk about choosing a free solution to export Exchange EDB files to Outlook PST, users usually like to go with the Exchange Management Shell or the second Exchange Admin Center. The third solution is PowerShell Commands.
Important Note: There is one necessary thing to notice with these manual steps is that they are ineffective if the EDB file is orphaned. Make sure your Exchange Server account is active. It is how you can proceed with the conversion.
Taking Conversion by Exporting EDB to PST Using Exchange Management Shell
The EMS conversion solution is helpful when you use the PowerShell cmdlets. The method works when you meet some criteria.
The initial step is to assign a Mailbox Import Export role as it allows the administrator to start the conversion process. Create a folder that permits you to save the exported data in PST file format. It also requires you to create a shared network folder for exporting data.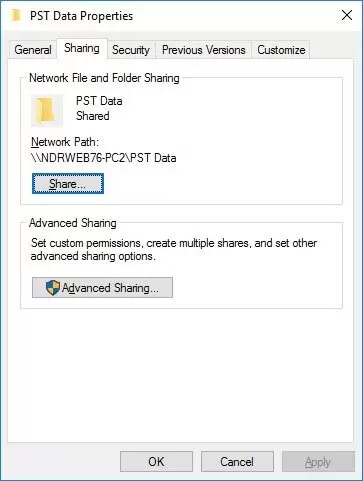 Step 1: To Assign Mailbox Import Export Role to the User
1. Open EMS and activate the command-
New-ManagementRoleAssignment –Role "Mailbox Import Export" –User TestUser
Open the "TestUser" as the Mailbox Import Export role.
Creating a Network Shared Folder
1. Go to the C drive and create a new PSTExport folder.
2. Right-Click the same folder and take the cursor to the property option
3. Access the Sharing option and then hit Advanced Sharing.
4. Access the Share this folder checkbox and then hit Permissions
5. From the Groups, add the Exchange Trusted Subsystem group and get access to the Change and Read permission.
6. Now, connect with a SYSTEM account with Full Control permissions and hit OK
It is how you are ready to transfer EDB files successfully to PST.
Step 2: Taking Help of Exchange Admin Center
There is one more effective way to transfer/backup exchange mailboxes EDB files to PST and it is EDB or Exchange Admin Center.
1. Access your Exchange Admin Center, then press recipients and mailboxes.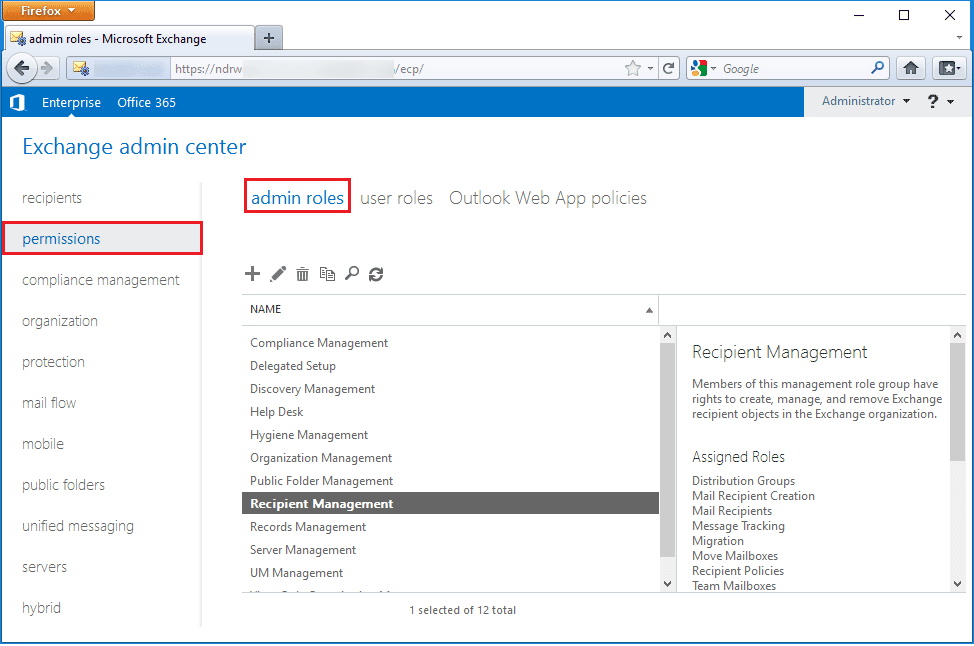 2. Choose the mailbox from which you want to extract items and press right to select the Export to a PST option.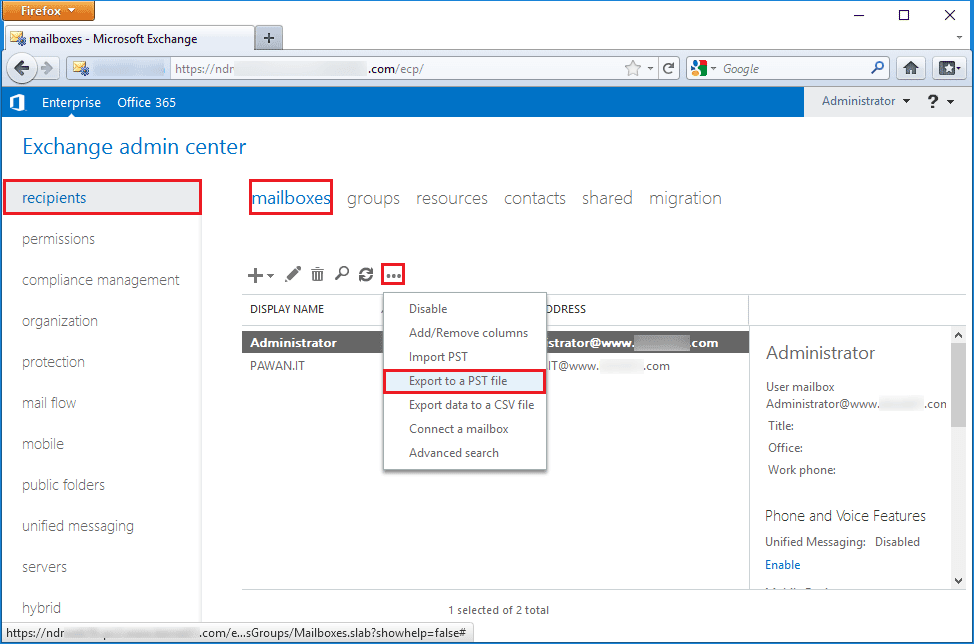 3. Locate the mailbox from which you want to extract items
4. Select the output path to save the exported PST file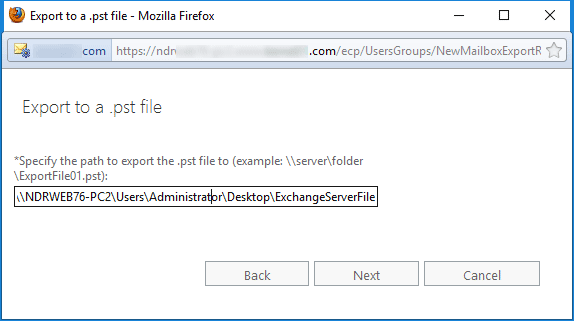 5. It provides you the feature to send an automatic reply to email once the conversion process ends.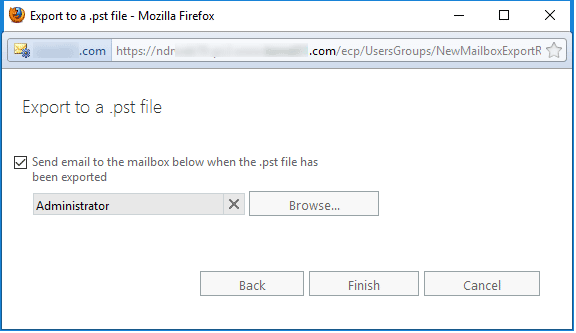 6. Press the "Finish" button to end the step.
Conclusion
Manual methods don't give assurance of complete data conversion. Therefore, a third-party tool is the best solution to export data with accuracy. Users are also attempt it's free trial pack to check it working process, and convert a few EDB files to PST without paying any fee.