Are you looking for a conversion of orphaned PST files to Hotmail? If yes, you have landed at the right blog. Orphaned PST files are inaccessible until you download and run MS Outlook. If you have dismissed your Outlook subscription for any reason, your PST files can become orphans. The article breaks down the simplest way to import PST files to Hotmail.
Why do users like to Import PST to Hotmail?
We have gathered reasons why users like to import PST files to Hotmail without Outlook. These reasons appear genuine. You can share your reasons for conversion in the comment box.
As we all know, Outlook restricts users from accessing its files on other platforms. In other words, you cannot access PST files on any desktop and cloud-based email clients directly. Orphaned PST files are usually inaccessible. Due to this reason, the conversion of PST emails to Hotmail will offer real-time access to your important emails.
Hotmail is a universally famous cloud application to keep track of your emails. It provides extraordinary features like sending huge files, one-click filtration, quick views, editing and replay, real-time document collaboration, etc. Unlike Gmail, Hotmail sticks to the traditional folders to organize and separate emails. You can access Hotmail emails on any device without the restriction of Operating Systems.
Hotmail offers personal folders to synchronize specific emails in the group. It can search specific emails easily and fast.
Hotmail provides easy connections to colleagues and friends through its social media chatting features.
Hotmail is nothing less than MS Outlook for security. It has a spam filtration feature to easily detect virus-infected and unwanted emails and stop them from getting into the inbox.
Conversion of PST to Hotmail without MS Outlook
Frankly speaking, there is no manual solution to export PST to Hotmail without MS Outlook. Almost all manual solutions need MS Outlook to facilitate a conversion. Several third-party applications are available to transfer PST to Hotmail. One of the most recommended applications is Softaken PST to Hotmail Converter to import .pst to Hotmail. The application exports orphaned and non-orphaned PST files to Hotmail quickly and accurately.
Below are some striking reasons why users like to choose the application
The Mail Importer program has an interactive interface. It doesn't demand technical proficiency to download and configure. The download process is easy. Before downloading, ensure that the app has a minimum memory of 512 MB and that the Hard Disk has 100 MB free space for software installation. Hence, it is a lightweight conversion utility.
The conversion process wraps up in four easy steps. Unlike manual conversion solutions that usually need several steps, the tool requires users to follow four major steps for conversion. Hence, anyone can run the app, even a novice. The tool requires basic technical skills to operate its functions.
The app is an all-in-one solution because it allows users to export Outlook and a range of email clients like Thunderbird, Entourage, WLM, etc. It has options to export EML, EMLX, MSG, MBOX, PST, OST, and NSF. If you have orphaned OST files, the tool can export OST to Hotmail, also.
Bulk data conversion is one of the primary features of the app. It allows users to export single, double, triple, and as many files as they desire in one go. It means users can export unlimited PST files to Hotmail. The Browse feature of the app helps select folders holding PST files at once or permits selecting each PST file separately to convert them together.
The tool displays the number of files you have selected for conversion. It needs the username and password to connect with a particular Hotmail account.
Users can save the exported data to an existing folder of their Hotmail account or create a new folder to save data systematically. It automatically creates a log file and provides a link to the file. Ensure that your system is running smoothly and the internet connection has no interruption during the conversion process.
Note:- Export Emails from Hotmail to Windows Live Mail
Below are the steps to follow-
Download and configure the application on your system
 Choose "Select Personal Storage File (*PST)" file format and press Next
Filter files according to your choice; either select a folder having PST files or select multiple PST file (s) and then press Next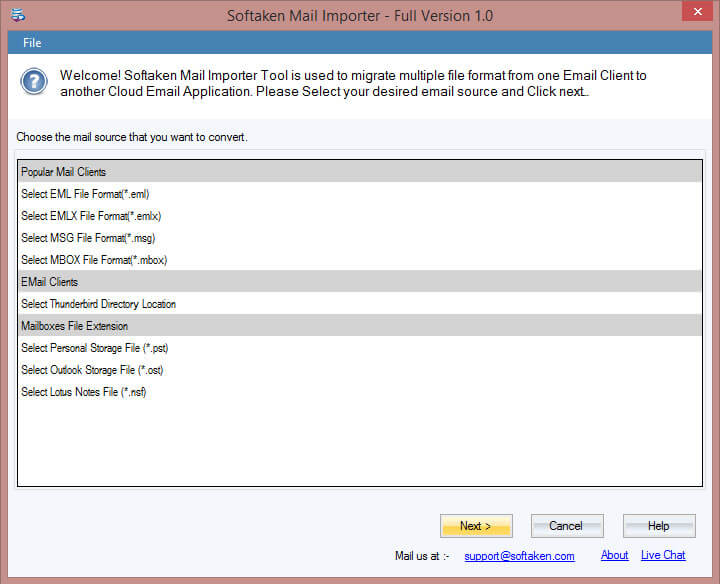 Choose the Export to Hotmail Account option and press Next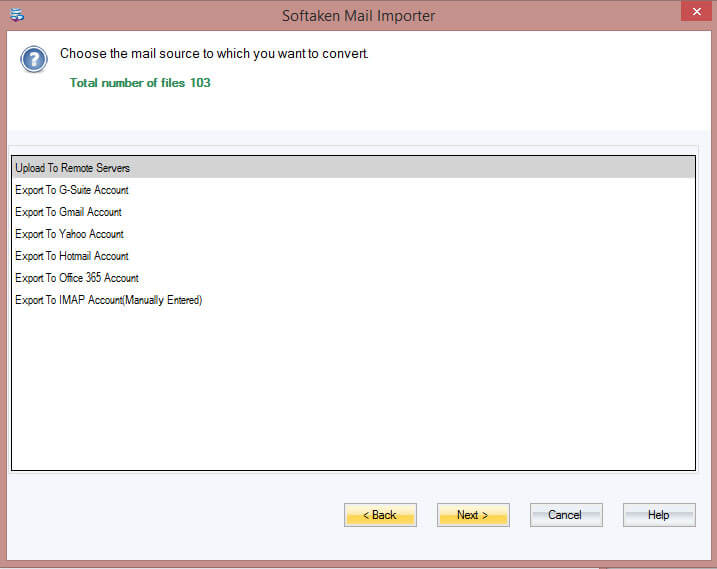 Please provide the correct username and password, and press the Authenticate User button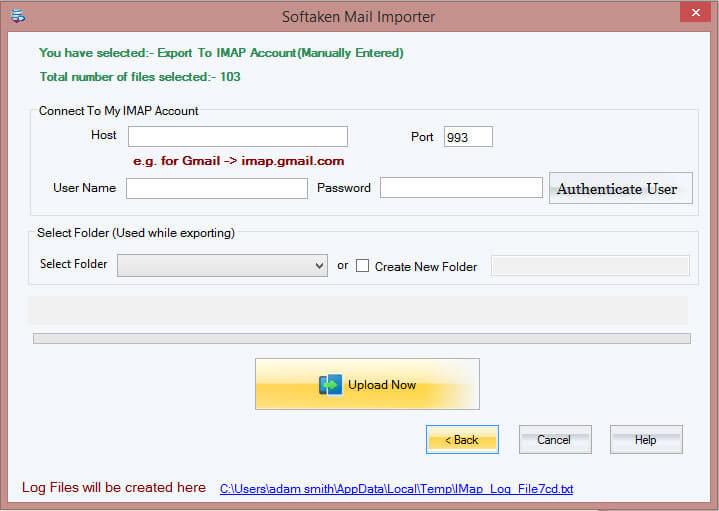 Select your Hotmail folder or create a new folder to save data
Press the "Upload Button" now to complete the process
Conclusion
Conversion from PST to Hotmail without Outlook is easy, fast, and secure when you choose a third-party application. Please don't confuse it with choices. Focus on getting a reliable and useful application for conversion.