PDF is one of the most common file formats used widely by institutes, banks, health care industries, and individuals. Adobe Acrobat creates PDF files. Nowadays, Android and iPhones support the conversion of Word to PDF and images to PDF.
Talking about the key benefits of PDFs
PDF files are compatible with Windows, Mac, Linux, Android, and iOS devices. It means users can access PDFs on any device of their choice without restrictions.
It is an incredible file format for sharing and collaborating because they are small in size, lightweight, and compatible with all devices. You can share PDF files via email, What's Up, and other messaging devices.
It is easy to customize a PDF file while you are making it. A PDF file can hold images, graphs, text, and tables. It gives you the scope to customize the design of a PDF file.
PDF saves data by pages. Users can scroll and open page after page to get a preview of the content.
It is easy to keep a copy of a PDF file on your system because they small size documents and take up less space on your hard drive.
PDF is one of the oldest file formats and is reliable because of a security password system. It is not easy to remove password of protected PDF files.
Why Do Banks Use PDF File Format?
Banks and many financial institutes use PDF file formats because they are highly compatible and flexible. PDF files can open on any device regardless of the operating system. It encourages the financial sector to use PDFs. Another reason is the protection of a PDF file. A PDF file is protected with a unique password. An owner-level protected PDF file is inaccessible to anyone until the owner provides the correct password.
What is a bank statement PDF file?
Banks often send statements to their consumers. It is an e-statement containing the records of transactions, withdrawals, and other details. These statements are in PDF file format and become inaccessible until you enter the right password because of a security password system. Users can open the bank statement by providing the last five digits of their registered mobile phone number and date of birth.
What is the best way to open the bank statement PDF file?
If you wonder about the best way to remove password from PDF bank statement, it is to use Adobe Acrobat or a professional PDF security remover. Stay away from using free online PDF security removal applications because they can steal your data. You cannot show your trust in such a website.
Adobe Acrobat is one of the best choices if you are a heavy user of PDF files because it requires a monthly or quarterly subscription. Another way is to use a professional offline PDF security removal tool.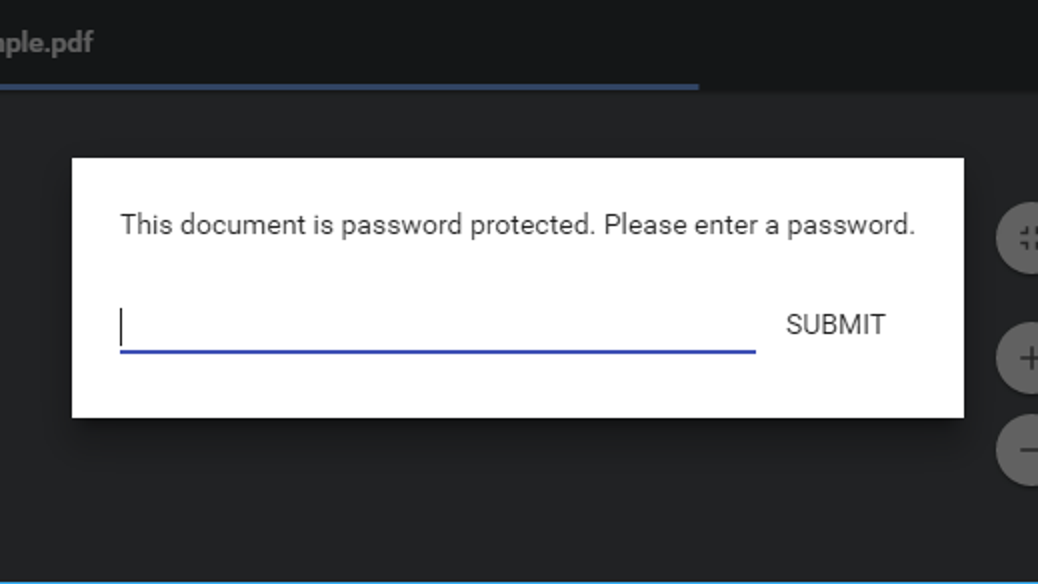 Softaken PDF Security Remover
You may encounter several PDF security removal tools while searching online. Softaken PDF Password Remover is one of the best utilities to use. Softaken is a leading name in providing conversion, unlock, and locking utilities for Windows users for years. PDF file security Remover Software is one of the best-selling applications. It supports multiple features to fulfill various types of PDF-related requirements.
Steps to Remove Password From PDF file
Download and install the PDF Champ Tool on your system/PC.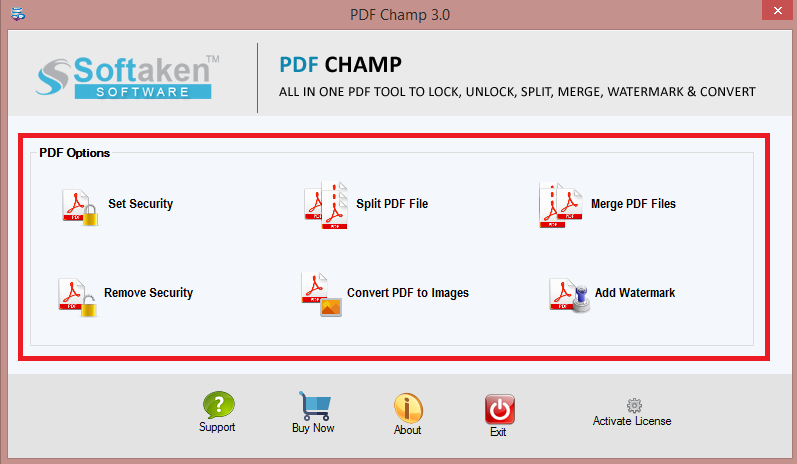 Then, select the Remove Security from the provided options.
Hit the browse tab to select the Pdf files for removing known password.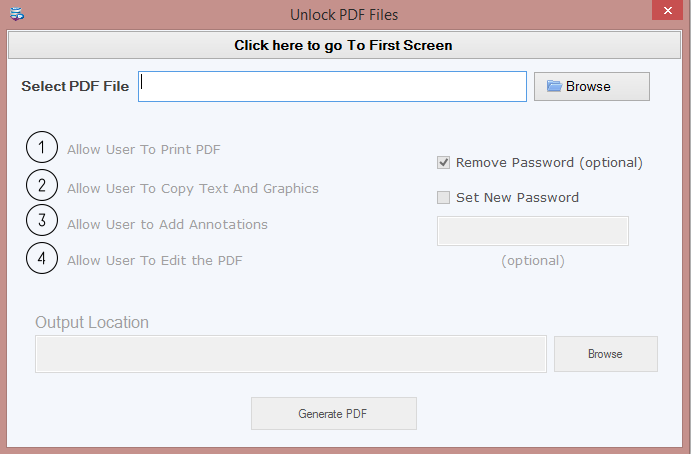 Choose destination path for resultant PDF files and select Remove Password options.
Click on the Generate PDF tab to start the removing process.
Below are the key Features of the Softaken PDF Security Remover Application
It is a Windows application that supports Windows 10, 8, 8.1, and below versions. The application is lightweight and requires only 100 MB of free space on your hard drive to upload.
The tool removes the security of a PDF file in four prime steps. Each step is easy to follow and requires no technical skills. Users with basic computer skills can operate the application.
It has an added advantage to reset the password of a PDF file as per your liking. After resetting the password of a PDF file, it saves the file to the desired location on your system.
The tool is applicable to other incredible PDF features. It supports splitting and merging PDF files. It has the feature to add watermarks and convert PDFs to images.
The license of the application is valid for an unlimited duration. Users can use the app to remove passwords of unlimited locked PDF files.
Conclusion
Removing password from a PDF file that contains finance-related information from an unreliable source can lead to data theft or loss. Therefore, the best way is to use a professional solution like Softaken PDF Password Remover, that unlock password protected PDF files simply without any modification in your original data structure.