Have you ever tried to print PDF files that you have downloaded online or receive from emails? These files may or may not allow you to print data. Do you know why?, It is all because these files might have printing restriction. It has permission password restriction that can prevent to copy, print, and edit PDFs.
There could be several reasons why you cannot print PDF files. It could be that the data is sensitive. It may be against the compliance of your company and your personal reason. The reasons can vary.
About PDF Files Permission Password
What do you know about permission password or owner password? You can lock PDF files in two ways. Locking for user password and locking for permission password are two significant ways to prevent PDFs from unauthorized access. When you lock a PDF file with a permission password, you define various restrictions.
You prevent PDFs from printing. No one can access PDF files to print without knowing their passwords.
You cannot copy PDFs. You cannot copy a single paragraph or any component of a PDF file.
You cannot modify a PDF file if it has permission password restriction. It prevents you to add digital signatures, texts, tables, images, and annotations.
You cannot assemble PDF pages to create a new PDF document.
The locked PDF file prevents you to add comments.
You have no control over the permission password-protected PDF files.
PDF file format stands for Portable Document Format. It is the most common file format to use. A PDF file is useful because it allows you to archive data. You can share PDF files through email and chatting tools. These files are lightweight and easy to use.
Manual Unlock Method to Unlock Secure PDF For Printing
There are limited options to unlock secure +PDF files manually. One of the full-proof methods to unlock a PDF file is Adobe Acrobat. It allows you to unlock secure PDF for printing.  Adobe Acrobat Pro is a comprehensive tool by Adobe Inc. It lets you create, edit, convert and manage PDF files. It is a well-suitable program for businesses, schools, hospitals, and other institutions where PDF file format is generally in trend to archive and print. The monthly subscription of this application is costly for individuals.
Here Are the Steps to Follow to Unlock Secure PDF For Printing-
Access the target PDF file using Acrobat Pro DC
First, navigate to the File menu and then select Properties.
Hit the Security Method box and select No Security option from the drop-down menu.
In the next phase, enter the permission password and press OK.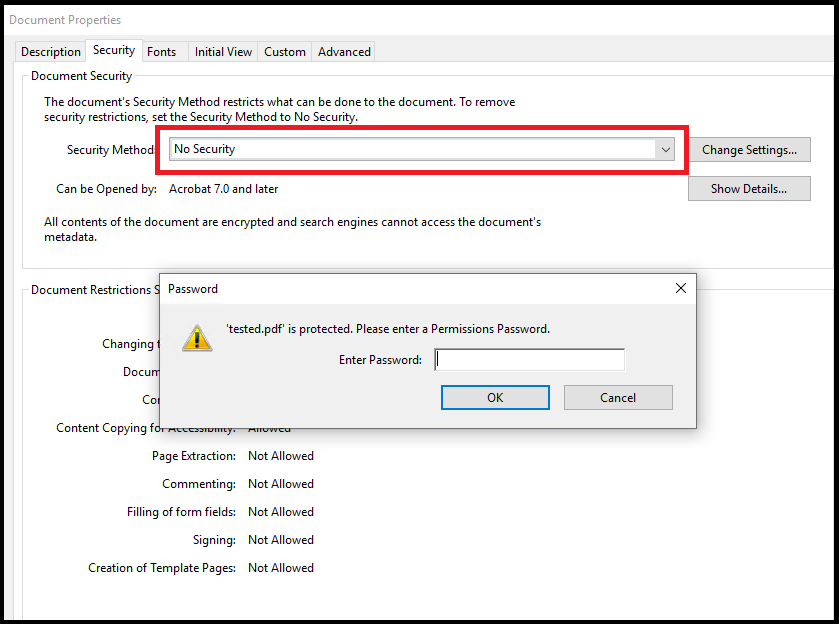 A message will appear, "Are you sure you want to remove PDF security?", press OK.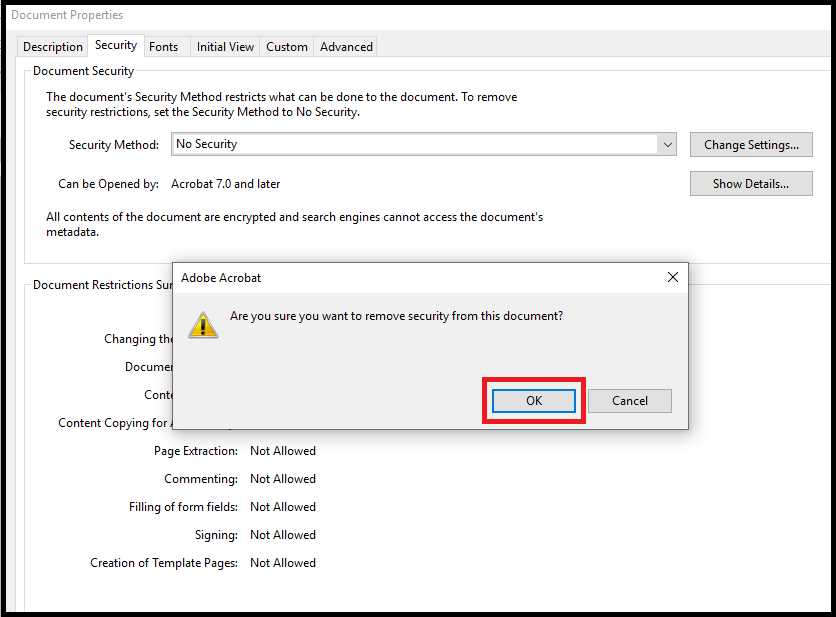 Using Google Chrome to Unlock Secure PDF Files for Printing
Do you know you can use Google Chrome to remove the printing restriction from PDF files? If you don't know, here are the steps to follow.
Access Google Chrome on your system and now open your Google Drive account.
Here, choose the New button flashing in the upper-left corner and select Upload File from the drop-down list.
Now, browse and locate the PDF files of your choice and press OK
Provide the password of the PDF file and hit "Submit".
Press Ctrl + P at the same time in Windows to copy the file.
Limitations of the Manual Method:
The above manuals methods have some disadvantages.
They cannot process batch unlocking and requires technical skills.
You may need technical assistance if you stuck.
The chances of data loss are higher here.
We don't suggest you using any free online tools to unlock a PDF file. These tools may send bugs to your files and steal your precious data. Do you want to take the risk?  Of course, you don't wish to lose quality of data. Therefore, the best practice is to use a third-party conversion program.
The Remarkable Alternative to Unlock a PDF File
You have various options to consider. However, we recommend you the application that has positive reviews and user-friendly interface.
Softaken PDF Unlock Tool to Print PDFs can be the best alternative. The solution removes the restriction within a few clicks. A novice can run the program without technical competency.
Here Are the Reasons Why Users Like the Application Over Other Options:-
The app removes restrictions from unlimited PDFs. Because its license validity is unlimited. Hence, it is an affordable alternative to Adobe Acrobat Pro.
The interface is self-expressive. Anyone without technical knowledge can operate the application.
The application is lightweight. It occupies a few MB of space on your system to unlock the desired PDF files.
It lets you reset the password of PDF files. It is an optional feature.
The utility is safe to download and run. It is 100% bug free and retains data quality.
It removes password of PDF files which password is known.
Also Read:- Remove Outlook PST Password
Steps to Run the Program On Your System
Download the application on your Windows system and save it to your desktop as a shortcut to access. Click on its icon to start it.
Among various options, select "Remove Security".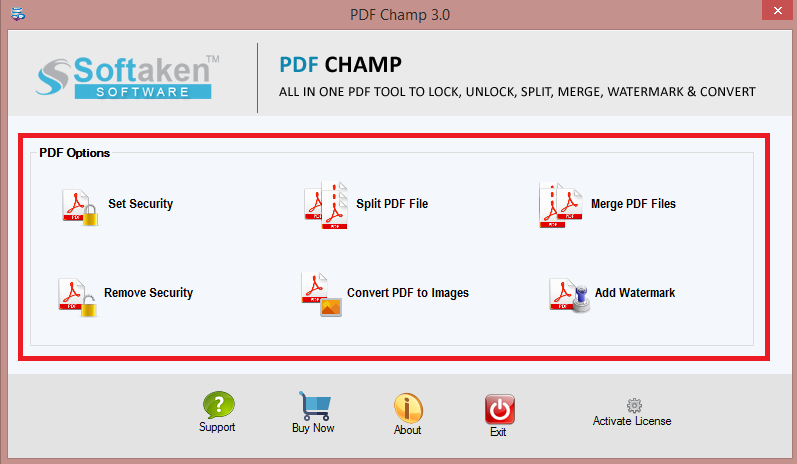 Now, press the "Browse" button to select a local PDF file from your saved documents.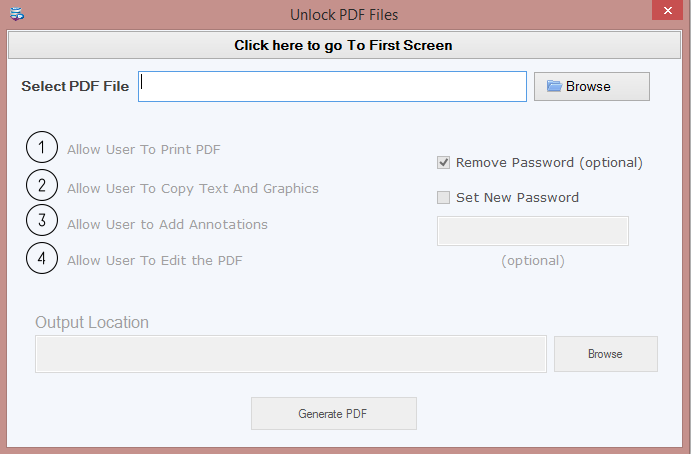 Check on the option "Remove" password. Next, press the "Browse" button to choose the output location in a local folder of your choice.
In the last step, press the "Generate PDF" tab to unlock the PDF file to print.
Conclusion
Overall, it is easy to Unlock Secure PDF For Printing. If you choose a third-party application. A PDF is inaccessible for printing, when it has a permission password. Always, choose a safe alternative than a free option.