Easy Steps to Convert from Thunderbird to EML Messages
Mozilla Thunderbird is a free open source globally used by Windows, Mac OSX and Linux users. The app gives permission to configure with multiple other email clients by using IMAP & POP3 servers. Thunderbird stores mails and messages in MBOX file format by default. Users who wish to open Thunderbird data in EML file format can choose manual conversion or migration through a third app. EML is a versatile file extension supporting Apple Mail, WLM and multiple other email clients across MAC, Windows or Linux OS.
---
Manual Methods
There are two methods to proceed for the task.
Export Thunderbird to EML using "Save As" or "Save Selected Message" feature
This is the easiest manual method to export MBOX to EML. There is no other software required to save Thunderbird emails to EML.
---
Thunderbird "Save As" feature
Select the targeted emails (press Ctrl+A to select entire messages of the current folder) that you would like to export and click right on email messages that you want to export, choose 'Save As" option from the list.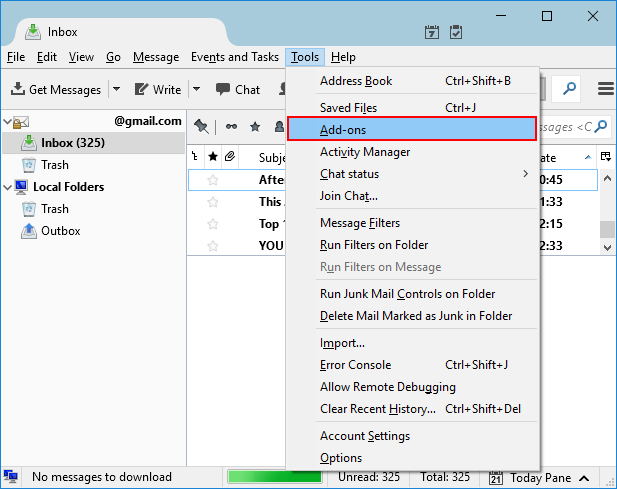 Now choose the desired output locaton in the system to save the newly built EML file.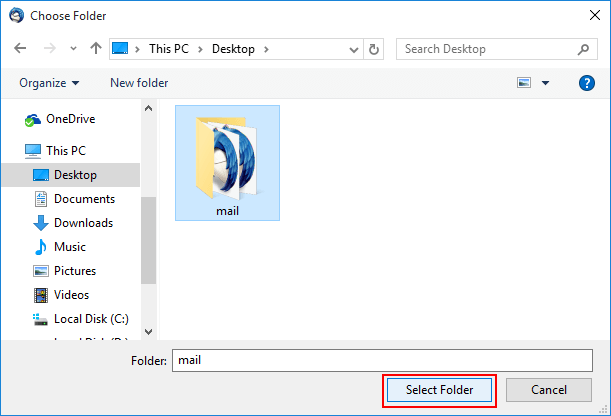 ---
Using "Save Selected Message" Feature
Select the required mails that you want to export and right click on selected mails, choose option "Save Selected Messages" and then choose the file format.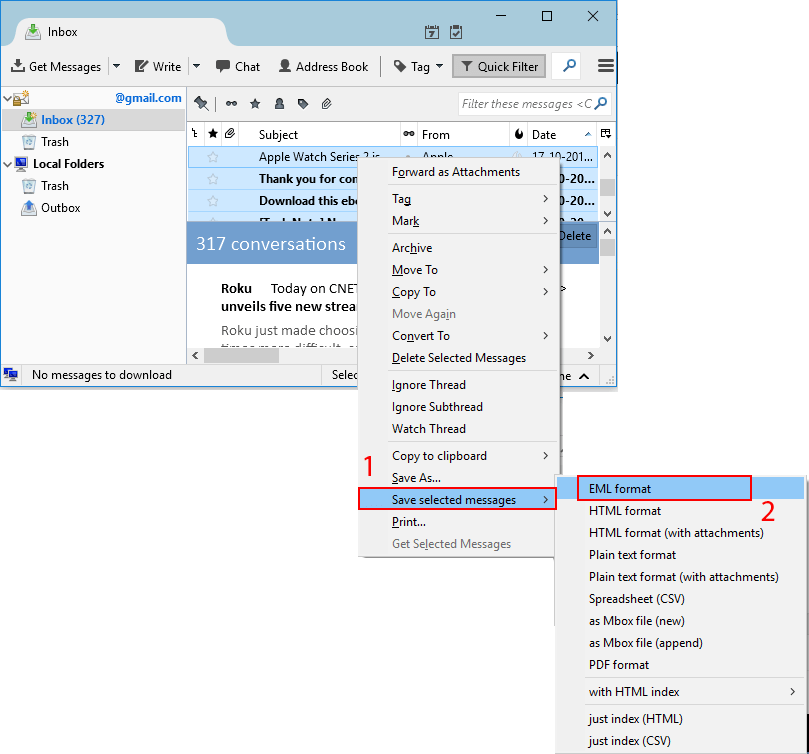 Now select the desirable output location in system.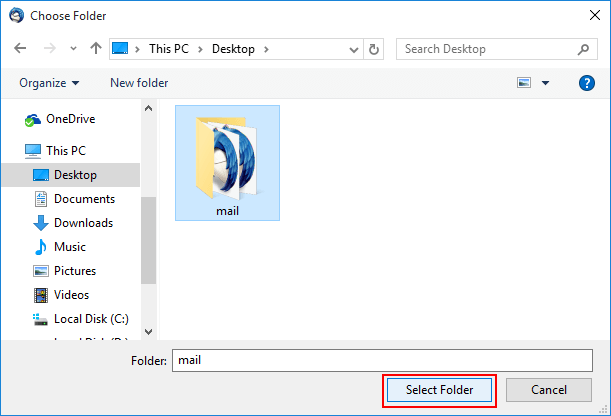 ---
Export Thunderbird to EML Using Free ImportExporttools Add-on
Mozilla Thunderbird provides a free ImportExporttools that allows you to perform conversion.
Firstly install the free add-on in your system:
Open the Thunderbird app, move cursor to the Tools menu and from the drop-down menu select "Add-On"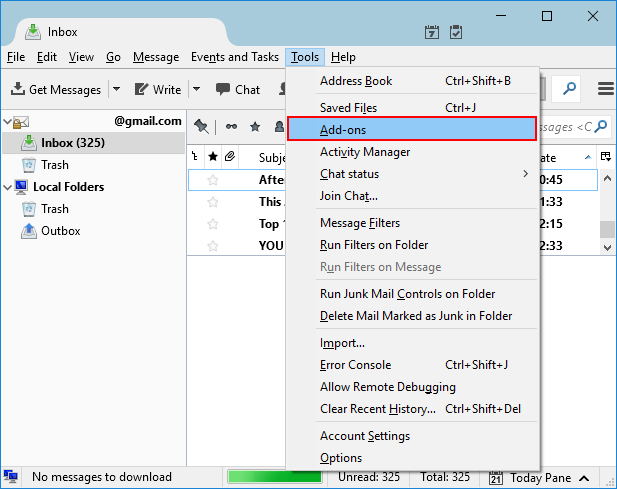 Choose "Install Add-on from file" from the setting icon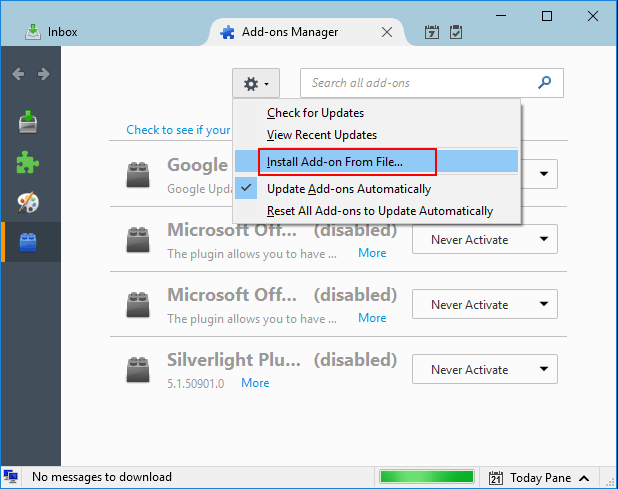 From the download location, select "importexporttools-3.2.4.1-sm+tb.xpi" and then "Open" tab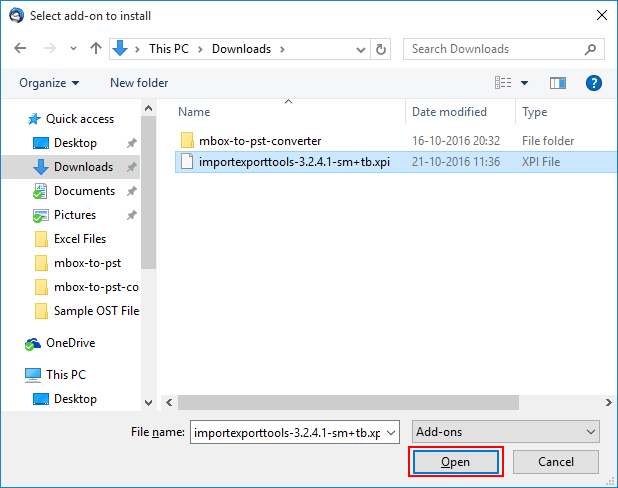 Press the tab "Install Now"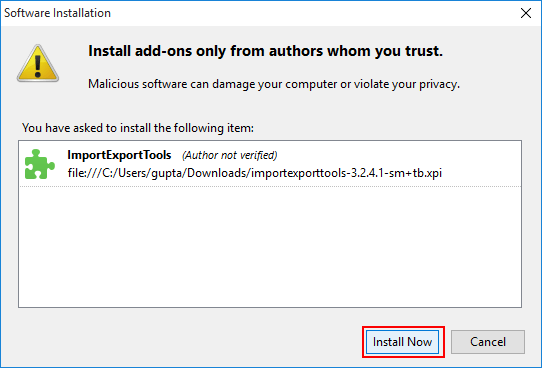 Finally hit "Restart Now" tab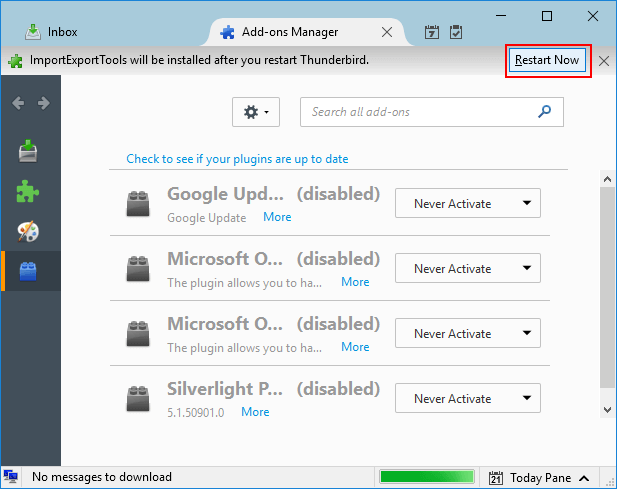 ---
Using Thunderbird ImportExporttools
Open your Thunderbird app, select Folder you wish to export and then right click on the following folder, select ImportExportTools , next choose "Export all Messages in the folder" and then EML format.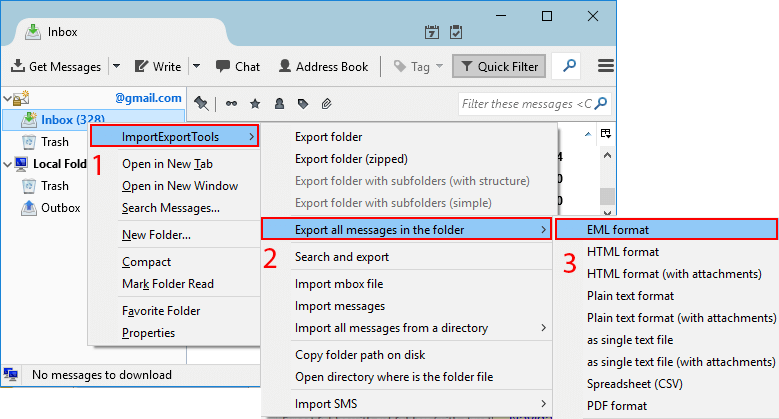 Now choose the desired folder to save the output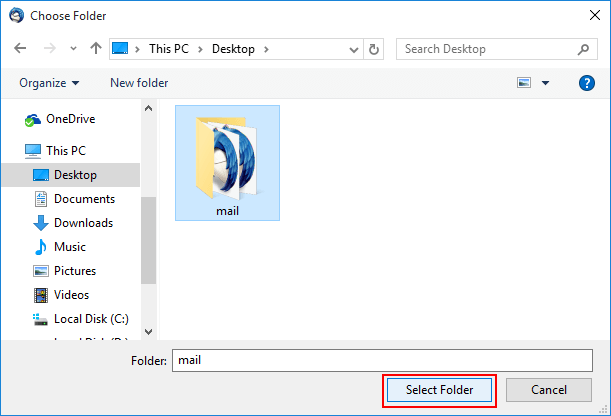 Note: you can use Search and Export option in ImportExportTools to locate and transfer the required file.
If you want bulk migration assistance, you can use MBOX to EML Converter. The third app is capable in exporting multiple MBOX files to EML at once. It saves your time and provides you with accurate conversion results.