Trick to export emails from Office 365 to Outlook 2019
Exporting data from cloud-based services such as MS Office 365 to Outlook is not a child's play task. It needs proper attention and a reliable solution to complete the export. Office 365 and MS Outlook both are well-known email clients across the globe. Due to the insecurity of database or moving to desktop-based clients arise need for users to export Office 365 emails to MS Outlook 2019, 2016, 2013, 2007, etc. With this post, we are explaining a simple trick to complete the export in a few minutes.
Prime reasons to export emails from Office 365 to Microsoft Outlook
There could be plenty of reasons to export Office 365 emails to MS Outlook but the primary reasons are –
Backup – Cloud-based applications are convenient to store emails and other data online to access the data anytime but it has demerits also like data loss possibilities are high in cloud platforms due to hacking, viruses, etc. Therefore, to save your crucial data, taking backup of Office 365 emails is the best option.
Archiving – Cloud applications allow less storage space as these come with subscription packages. If you are facing storage issues, you need to upgrade your subscription or delete some items to get more free space. At that point of time, Archiving is the best practice.
Manual technique to export Office 365 emails to Outlook
Before you proceed ahead, make sure your system meets some requirements –
Should have 32/64-bit versions of Windows
Microsoft .net framework 4.5 should be installed
Internet Explorer 8 and later versions should be present in the system
Steps
Login to Office 365 account
Go to the Admin center and click on Exchange
Go to Permissions – Admin Roles and select Discovery Management
Click on Add Mailbox Import Export role under Discovery Management
Go back to Admin center, click on Compliance Management and opt for in-place eDiscovery and hold.
Click on "+" sign and create a new search query by providing name and description of the search query and click Next
Under Mailboxes, opt for the options as per your requirements. Click Next.
Under search query, give details for searching items and click Next
Now In-Place Hold settings, you can perform in-place hold of search items
Finally, move to Compliance management and hit the arrow button to export Office 365 emails. It will download the PST Export Tool to export the mailboxes.
To save the exported PST file, browse the location in eDiscovery PST Export Tool
Click start to begin the process
Here you can access PST file by adding it to an existing profile in MS Outlook
Demerits of manual approach
The manual method is a complicated task
It becomes tedious and confusing for non-technical users
It demands proper knowledge to perform the migration
An alternate approach to export Office 365 emails to MS Outlook
As we discussed drawbacks of the manual solution so it becomes tough for a non-technical person to perform such a complicated task. Therefore, it is advised to pick third-party tool such as Softaken Office 365 to Outlook Exporter. The application exports the database swiftly and needs no technical expertise to operate it.
The process of exporting emails from Office 365 to Outlook with the software is as follows –
Run the software and enter credentials of Office 365 account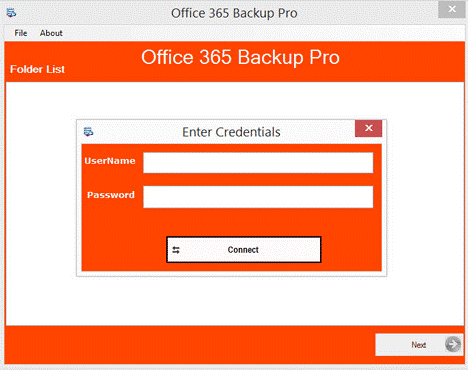 This will connect with Office 365 account. View all items and specify a folder or all folder to export.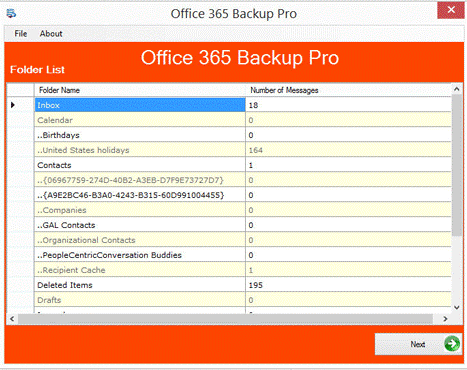 Select PST in Export Options
Go to the Browse button and add a location to save the exported database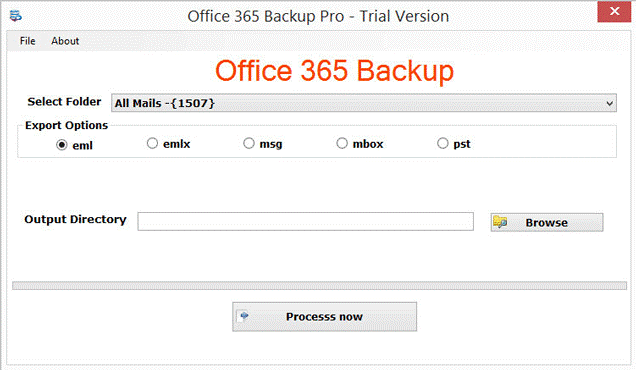 Finally, hit the Process Now button
The Verge
In this post, we have discussed solutions to export Office 365 emails to Outlook. You can find a manual as well as a professional solution. If you find the manual approach tough so you can simply move to the software solution which is quick, reliable, and easy to operate. You can check the application with a demo version and in case of any troubles, freely connect to our support team.