Migrate Office 365 to Windows Live Mail whole data in few clicks
Migrating from Office 365 to Windows Live Mail is in demand, either for data backup or archive. Sometimes, users were not able to access their cloud database just of failure of internet connection, virus attacks, software and hardware failure, etc. If you are in the queue who are looking for an effective solution to migrate Office 365 to WLM then follow this write-up that describes the reasons and solutions to your problem. Before this, let us get some tips about Office 365 and Windows Live Mail.
Office 365
Office 365 is a cloud-based application by which users can access their database online with smooth internet connectivity. It is a paid application which consists entire suite of Microsoft Office including MS Office, Excel, PowerPoint, etc.
Windows Live Mail
Windows Live Mail is a free email program provided by Microsoft. It is the successive edition of Windows Mail which succeeded OE on Windows XP. It is supportive to Windows 7 and later editions. It supports multiple advanced features and stores all data in .eml format.
Reasons to migrate O365 to Windows Live Mail
There are several reasons that demand the export of O365 emails to WLM. Here are some of the main reasons –
Users sometimes are not capable to use cloud data because of lost internet connection.
Many times, Office 365 accounts are attacked by ransomware. At that time, users need to pay a high amount to get their valuable data.
Windows Live Mail is a free email client provided by Microsoft by which users can access cloud data on desktop-based clients.
Observing the trouble faced by Office 365 users, we have come here with a solution to migrate Office 365 to WLM. Softaken Office 365 to Windows Live Mail Migration Tool is an effective solution to access O365 emails in WLM client. The application migrates the database as per user desires and is compatible with all Windows operating systems like Windows XP, Vista, 7, 8, 10, etc.
Migration procedure of Office 365 to WLM Tool
The application has a simplified interface that is simple to understand by every user. Know the complete working procedure of the utility –
Download and Launch the application:- The first step is to download the software. Install and launch the application successfully on your Windows machine.
Login to Office 365:- Once you run the software; it will ask for Office 365 login credentials. Here, users are required to provide correct username and password of their account.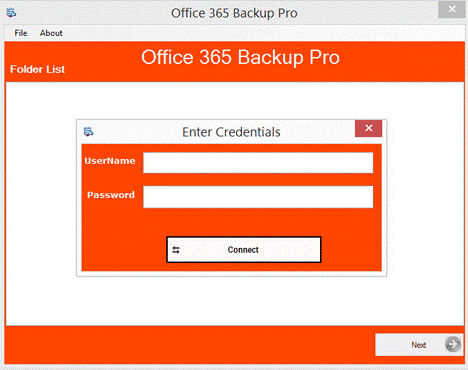 Preview complete mailbox items:- The application will provide complete broadcasting of Office 365 mailbox items with all folders.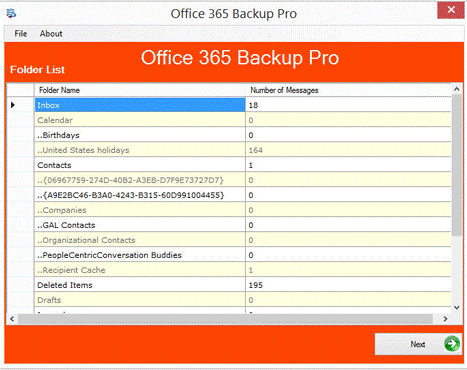 Select folders and export options:- Select a folder or complete folders as per your choice whom you want to export in Windows Live Mail. Also, select an Export Option. Choose EML as you want to export O365 emails to WLM.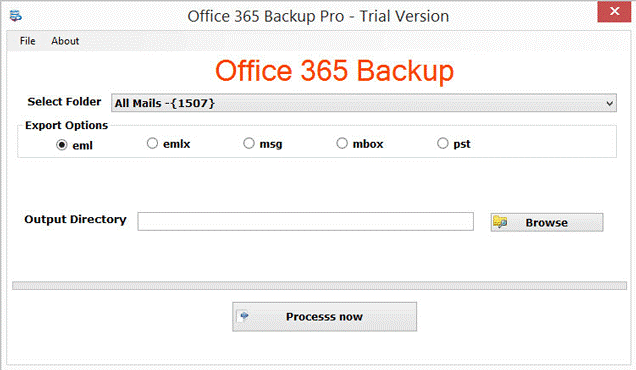 Selection of Output directory:- Go to the Browse button and select an output destination to save the exported database. This can be any location of your choice. Finally, place the mouse pointer to Process Now option to actually start the export process.
Wrapping Up
With this post, users can easily migrate O365 to Windows Live Mail without losing their database. The application is simple to use without any technical knowledge. Users can take a free trial to know the working procedure of the tool before applying for the licensed edition.