How to Access Roundcube Emails to Outlook Application? – Instant Solution
Are you a Roundcube application user and want to access your emails in Outlook? If yes, then no need to go here and there. With this article, we are providing a solution to the users to export emails from Roundcube to PST format.
Most of the users are switching to Microsoft Outlook from Roundcube because of the advanced features and functionalities provided by Outlook. When it comes to performance and managing emails, Outlook is surely the winner. Outlook has strong security features and data management facilities. Now, the major challenge comes in front of users is to find a reliable way to sync Roundcube messages into Outlook client. Lets us discuss the solution completely with this article.
Do you know?
In Roundcube webmail application, one can download emails in EML format but to move these emails into Outlook, the users need to convert these emails into PST format as PST format is being utilized by MS Outlook.
How to convert to Outlook from Roundcube?
The first step the users have to perform is to export emails from Roundcube application and save them to EML format.
Step 1. Export Roundcube emails to EML format
Log in to Roundcube
Select the emails whom you want to export into PST format
After selecting desired emails, click on More option and select download (.eml) option
Choose the destination location to save EML file otherwise, you will find EML files in the downloads folder in your system.

Step 2. Convert EML files into Outlook PST format
Now, you need to convert the exported files into PST format. For this, the manual selection could be risky and time-consuming for the users. Drag and drop method will only work for single EML files at a time.
How to convert multiple EML files in Outlook?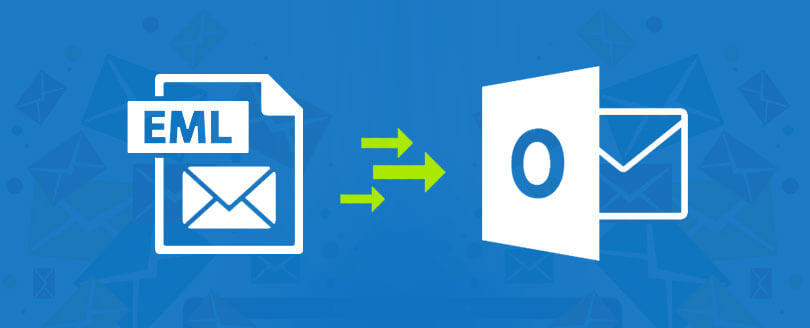 To convert multiple EML files to Outlook, use EML to PST Converter by Softaken. With this software, the users can simply and quickly convert Roundcube emails into PST format along with attachments.
Step 3. Import PST file in MS Outlook
Once you have got the PST file, you are very near to the target. For this, you need to move PST files in MS Outlook any version which you have in your system and follow some simple steps for this Read More How to Import PST into Outlook
First, open MS Outlook and select File
Now, select the Open & Export option and then choose Import/Export.
In Import & Export wizard, select Import from another program or file option and click on Next
After that, select the Outlook Data file (.pst) in Import a file window and then press the Next
Select the PST file from your system whom you want to import.
Click the Finish button to finalize the process. This is how you can access Roundcube emails in MS Outlook.
Conclusion
The users who were looking for the solution can check the complete article and easily access emails to Outlook from Roundcube. This is one of the smartest techniques that can migrate the IMAP data without any data loss and delays.