Mac Popular Email Clients that are Used in Mac OS X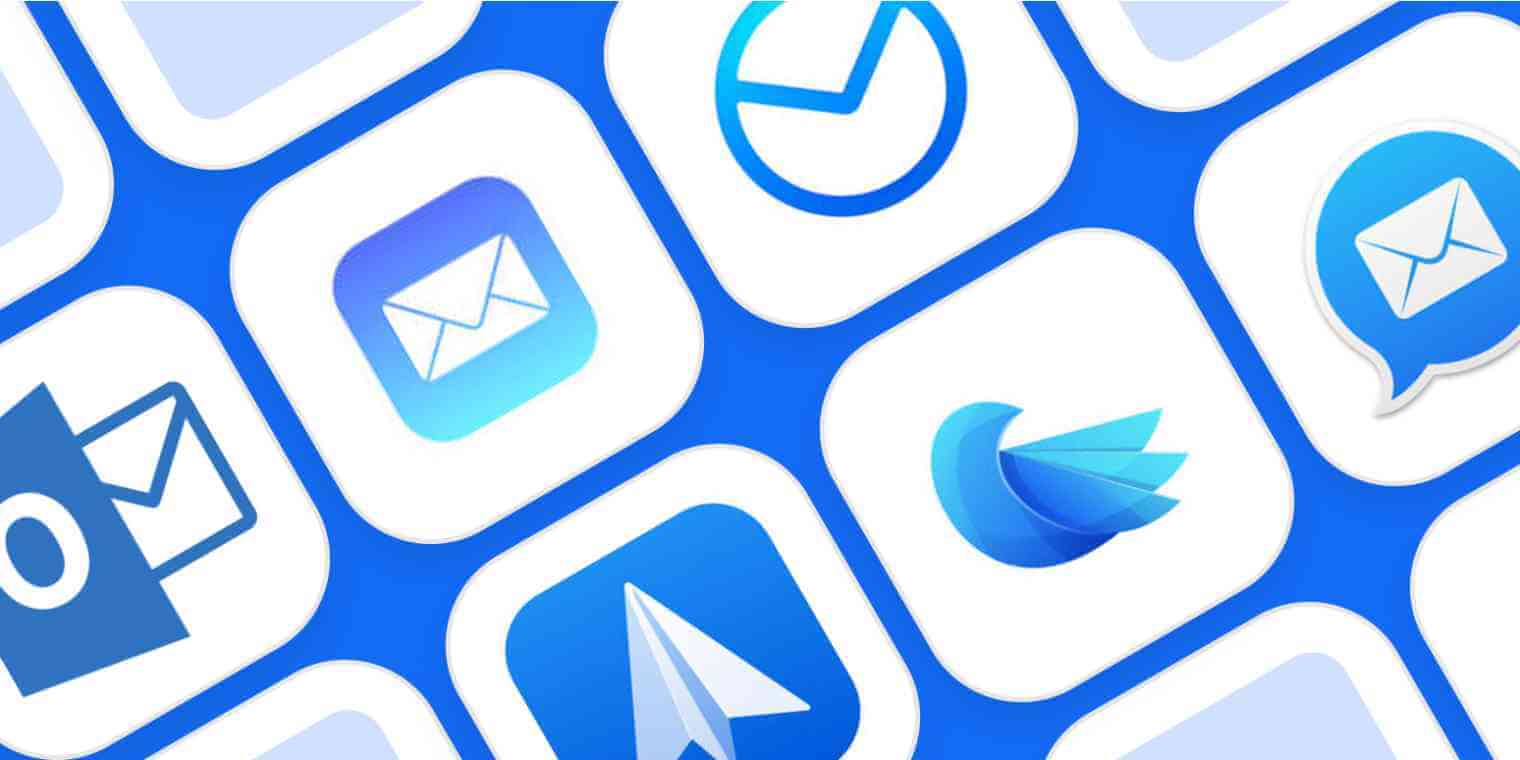 There are several email clients used by people all over the world. Here, we are going to discuss most commonly used email clients in Mac operating system. The email clients are well supported by all Mac OS X versions. These are the versions of Mac OS X.
Mac OS X Beta
Mac OS X 10.0
Mac OS X 10.1
Mac OS X 10.2
Mac OS X 10.3
Mac OS X 10.4
Mac OS X 10.5
Mac OS X 10.6
Mac OS X 10.7
Mac OS X 10.8
Mac OS X 10.9
Mac OS X 10.10
Mac OS X 10.11
Mac OS X 10.12
Mac OS X 10.13
Mac OS X 10.14
The latest version of Mac OS is Mac 10.14 Mojave and the recent update version is 10.14.3.
Popular email clients in Mac OS
Now let us discuss the popularly used email clients in Mac OS. We are providing a collection of 10 email clients. You can use any of them as per your own needs.
Apple Mail
Apple Mail also known as Mail App. It is the default email client on Mac OS. Mac Mail is another name of Apple Mail. It is a simplified email client with strong security features. It is one of the best email clients comes from Apple. The client does not offer much scope for customization. However, you will get some add-ons to use. If you are looking for an easy and simple email client on Mac, Mail is the best option and you don't have to pay anything for this. Various handy features are offered like built-in Mark Up Tools. It works with various email accounts including iCloud, Exchange and Gmail.
Microsoft Outlook
Outlook for Mac 2011 is same as Outlook is for Windows. Before Outlook for Mac 2011, Entourage was used earlier but it was discontinued by Microsoft. Outlook 2019 is the latest email client for Mac Outlook. It has a simplified interface and has a broad range of features. Outlook easily manages calendars & contacts and also a good choice for Office 365 users. Outlook 2019 has a focused inbox and visual interest to your documents. Worksheets etc. With Outlook, you can easily view the schedule displayed and can use it for your home or office use.
Mozilla Thunderbird
Mozilla Thunderbird is a completely free and open source email client which is available not only for Mac but also for Windows and Linux OS. It is a simply designed email client but lacks many features. On the other hand, you can access Integrated Calendar as well and offers chat features also. It is a light-weight application and is free from bugs. You can enjoy various extensions and email filtering capabilities in Thunderbird email client.
Postbox
Postbox is another email client that comes with a lot of features with an elegant design and customization. Account Management is one of the best things in Postbox. It also offers Universal search feature which is very helpful in finding emails and attachments. There is a focused pane in Postbox which helps in easy navigation if you are involved in multiple projects. It lacks features like send later and snooze. On the other hand, it allows you to combine multiple accounts into one inbox.
Airmail
Airmail is another popular email client that has been used for personal and professional needs. It is available both for Mac OS and iOS. Navigation is one of the best parts of Airmail. It is known for better organization of emails and can also integrate services like calendar, dropbox, Google drive etc. You can send emails later and can use Undo Send feature however it works if you have set up your email to send after a delay.
Spark
Spark is one of the clean email clients that can be painlessly used for business and home use. It offers smart interface and organizes emails. Inbox emails are to be categorized into personal and social. Spark is good when you have a big team. Smart notifications are there in case of important emails. You can use this email client on your MacBook, iPad, or iPhone. You can schedule your emails to send later with Spark's scheduling feature.
Polymail
Polymail is another email client that works for team plans. It is a smart and basic email program that is available for both iOS and Ma. It includes email tracking, send later and read later options. Also, it has a Follow Up option that allows you to follow up an email in required number of days you set. It doesn't perform well in offline mode and email gets disappear sometimes.
Unibox
Unibox is a well-designed email client for Mac OS X. It displays mailbox on the basis of sender on a particular day. You can easily manage emails with Unibox email client. The email client allows you to concentrate on actual communication with the people you know. It is very easy to set up IMAP accounts in this email client.
Canary Mail
It is a good email app for Mac and iOS with enjoyable dark themes. It offers security and privacy features. Finding emails becomes fast and saving searches are well offered by Canary Mail application. Moreover, normal and focused, two types of inboxes are offered with snooze features and read-receipt notifications.
Mail Pilot
Mail Pilot application uses IMAP protocol to set up an account. With this client, you are free to reply messages instantly or can set later time period. A better organization of emails with Mail Pilot and easy setting of reminders. You can various keyboard shortcuts to manage tasks like setting reminders.
To sum it up
With the popular and powerful Mac OS X email clients, you can use any of them as per your requirements. Some of these clients have multi-device support like Spark and Airmail. Depending on the level of features you can pick these email clients for Mac OS.