How to Manage (Export/Import/Move/Backup/Copy) Outlook Address Book?
Outlook which is a famous and emerging email application provided by Microsoft. Outlook stores emails, contacts, notes, journals, calendars etc. Here we are talking about Outlook Address Book. It has been found several times that people are looking forward to export/import/move/copy and backup Outlook contacts. The article will provide you full guidance to understand Outlook Address Book and how to move contacts from one system to another or from one email client to another.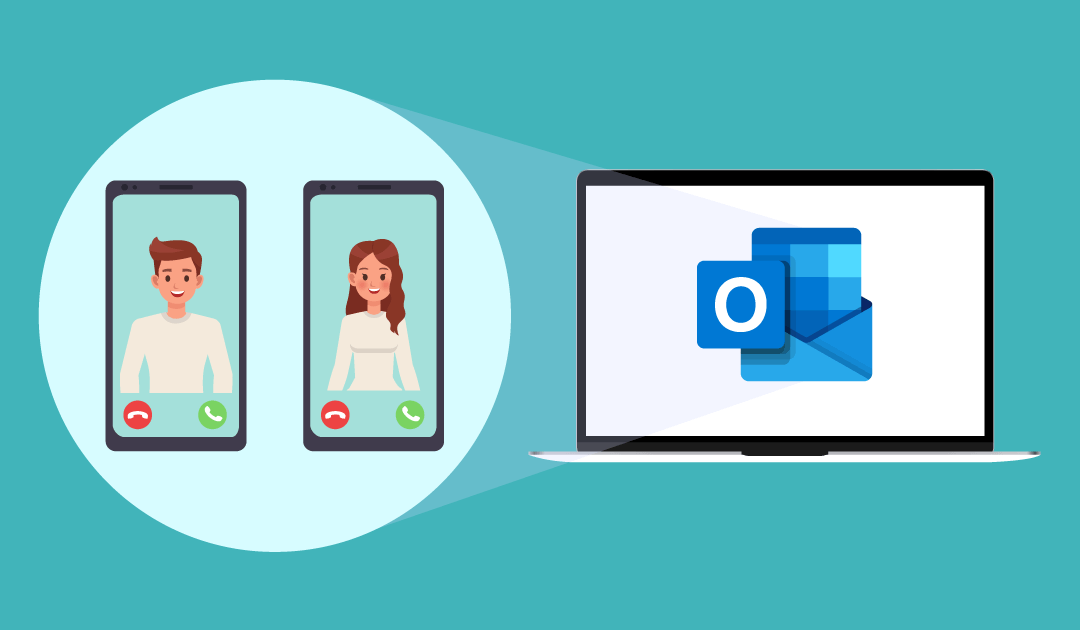 Overview – Outlook Address Book
Default location of PAB file in different Windows versions –
Windows Vista/7/8/8.1
C:\Users\User\AppData\Local\Microsoft\Outlook
Windows XP/ Windows Server 2003
C: Documents and Settings\User\Local Settings\Application Data\Microsoft\Outlook
Steps to copy PAB (physical OAB) to another system
Go to Outlook application
Click on Tools menu and the click E-mail accounts > Directory > View or change existing directories or address book and click Next
Under you can choose a directory or address book below to change or remove it, click Personal Address Book > Change. Copy the path of PAB file.
Close Outlook and open Windows Explorer
In address bar of Windows Explorer, paste the path.
You will find PAB file in the folder that opens. From here you can select and copy PAB file to another computer.
Steps to export Outlook Address Book
Steps to export Outlook Address Book in Outlook 2016 are discussed below –
1. Open Microsoft Outlook application.

2. Click Open & Export and then Import/Export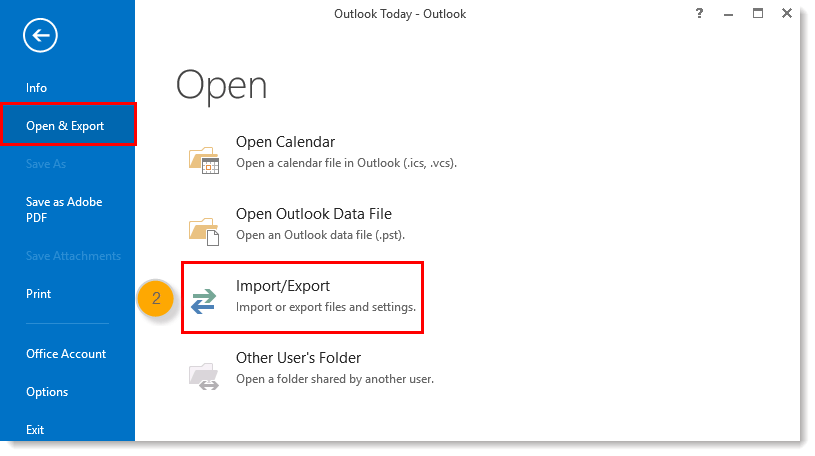 3. Select Export to a file. Click Next.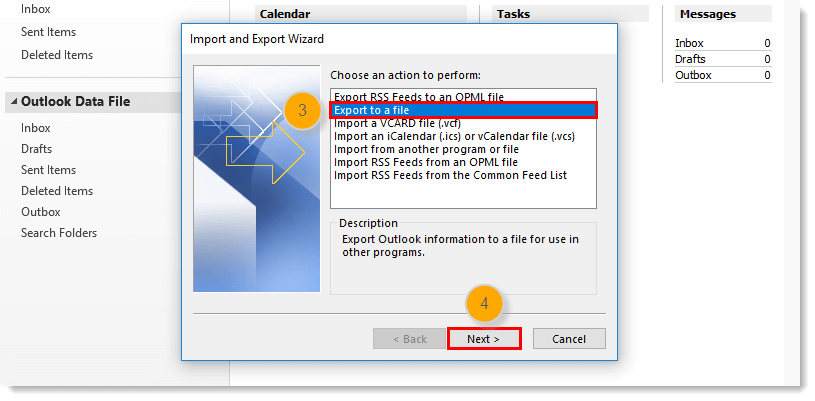 4. Choose Comma Separated Values. Click Next.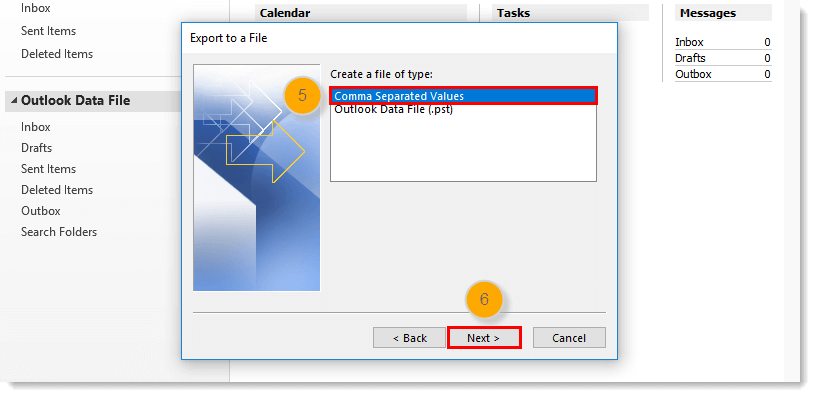 5. Select Contacts folder under Personal folders. Press Next option.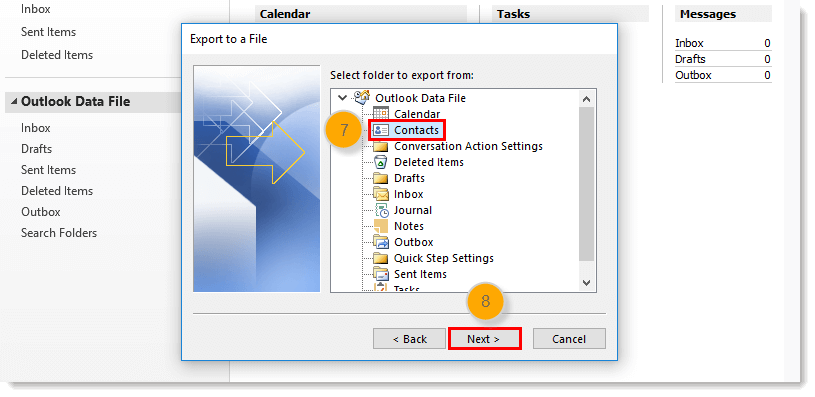 6. Click on Browse option and choose a name & location to save the exported files. Click Next.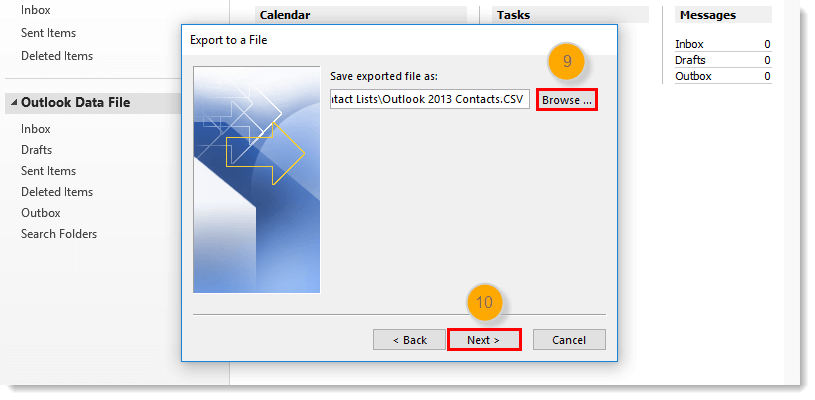 7. Click on the Finish button.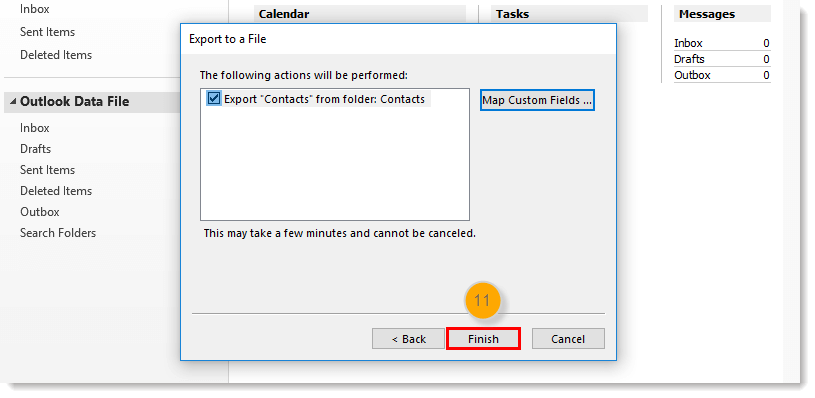 Note: Few steps may be changed due to different Outlook versions.
Steps to import contact files to MS Outlook
Outlook contacts are stored in CSV or VCF file format. If you want to import contacts to Outlook Address Book, you can import CSV files or VCF files.
Steps to import CSV files in Outlook 2016
1. Open Outlook application. Go to File menu.

2. Click on Open and Export and then select Import/Export option.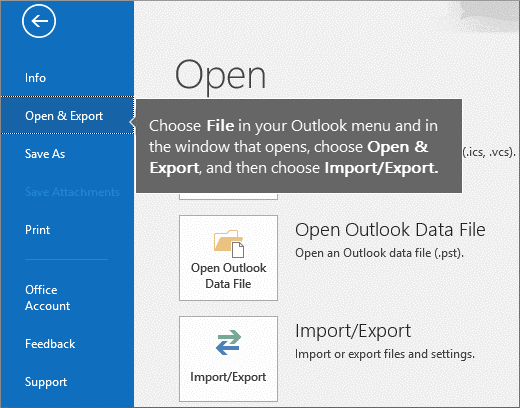 3. Select Import from another program or file from the list of options and Click Next.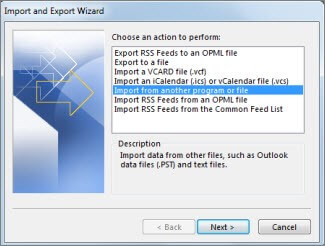 4. Browse CSV file that you want to import.
5. Choose an option to remove or allow duplicates. Click on Next option.
6. Select a destination folder to save the contacts and click Next option.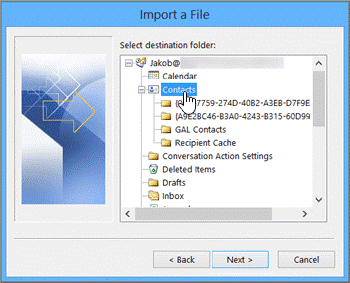 7. Click on Finish button.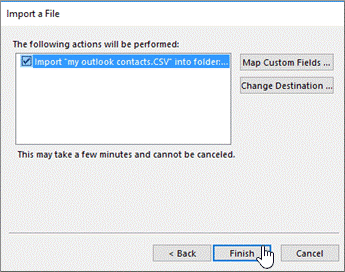 8. To see the contacts, choose People icon at the bottom of Outlook.
Steps to backup contacts folders of Outlook?
Open Outlook 2016, 2013 and any version you have.
Go to the Home button. Click New Items then click on More Items and finally choose Outlook Data file.
Select the contacts navigation board
Right Click the contacts folder you want to backup and choose Copy folder.
In the dialog box that pop ups, select Backup contacts folder and click OK.
Close Outlook and make a copy of newly created Backup contacts .pst file to your backup location.
Final Words
No need to possess more technical knowledge. With the above discussed steps, you can easily manage your Outlook Address Book. A little bit knowledge is enough to manage your Outlook Address Book.