Know How to Migrate Apple Mail Address Book to Mac Outlook 2011
Contacts play a vital role for any user. When a user moves from one email application to another. Contacts are the most important things with emails that need to migrate from the previous client to the current one. One such case is Apple Mail contacts conversion to Mac Outlook. Apple Mail and Mac Outlook both are the renowned email clients for Mac users.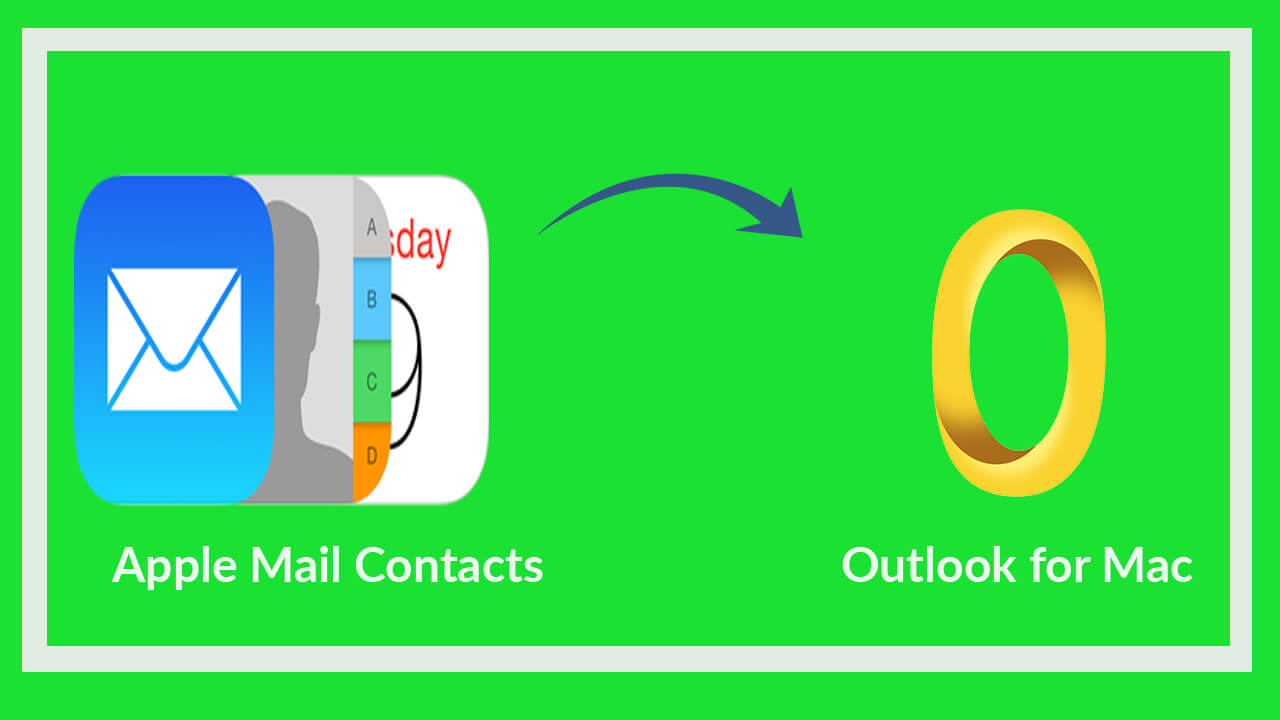 When a user switches Apple Mail to Outlook for Mac, there arises a need to move contacts from Apple Mail/Mac Mail to Outlook Mac. With this article, you will find complete steps to easily migrate Mac Mail contacts to Mac Outlook platform. vCard/VCF is a standard format used to store contact details. To export Apple Mail contacts to Mac Outlook, VCF file is exported from Apple Mail, converted to CSV format (as VCF is a single contact file), and then imported to Mac Outlook.
Steps to convert Apple Mail contacts to Outlook Mac 2011
The steps to export Apple Mail Address Book to Mac Outlook are divided into three parts –
Export Apple Mail contacts to vCard format
Convert VCF file to CSV format
Import CSV file in Mac Outlook
Steps for exporting Apple Mail contacts in vCard file
1. Open Apple Mail application
2. Go to Applications menu
3. Select Contacts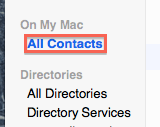 4. Select contact list whom you would like to export.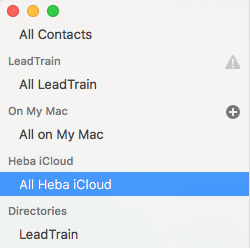 5. From the contacts menu, go to File, choose the Export option and then select Export vCard.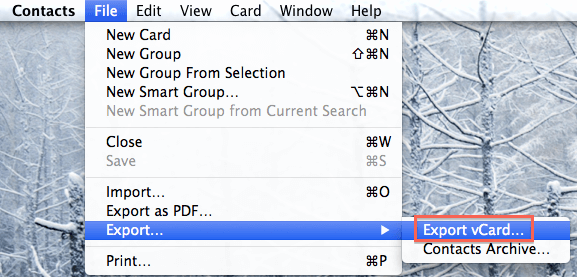 6. Choose a location to save VCF files. Click on Save button.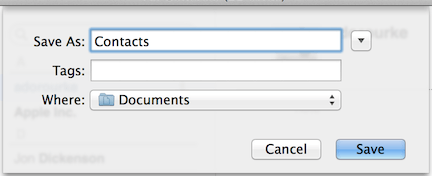 Steps to make CSV file from vCard files
1. Go to C drive > user > choose user name > contacts
2. Select Import option and choose vCard file and click on Import.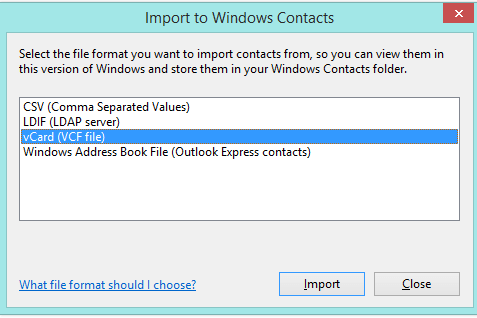 3. The VCF contacts are seen as shown in the image below. Click on Open option.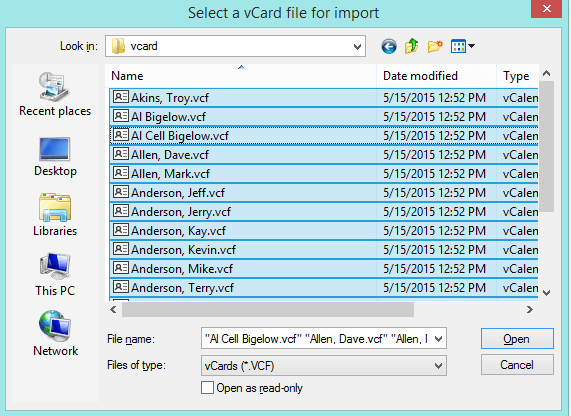 4. Choose CSV (Comma Separated Values) in Export Window and click Export.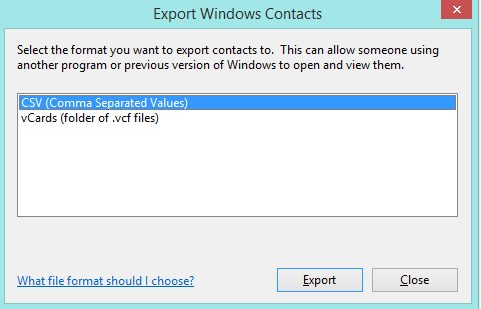 5. Click on Browse option to select a location to save CSV file. Click on Next option.
6. Select the fields whom you want to export. Finally, click the Finish button.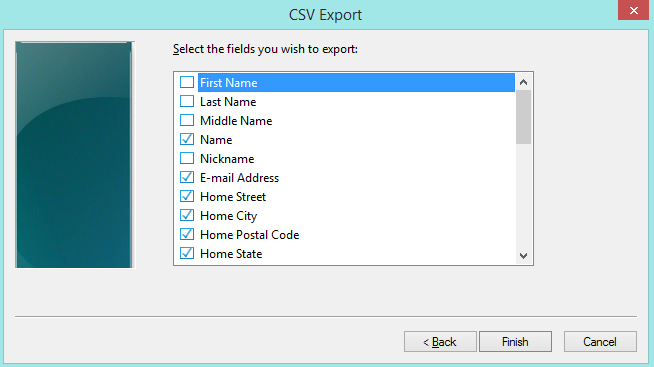 7. You will find a message that contacts are safely saved to the location. Click OK.

Steps to import CSV file in Mac Outlook 2011
1. Start Mac Outlook 2011.
2. Go to File menu
3. Choose contacts or messages option from the Import screen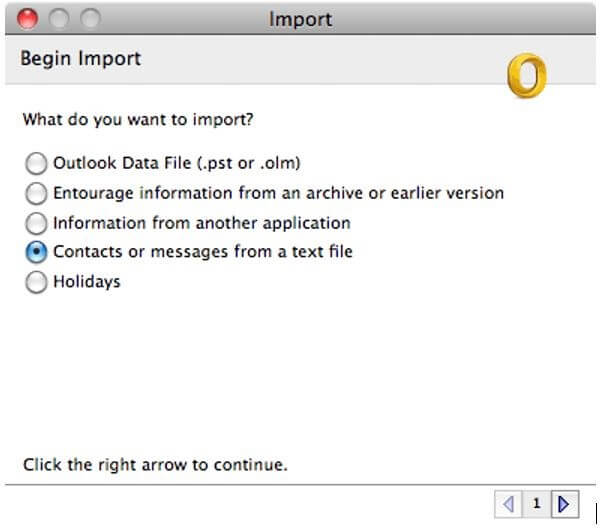 4. Click Import contacts from a tab or comma delimited text file. Click the Right arrow to continue.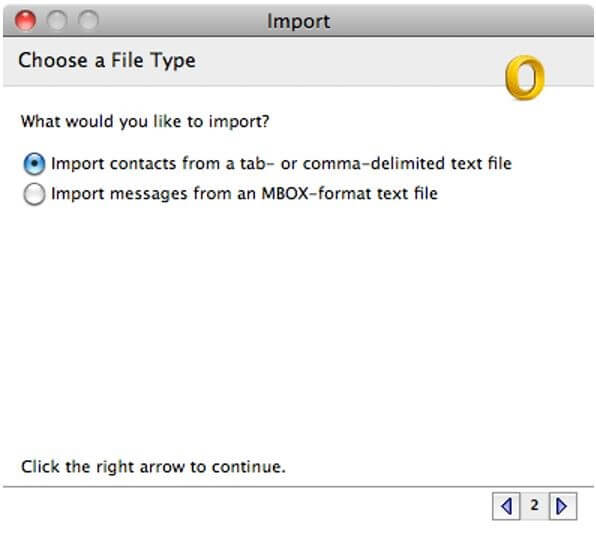 5. Select the CSV file and click on Import button.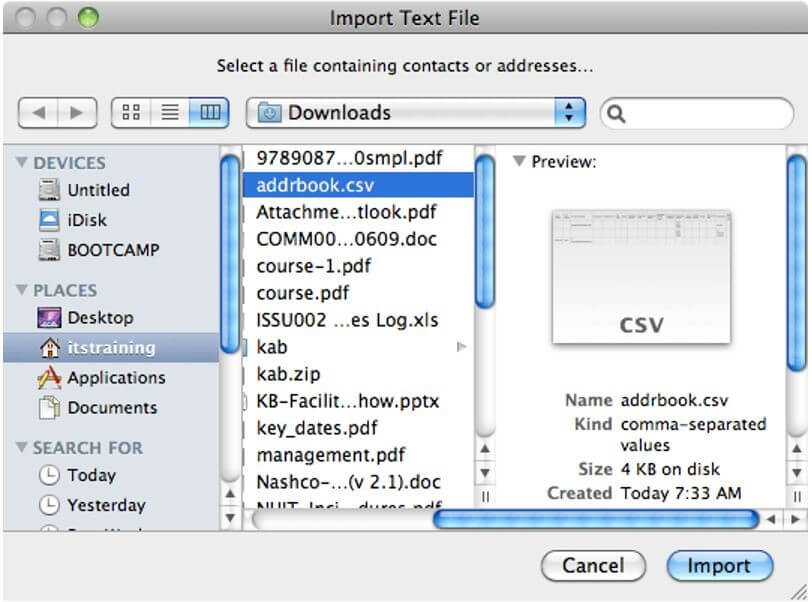 6. Click Finish button once the import process completes.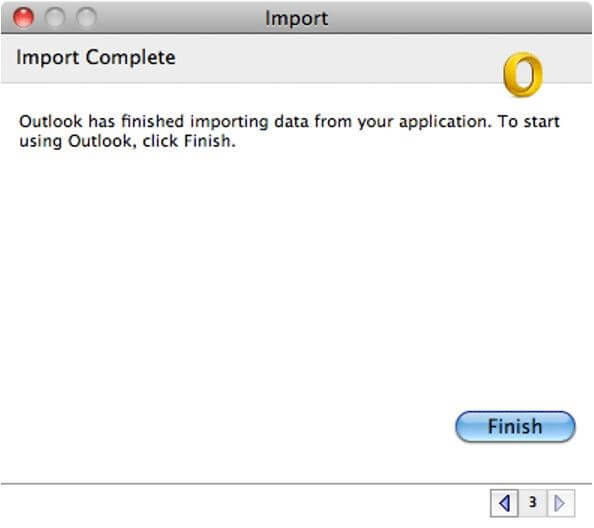 Conclusion
With the simplified steps, a user can simply convert contacts from Apple Mail to Mac Outlook 2011. A little bit technical knowledge is enough to perform the conversion and user is ready to view Apple Mail Address Book to Outlook Mac.