Configure Gmail to Thunderbird to Access Gmail Emails into Thunderbird Application
Sometimes, users need to switch cloud-based applications and move to desktop-based email client. There could be several reasons with the users to do this. Here, we are talking about switching Gmail and opting Thunderbird. Gmail is not totally safe and the account can be hacked by hackers or some unauthorized users. This is one of the main reasons among users to switch Gmail. In case of desktop-based clients, Thunderbird is one of the renowned email applications which is available freely. With Mozilla Thunderbird, users can access data even without an internet connectivity. Now the question arises, how to move old data of Google account into Thunderbird? To do this, we are going to elaborate two smooth solutions in this article.
The process to save Gmail emails into Mozilla Thunderbird
Google Takeout
Automated solution
Using Google Takeout
Google Takeout can be used to move Gmail emails into TBird. This process is divided into three steps.
Export Gmail emails
Set up Thunderbird
Import Gmail into Mozilla Thunderbird
Exporting Gmail emails
Open any browser and login to your Gmail
Open Google Takeout in the new tab, you will find download your data
Select Data to Include section and select Mails
After that, in File Type option, you need to select a format in which you want to download the files. Select ZIP or TGZ.
Now, in delivery method option, select Send download via email, add to drive, add to Dropbox, or add to OneDrive.
After the desired option selection, click on Create Archive button.
Finally, click on the Download button to download Gmail emails.
When you extract the zip folder, you will find Gmail files saved in MBOX format. Now, you need to move these files in Thunderbird.
Set up Thunderbird
If you already have an account in Thunderbird the you can simply move to the next step. But in case, your account is not configured, configure it and then import MBOX files in Mozilla Thunderbird.
Import Gmail MBOX into Thunderbird
To do this, first of all install ImportExportTools Add-on on your Thunderbird and then follow the steps –
Go to File Choose ImportExportTools add and the select Import mailbox option
Select MBOX files to import and upload MBOX files.
Click OK.
Wait for the process to import MBOX into TBird.
Automated solution
This method is well-suited to non-technical users. This is the simple method therefore, most of the users choose the automated solution. Using Softaken Gmail Backup Tool, a user can simply save Gmail files into MBOX format and later on access these files in Thunderbird.
Exporting Gmail data in MBOX format
Download and run the software on your system.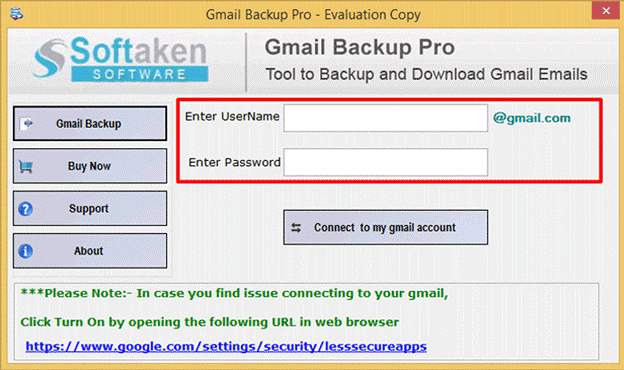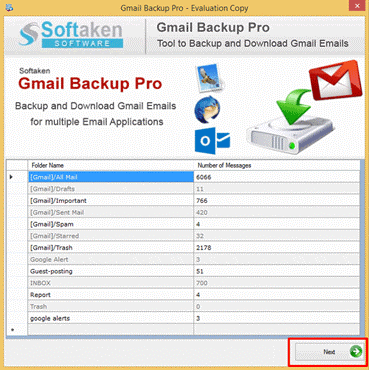 Choose a folder to export from Gmail account.
Select MBOX format to save the files.
Specify a location to save the resultant files.
Hit the Convert Now button and it will take few minutes to process the files. You will find MBOX files to the specified location.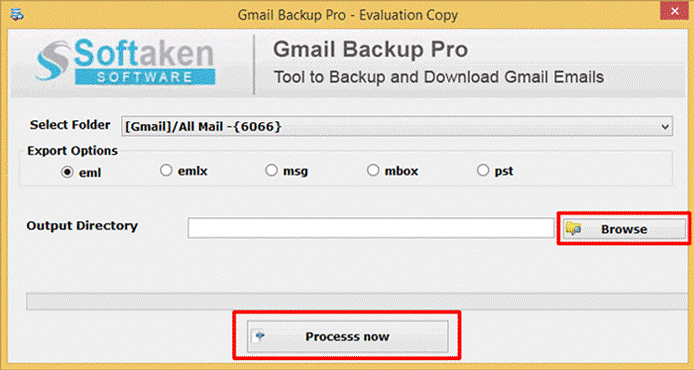 Open Thunderbird application and install the ImportExportTools add-on.
Go to File menu, select ImportExportTools and select Import MBOX file.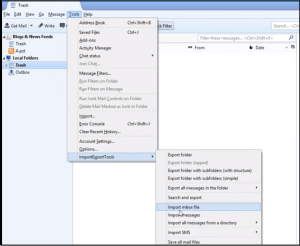 Select the desired option to add files. Click
Select MBOX files to upload and click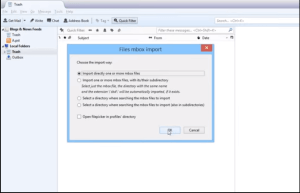 Concluding Lines
Adding Gmail account or moving all data of Google Account into Thunderbird becomes more easier for users now. Here are both manual as well as automated solutions available for the users. They can choose any of the methods. However, if you want a safe and quick solution, go for the automated solution.