How to export multiple Excel contacts in a single vCard file?
If you earlier used Excel to save contacts and now want to move all contacts to a single vCard file, then you wait is over. We are here with a complete guide to describe how you can export multiple contacts from Excel to a single vCard file.
We will show you both manual as well as a software solution to export Excel contacts to single VCF file. But prior jumping to the solution, let us start with the basic introduction with Excel, VCF, and reasons to export contacts to vCard from Excel.
Introduction to Excel and VCF
We all are very familiar with Microsoft Excel. It is a spreadsheet with rows and columns in it. Earlier, people use Excel files to save their contact details. Excel saves all its information into XLS or XLSX format.
On the other hand, vCard(VCF) is a standard format for saving contacts. vCard allows users to create and share contact information on multiple devices. It contacts phone number, address, photo, email address, logos, etc. vCard file format is supported by all devices, email services, email clients, and cloud services. Therefore, users want to export Excel contacts to vCard format.
Method to export Excel contacts into vCard format
Export Excel contacts to VCF format using the manual method. It consists of three parts, first export Excel to CSV, import contacts from CSV and after that Export contacts to vCard. Follow the steps to perform the conversion.
Excel to CSV Conversion
Imports contacts from CSV file
Export contacts to vCard
Step 1. Excel to CSV Conversion
Open the Excel file
Go to Office icon, select Save as and click other formats

Provide a location to save CSV file
Select CSV in save as type and click Save

A message appears, if this workbook contains multiple sheets. Click OK.
Click Yes when next message appears to leave the workbook in the same format.
Step 2. Import contacts from CSV file
Press the Windows key and R key together and type contacts in the search box
Hit the Import tab from the Contacts window
Select CSV in Import to Windows Contacts wizard

Hit the Browse button and locate CSV file that was created in step 1.
Choose CSV file and hit Next
Map the contact fields and hit Finish button
Export contacts to vCard
Again, go to the contact window and select the contacts that you need to export to vCard file format. Hit the Export tab.
Select vCard option in Export Windows contact wizard

Finally, click Export button and choose a location to save VCF file
Click OK
Shortcomings with the manual solution to export Excel contacts to vCard
No doubt, the manual solution works but several users are unable to understand. Moreover, there are other shortcomings associated with this manual solution. Let us know them –
This method is lengthy and takes a huge time to complete.
Non-technical users are unable to understand this method properly
If any step is not performed attentively, users may lose their valuable contacts
Professional solution to transfer Excel contacts to VCF
If you don't want to choose the manual solution as it is lengthy or you don't find it comfortable for you, you can go with Softaken Excel to vCard Converter that lets you export contacts from XLS to vCard file format in a few simple clicks. You can easily export multiple Excel contacts into a single vCard or multiple vCard files. All the Excel contacts are previewed before exporting to vCard file format by the application. Easy loading of contacts from XLSX to vCard and are quickly exported using this application. Users having little or no technical skills can comfortably handle the utility. Moreover, you can export various contacts from Excel file to vCard format in a couple of minutes.
Steps to export XLS contacts to vCard file
Step 1. Install the software successfully on any Windows system.
Step 2. Click on the Browse button and add Excel XLS/XLSX file.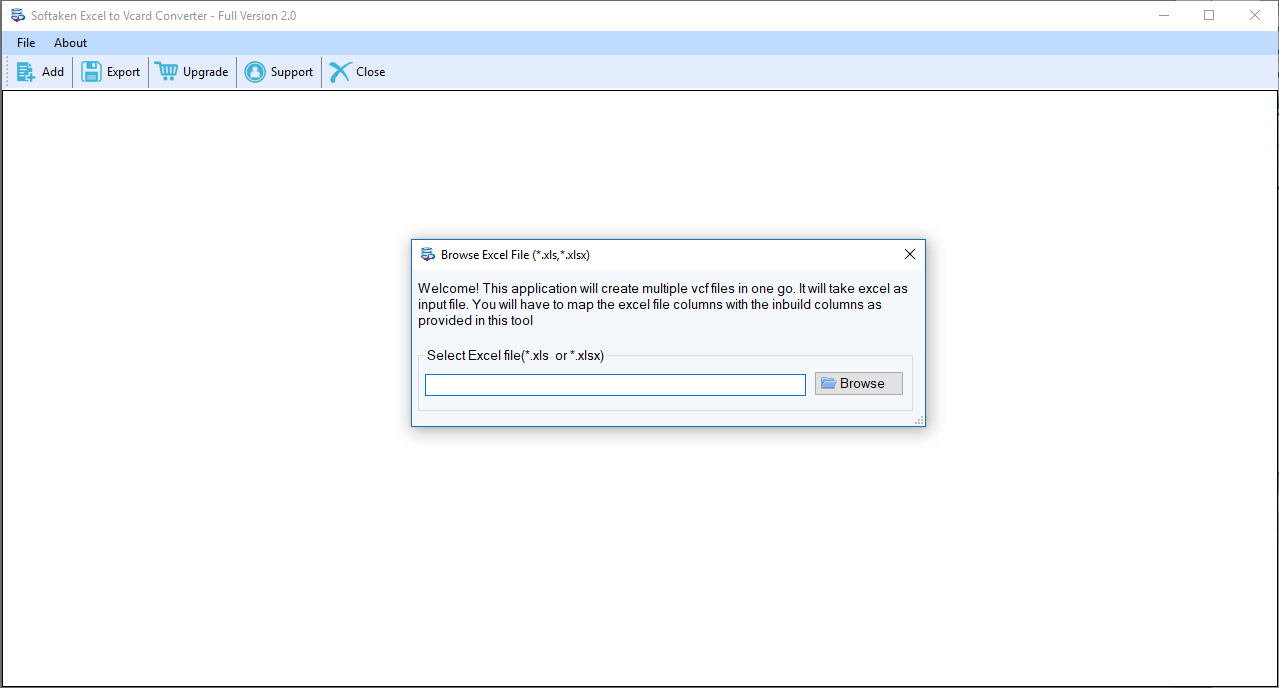 Step 3. Get preview of contacts of Excel file and map them with vCard fields. Now, hit the Export option available on the top of the left side.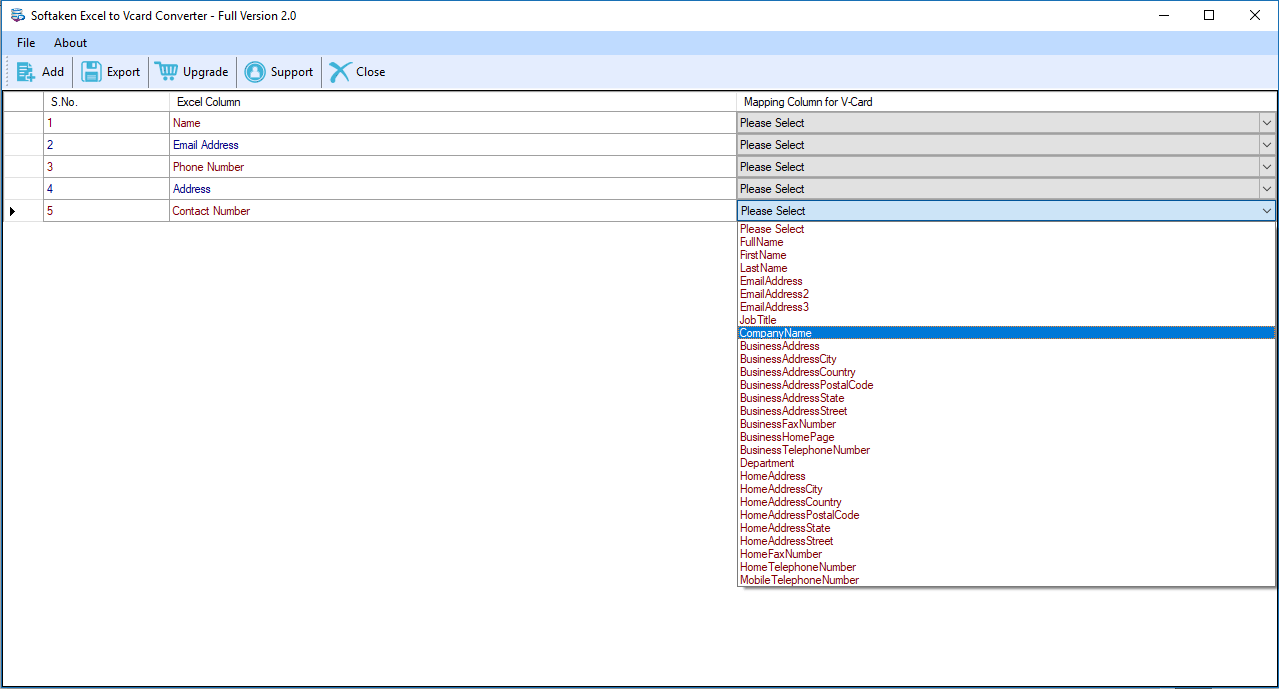 Step 4. Select "Export vCard to single file" option

Step 5. Go to the Browse option and mention location to save the vCard file.
Step 6. Hit Export vCard Now and this begins the conversion process.
You will get all contacts from XLS to vCard file format to whom you can easily import into your mobile devices, Outlook, Thunderbird, Gmail, iCloud and other platforms.
The Final Lines
In this article, we have covered the solution for all those users who have a query "how to export multiple Excel contacts in a single vCard file." Users can perform the conversion using manual solutions which is a little lengthy and tough for novice users. If the manual method is not fine for you, go with the automated solution. We have mentioned a step by step process of both solutions. I hope now all users can smartly perform the conversion without any hassles.