How to perform Gmail to Windows Live Mail migration – Full Disclosure
Gmail is a cloud-based email application which is most common among users. It has got many features which make it successful. On the other hand, Windows Live Mail is a desktop-based email client provided by Microsoft free of cost. It has happened most of the times that people are using both the applications and now want to access both account database at the same place. In this situation, users need to synchronize Gmail with Windows Live Mail (WLM). Or, users can transfer important emails from Gmail to Windows Live Mail. To know how to perform this, continue reading this post. Before we discuss the solution, let us explore related queries to this topic which are asked by many users –
How to move Gmail mailboxes to WLM?
How to import selected Gmail emails to Windows Live Mail?
How to migrate Google Gmail data to WLM directly?
Motive to migrate Gmail data to Windows Live Mail (WLM)
There could be plenty of reasons with user to forward Gmail mailboxes to Windows Live Mail. Some are listed below –
Windows Live Mail is an easy and secure email client
Users can simply configure multiple accounts and access them at one place
It works in an untroubled manner with several advanced features to manage calendars, contacts and other details.
Complete information to migrate Gmail mailboxes to WLM
Users have two options to complete the migration of Gmail Mail folders to WLM. First, we are disclosing the manual solution which is suitable to technical background users and is free of cost. Let's know the steps of the process –
Open your Gmail account and go to the Settings option from the drop down menu
Click Forwarding POP/IMAP. Scroll down IMAP section and enable IMAP option
Click Save Changes option
Open Windows Live Mail and add your email account
Select Add an email account in WLM Account ribbon
Enter email address and password of your Gmail account
Enter the display name and click Next button
You will get a message WLM is successfully connected to Gmail
Click Next if the process of setting Gmail account is finished by the user
You will get a message "your email account is added" for confirmation
Direct method to migrate Gmail Mail Folders to WLM
Softaken Gmail to Windows Live Mail Migration Tool is a popular application with easy installation and few steps to complete the migration process. Using this application, one can simply export all folders or desired folders of Gmail account into WLM client without facing any data losses and difficulties by users in handling the program.
The steps with this application are as follows –
Launch the tool successfully on your system
Enter credentials of Gmail account – username and password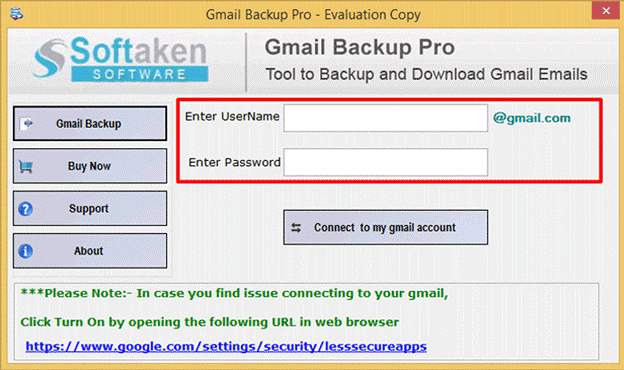 View all folders and select either a folder or all folders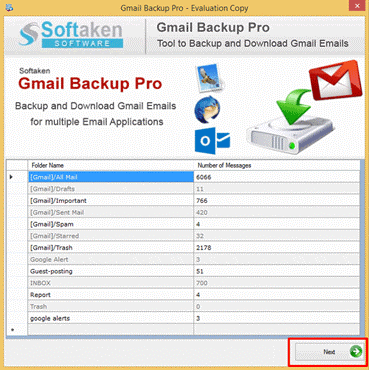 Select EML format under Export Options
Place a destination path to save the exported items and click on Process Now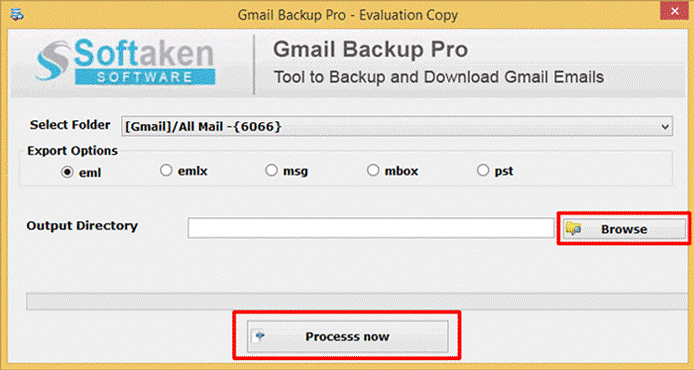 Summing Up
Migration from web-based email client to desktop-based without any loss of information is a difficult task Thus, this post will help users to migrate Gmail emails to Windows Live Mail. The manual method is not feasible in all cases due to its time-consumption and technicality involved in the method which is not easy to understand by non-technical users. Therefore, third-party tool is considered an easy and safe solution. But it's up to the users which method they want to go for.