Data migration from G Suite to Windows Live Mail – Simple method
In this article, we get to know about data migration from G Suite to Windows Live Mail. We have come with a simple method in this article by which users can migrate Google Apps to Windows Live Mail. Most of the users prefer manual solutions but they have their own demerits so we have described an advanced and secure platform. Before we explain the process of migration, let us analyze the reasons behind this migration.
Know reasons to migrate G Suite emails to Windows Live Mail
G Suite is an online email service which is paid and mostly used by business enterprises. No doubt, with G Suite, users can access their emails anytime but when users want to access their important emails in Windows OS, they need to export the database and Windows Live Mail is one of the perfect options to access G Suite online data. Windows Live Mail (WLM) is a free email application provided by Microsoft by which users can easily access their emails without any trouble and without logged into G Suite account.
Apart from the above reason to access G Suite emails to WLM, Windows Live Mail is safe and easy to handle application by all users. It manages the whole database of users plus users can add multiple cloud-based accounts in it. Therefore, users are migrating Google Apps emails to WLM.
How to perform data migration from Google Apps to WLM?
Now the biggest question among users is how to perform the migration of G Suite emails to Windows Live Mail. To accomplish this task, users have two methods – manual and professional solution.
By using manual solution, a user can add G Suite account in Windows Live Mail. In case, users need selected emails of G Suite to WLM, this method becomes too lengthy and complicated for users. Let us first understand the method and its related demerits.
Steps to add G Suite account in Windows Live Mail
For this, first you need to install Windows Live Mail in your Windows system and after that, follow the given instructions –
Open Windows Live Mail
Click on Accounts and then choose Email
Provide your email address, password, and display name. Then, click Next
Tick manually configure server settings and hit the Next button
Enter Server Type as IMAP and type imap.gmail.com in Incoming Server
Similarly, In Outgoing mail server, type smtp.gmail.com
Fill username and password of your email id
Check SSL and authentication
Click Next and your email account is added to WLM
Demerits of the manual solution
The manual method takes a huge time as this supports the complete export of G Suite to WLM. Plus, non-technical users are unable to execute the steps.
What's Next? Try out Professional Solution
If you look forward to an easy and swift solution to migrate Google Apps to Windows Live Mail, then try Softaken G Suite to Windows Live Mail Migration Utility. It is an effortless application by which users can export selected database from Google Apps to WLM taking very less time period. Plus, the tool generates a complete preview so that users can ensure and check all folders before data migration.
You can check the whole working of this application mentioned below with screenshots –
Initially, install and launch the software on your Windows operating system.
Add email address and password of your G Suite account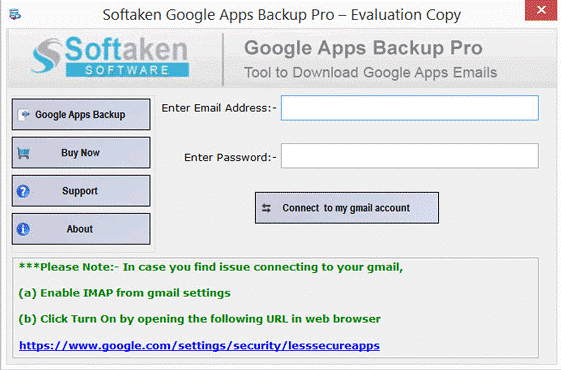 View all folders and choose selected folder to export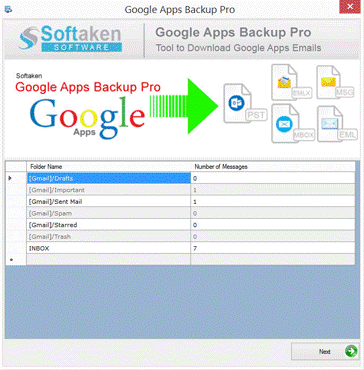 Choose EML option in Export Type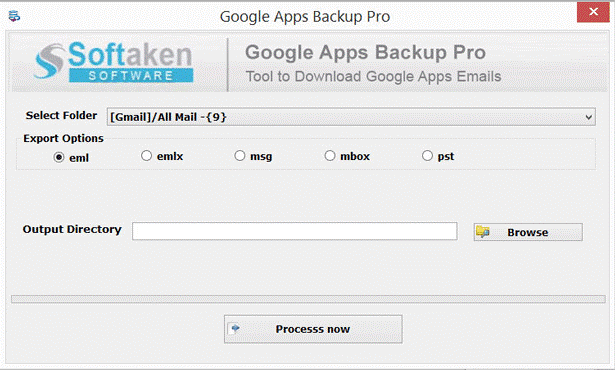 Go to the Browse button and specify a destination to save exported files. Now hit the Process Now button to begin the process.
Time to Sum Up
Now, users can migrate Google Apps emails to Windows Live Mail in an effortless and accurate manner after reading this post. We have discussed a professional recommended solution here which is easy to understand and provides 100% safe results without any data losses. You can get a free trial before you buy the software.