Tricks to Transfer Gmail Emails and Attachments to Hard Drive/SD Card
Simplified ways to transfer Gmail Emails to SD Card or External Drive
Online email services are very popular among users as the data in them can be easily stored and shared online. Before users delete their online data permanently, it is required to save your important files. Backup is given the importance in order to save the data from future contingencies. In all the applications, Gmail is one of the important and most used online applications by users to save email messages, attachments, contacts etc. The users can save Gmail emails to SD Card or Hard drive to keep it safe to use for future needs.
Why do users need to move Gmail emails to hard drive or another device?
There are several reasons due to which users prefer Gmail data to external drive. Before closing Gmail account, the users need to save the important files to their hard drives to use in future. Due to the improper functioning of Gmail, users may lose their data completely. To save the data from being eliminated users can create a copy of whole data in hard drive. This will help users to access the database in case Gmail messages are removed from the server. Even if the data size exceeds the storage limit of Gmail, users can delete the data after making a copy of data on the external hard drive.
Procedure to backup Gmail data to SD Card
Now, let us move to the procedures to transfer Gmail emails to SD Card –
1. Manual Trick – Gmail emails can be easily copied to devices like external hard drives using Google Takeout services that help to save Gmail emails to a local machine. The best thing about this method is users can backup specific data and save it to the compressed file. Google Takeout as the name explains that Gmail data can be taken out and save to an external drive.
Here are the steps to download Gmail data through Google Takeout service –
1. Login to Google Account by entering the correct username and password.

2. Select the data items as per your needs that you want to move to SD Card. If you want to save archive files to import Google Archive to another Gmail account.
3. Then, click on the Create Archive button start the downloading process. Once the downloading starts, the users can check the status as displayed.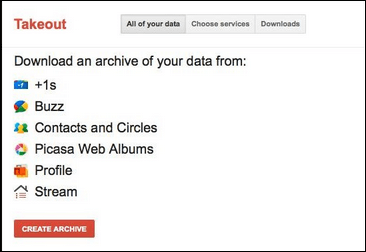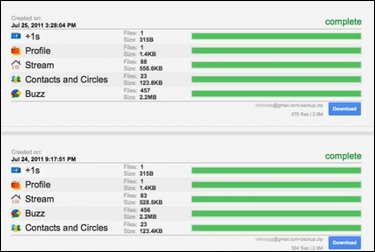 4. After completing the download process, click on the Save button to save Gmail data to external hard drive.
Now, all the items are saved in a ZIP folder at the desired location. After getting Gmail emails, you can save these emails on your desktop and then move the saved Gmail account emails on hard drive in an easy manner.
Demerits of the Manual trick
There are several challenges which the users face while trying to move Gmail data to SD Card. They are as follows –
The manual trick is lengthy and time-consuming.
The manual solution is full of confusions. Users sometimes find it complex.
Emails are not downloaded properly.
Creating issues in downloading process.
2. Professional Technique
Third-party utility Softaken provides an excellent tool to create backup of Gmail emails on hard drive. This helps the users to save Gmail data to hard drive in an efficient manner. The software is a user-friendly technique to move Gmail data to SD Card. The tool helps to save Gmail data in file formats like PST, EML, EMLX, MSG, and MBOX. The tools grants pause and resume process which helps in case of slow internet connection. Without any data loss and delays, the users can complete the entire process of transferring Gmail emails to SD card. With the easy interface, the users will not face any difficulties.
Bottom Lines
As saving backup of Gmail emails is found to be the most in Google searches. The above write-up will help users to learn to move Gmail data to hard drives. An inbuilt Google Takeout service with its pros and cons is discussed. Moreover, a software technique is also provided to perform the backup task without much burden.