How to Create a New PST File in MS Outlook?
MS Outlook is one of the email clients that store emails and mailboxes. Other files and related items are also stored in MS Outlook in PST format. For those who do not understand PST format, the PST file uses email contact, calendar, journals, and several other items of the users and stores them on the local disk. This is how PST data can only be accessed through the Outlook configured on the system where it is stored. Users also have an option to transfer PST files into a different system. It can be done using portable devices like Hard Disk, etc.
Why Choose PST file Format to store Files and Other Items in Outlook?
The first you must know is that PST files are portable. These files can be used to create a backup of the Exchange mailboxes. It can also be used to recover various user mailboxes from the OST files. MS Outlook has a feature that used PST format to save all kinds of unused mailboxes and related items.
What Are The Steps to Create a New PST File in Outlook?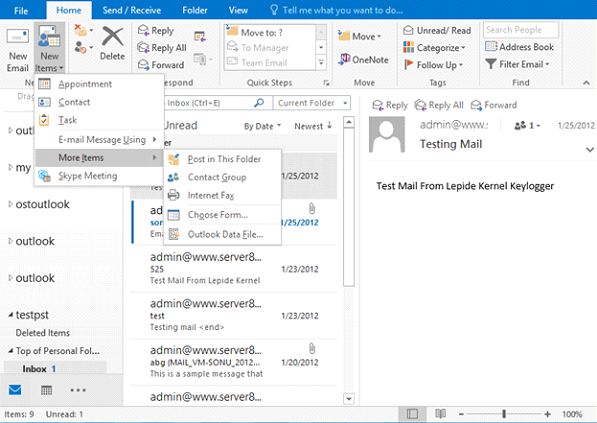 There are situations when the users are required to create a new PST file in Outlook. It is an easy task and does not include many complications. Here are the steps that one must follow to create a new PST file;
First, Open MS Outlook on your systems and click on New items. Now go on More Items and click on Outlook Data Files.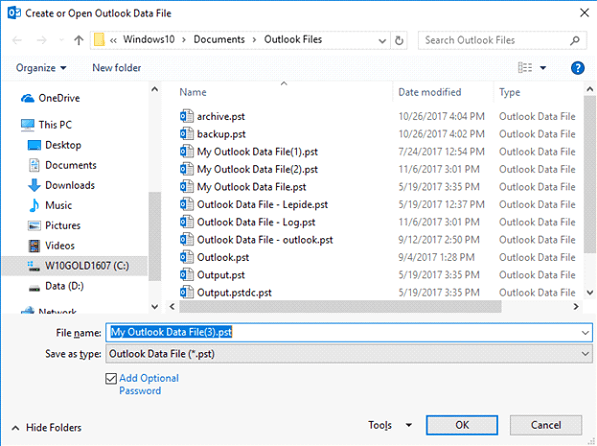 Once done, now you have to give a name for the new PST file. In case you want to create a password for the file, click on Add Optional Password and click on OK.
You must verify the password created for the new PST file by opening the file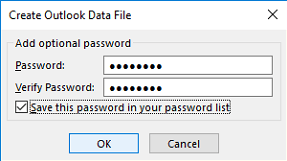 Once the new PST file is created, you will see the file in Outlook
Is It Possible to Access Corrupted or Damaged Files in Outlook?
It now a hidden fact that Outlook PST is prone to corruption and malware attacks. It particularly happens when the files are very large. Once these files become corrupt, users cannot access them in Outlook. However, if you wish to access these corrupt files, these files can be repaired and restored using a professional tool, i.e. Softaken for Outlook PST Repair.
Softaken for Outlook PST Repair is the best tool in the market to repair all kinds of corrupted files in Outlook. It is now just a user-friendly tool, but can also be used to repair very large PST files and allows the users to save these large-sized files into small PST files. Here are some of the features of the Softaken tool;
Can be used to recover emails, mailboxes, contacts, calendar details, and other related items from the PST files
Can be used to export PST data to MS Exchange, Office 365, and much more exchange database
It saves all kinds of PST files in webmails including Google Applications, Google Mail, etc.
It saves all the emails in various file formats including MSG, PDF, EML, etc.
This tool performs selective email recovery by using its inbuilt features
Can be used to recover and restore all kinds of corrupted files
Recovers all the attachments of the corrupted files