Download Gmail Emails to Outlook 2019 via Google Takeout
Sometimes users search for the solution to migrate emails of Google Mail account to their local system. Google Takeout is the service to backup or download your Gmail account data. This helps the users in accessing their Gmail data locally. This will help users in saving data in Zip file.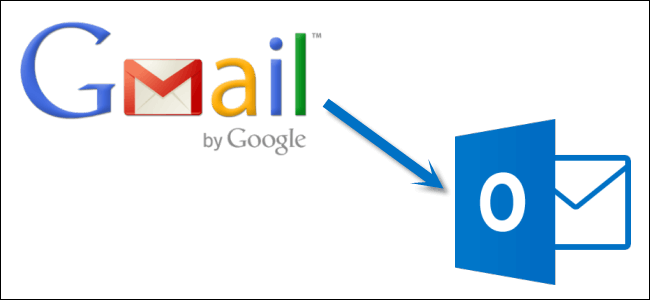 On the other hand, Outlook is a desktop-based email client which is most popular among users and has PST file extension for saving emails, contacts, notes, journals, and other information of the user. Here, we are describing the complete process to export Gmail data to Outlook using Google Takeout service.
Step 1. Downloading Gmail emails using Google Takeout service
Step 2. Exporting MBOX file into Outlook PST using professional tool
Let us explain the complete process of Google Takeout to PST Conversion in the below section –
How to export Gmail data using Google Takeout to Outlook PST file?
As we discussed above, there are two steps in this conversion. Let us explain them one by one.
Firstly, login to your Gmail account from which you want to export Google Takeout mailbox into PST.
A new wizard will open. The image for this is shown below.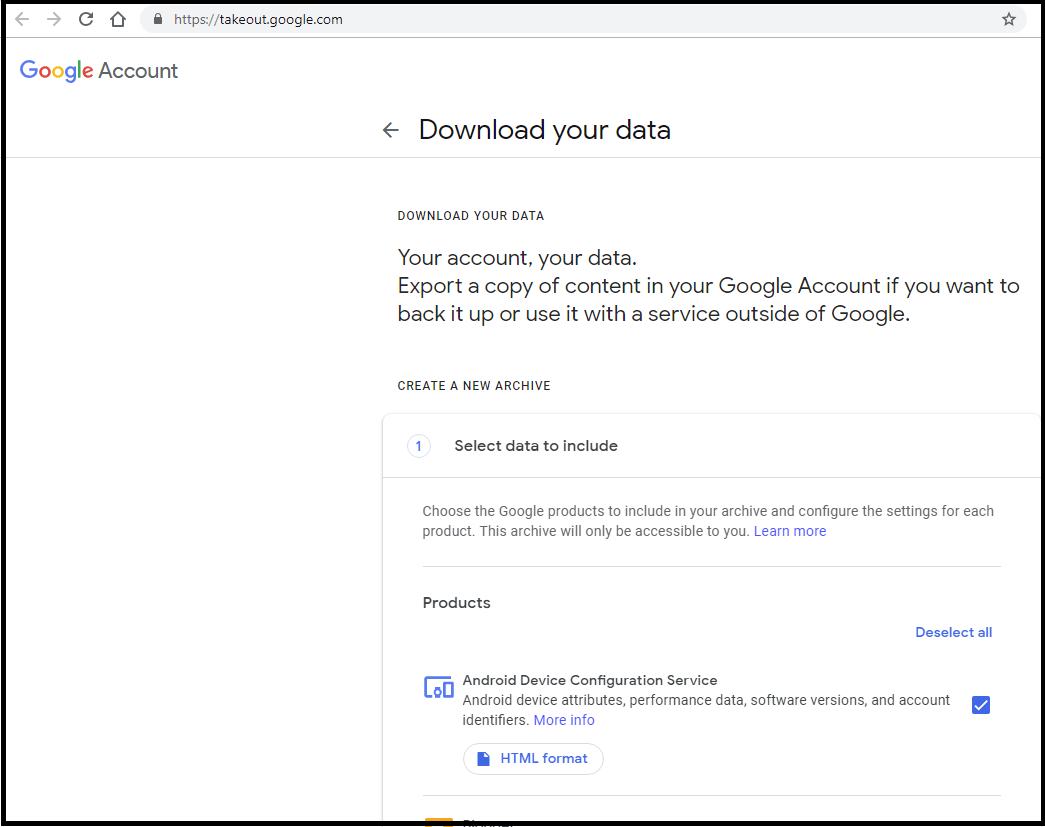 Go to select data to include and click on Deselect All. Search and select Mails You can pick any option as per your requirements. Here, we need backup of emails only so Mails option is selected.
Click on Next Step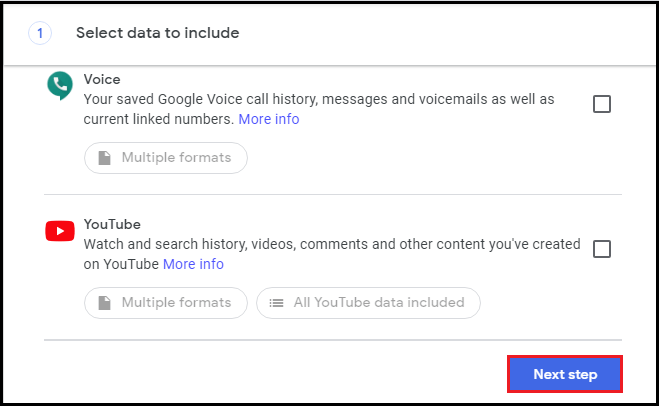 Under Customize Archive format, you will get 5 methods to export Google emails. Select any option. Here, we are taking "Send Download Link Via Email"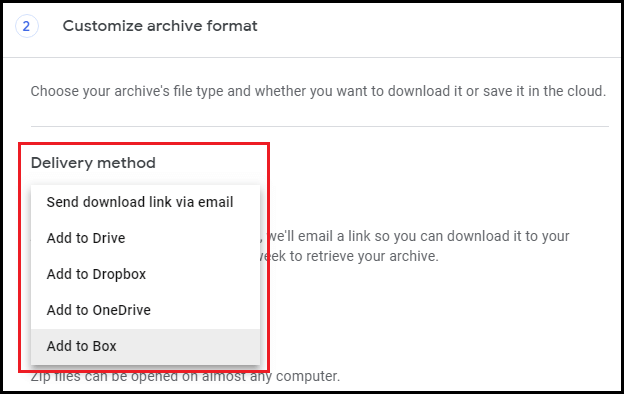 You can export data in .zip or .tgz format. Here, we select .zip

Choose Archive Size (1GB, 2GB, 4GB, 10GB and 50GB) as per your needs. By default, it is 2GB.
Click on Create Archive.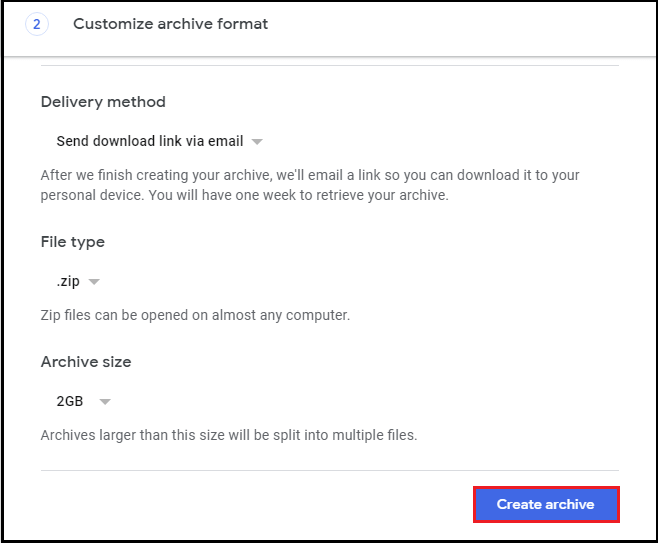 The archive process will start.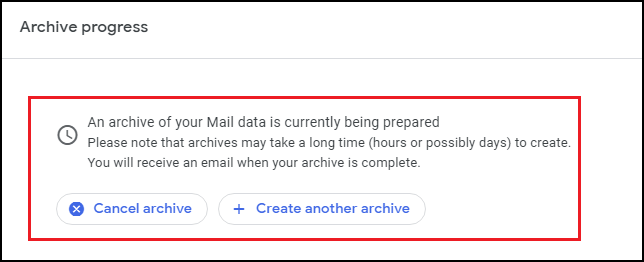 After this, Click on Download button or check your mail and download the data.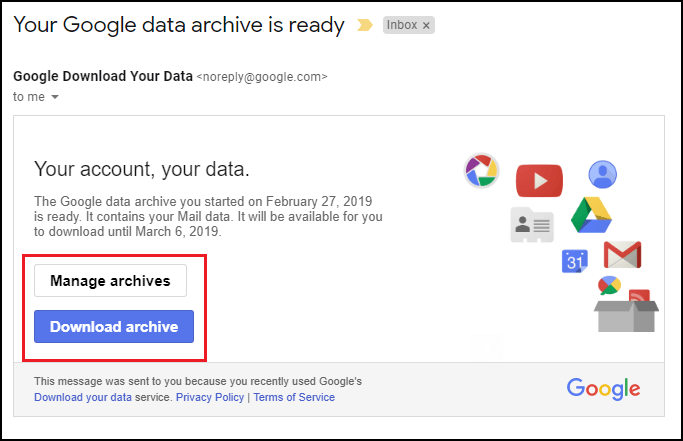 Step 2. Export Google Download emails to PST format
To export the downloaded MBOX data with Google Takeout into Outlook PST format. Use Softaken MBOX to PST Converter and export MBOX files into Outlook. The software quickly exports MBOX files without any extra application.
Why import Google Takeout MBOX into Outlook?
As Outlook is becoming popular among users and is used by most of the professionals and stores data in PST format.
But the data we downloaded from Google Gmail account is in MBOX file format and Outlook does not support MBOX file. So, it is needed to export the data in PST format for which we have provided the software solution in step 2.
Conclusion
In the above blog, a complete procedure to download Google emails and move them to Outlook desktop client is described which works seamlessly for users and only little bit knowledge is needed by the users to follow the process.