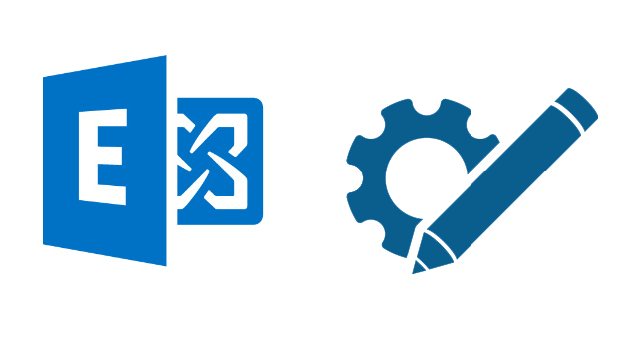 Prevent Microsoft Exchange Server from Downtime – Detailed Solution
The major issue with every Exchange admin is downtime and there are lots of ways by which administrators can reduce Exchange Server downtime. Through this write-up, we will provide you different ways to prevent issues that you face due to downtime of Exchange Server.
Microsoft Exchange Server is used by various companies as it offers smart features & functionalities that are beneficial for IT & other organizations such as tools like business server skype, Sharepoint, etc. Like other applications, Exchange Server also needs maintenance. As Exchange admin, your job is just not to keep regular check on health of Exchange Server and installing updates.
This article will help you to protect Exchange Server from corruption, avoid downtime, ensures smoother operation and prevent disasters. It provides you ways to perform Exchange Server maintenance tasks.
Common Problems & Their Solutions
Below are the problems which create difficulties in Exchange database & prevent it to mounted due to corruption.
Anti-malware & Backup Software
Always ensure the antivirus software you are using should be friendly with Exchange Server otherwise it would lock log files or database. Also, delete the log file if it scans storage in aggressive way.
Same as Antivirus, the backup software must be aware with Exchange Server because mostly Exchange database is open. The backup process can corrupt it. If you try to backup Exchange Server, you may end up having unusable backup as it won't manage restoring it.
If it is not amiable with server, it consumes all disk storage as all log files are not committed to database & end up having hard disk full of log files.
While buying the backup software, you need to ensure that it must be compatible with Exchange server versions.
If you plan to use Windows Server Backup, you have to configure the job. To do so, have a look at these steps:
Click on Custom when creating the job
Go to Add Items and Select drives except backup drive
Go to Advanced Settings
Click on VSS Settings
Mark VSS Full Backup
This would successfully backup the database.
Harmful Computer Applications
Malicious computer programs can interrupt the working of Exchange Server and results in data loss. Due to this, the server ends up working and the database won't work without Exchange Server. So, we recommend to install antivirus program and have a healthy backup of Exchange Server to save from data loss or downtime.
Storage Issue
When the storage size is full where Exchange database & log files are saved, you won't be able to send or receive emails. This results in corruption of log file & Exchange database file. To prevent this, configure the monitoring application which send you notification when the storage space is low. Having enough storage to store database & log files is not a matter of concern for users.
Power Outage
Unexpected power outage can cause Exchange Server hardware failure & damage the log files. Thus, during normal shutdown, the database should be closed properly.
To resolve this problem, you can keep part of Exchange Server in case of hardware damage so that you can easily change it. In this case, the server will also stop. The other way is to use virtual infrastructure where no need to worry about hardware and in case of power failure, the virtual server switches to another host, if one fails.
To prevent the server from electric failure, install UPS with enough power to protect the server. Then, dual power would be there for Exchange Server – one is connected directly & another is UPS.
Also, one can set-up DAG (Database Availability Group) system with two Exchange Servers running and the database will replicate between the servers. In this situation, if one server goes down, users can switch to another server. For this setup, you have to consider the budget for licenses & resources required.
Alternate Solution to Prevent Exchange Server from Downtime
Due to various errors, there are chances that cause Exchange dirty shutdown state. In this situation, the database fails to mount then users can use EseUtil Utility or third-party software.
Note: We highly suggest third-party tools to recover & repair EDB file from corruption. As for using EseUtil tool, proper technical knowledge is necessary. So, for avoiding complexity & technicality of manual solution, use advanced Softaken Exchange Database Recovery Software which makes it easier for anyone to use this application.
Also, this program performs instant recovery of EDB file of Exchange 2016/2013 and others. It allows to export EDB file directly to Live Exchange Server, Office 365 and various file formats. Without any hassles, the program supports all versions of Exchange, Outlook and Windows.
You can have a deep understanding of the software prior investing in it. With demo edition of the program, first 50 items per folder can be successfully recovered.
Conclusion
There are various culprits that affect the health of mailbox database and corrupt it which results in dirty shutdown state of the database. Other reasons are also there such as bad Windows update, third-party program installation, human errors, etc.
When you can't mount the database, use EseUtil, a native tool offered by Microsoft for soft & hard data repair. First, give try for soft repair. If the damage is low this tool can fix the issue. But if don't you need to go for hard repair option. But you must note that hard recovery can result in data damage & data loss.
Thus, as an alternate and effective solution, you should try out automated program discussed in this post for repairing Exchange database. This program is open for dealing with every version of Microsoft Exchange and easily export the data into PST & other targets. It permits direct export of data to Live Exchange database or Office 365. With less time, the software allows restoring the data without any hassles. We believe this post has given detailed information to users to prevent Exchange Server from downtime.