How to Transfer Apple Mail Emails to Outlook 2013 for Windows?
Apple Mail is a well-known desktop-based email client for Mac users. The application stores its data in .mbox format. Apple Mail is well-known for its security features. On the other hand, Outlook is another email client competing Apple Mail but having Windows platform. Both Apple Mail and Outlook stores emails, contacts, notes, journals and other information of the user. Outlook uses .pst file format and the latest version is Outlook 2019. If you are moving from Apple Mail to Outlook 2013 you need to perform Apple Mail data migration to PST format. In this article, we will provide users with easy solutions to migrate Apple Mail emails into Outlook PST format.
Reasons to convert Apple Mail data to Outlook application
A change of email client in an organization mandates to convert Apple Mail emails into Outlook PST format.
Moving from Mac OS to Windows OS needs to export old Apple Mail mailbox to Outlook.
Outlook acts as a personal information manager which manages Outlook contacts, calendars, journals in a well manner.
Outlook is easy to use and a popular email client among business as well as home users.
Techniques to convert Apple Mail emails into PST format
Export MBOX files from Apple Mail
Synchronize Apple Mail via IMAP
Use Professional Tool
Method 1. Export Apple Mail MBOX files from Apple Mail
Follow the step by step process to extract MBOX files from Apple Mail client.
1. Open Apple Mail application.
2. Go to File menu and click on Export Mailbox.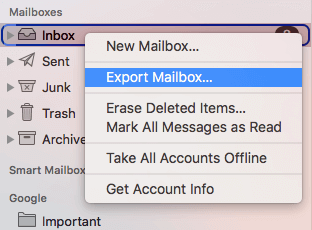 3. Now change MBOX file extension into .mbx format and move the renamed file in Eudora application.
4. Open Outlook Express email client and select Import messages from Eudora.
5. Finally, Import Outlook Express data into MS Outlook. Below are the steps to do this –
Go to File Menu. Click on Import and then click Import/Export
Import and Export wizard will open, choose Import Internet Mail and Address. Click the Next button.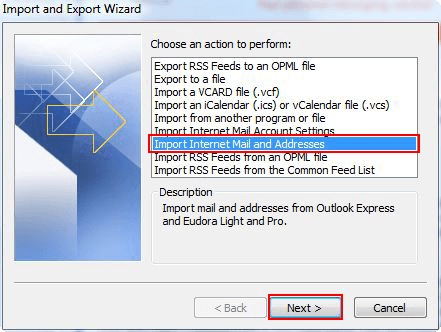 6. In the opened wizard, choose Eudora (Pro and Light) 2.x, 3.x, 4.x. Click Import Mail for moving emails only. If you want to convert contacts also, click Import Address Book too. Click the Next button.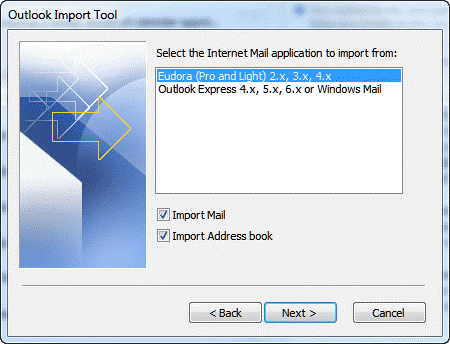 7. Choose an option from the available ones to remove or allow duplicates. Finally hit the Finish button.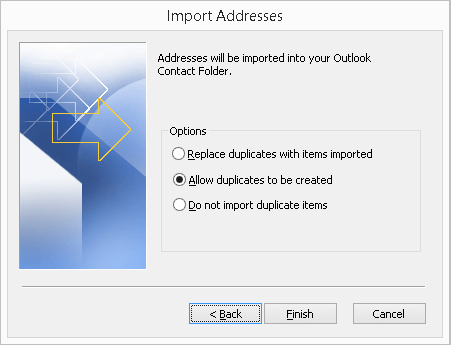 Method 2. Synchronize Apple Mail with IMAP
Apple Mail has inbuilt IMAP Storage format which saves email messages on the server and on Mac OS system. If you have an iCloud account, you can sign into Windows 10 with clients like MS Outlook 2016, Thunderbird, Windows Mail etc.
You can simply set up your new email client using iCloud account details.

Enter the user name, email address, and password.
Click on the Next button.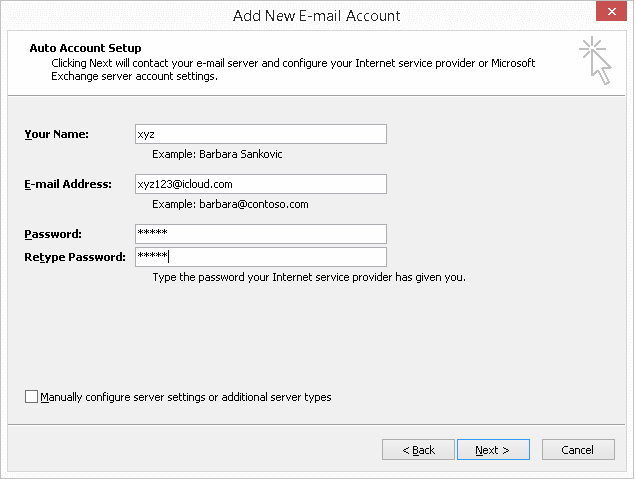 Method 3. Professional solution
Before moving to the professional solution, let us discuss some limitations of manual solution due to which people are looking for another solution.
No doubt manual solutions are free but the process with these methods is too long because of the involvement of other email clients.
Manual solution is not easy to follow by non-technical persons.
There is no surety of data safety. Risk of data loss is involved in manual solution.
No assurance of correct results.
Advantages to migrate Apple Mail database to Windows Outlook
The application is suitable to run on all Windows versions. You can freely download this application to all Windows editions.
The software has the facility to transfer multiple MBOX files of Apple Mail to PST in one cycle.
You can view the converted PST file on all Outlook versions – 2003, 20007, 2013, 2016, 2019.
No data loss and changes made to original files with this utility.
There is no need to use any extra application while moving MBOX files to Outlook PST.
All emails, email headers and attached files are properly converted from Apple Mail into Windows Outlook PST format.
Softaken MBOX Converter Working procedure
1. Freshly download Softaken MBOX file to PST Converter software on your Windows PC. Run the application and add MBOX files. You can choose File mode or Folder mode to add Apple Mail MBOX files.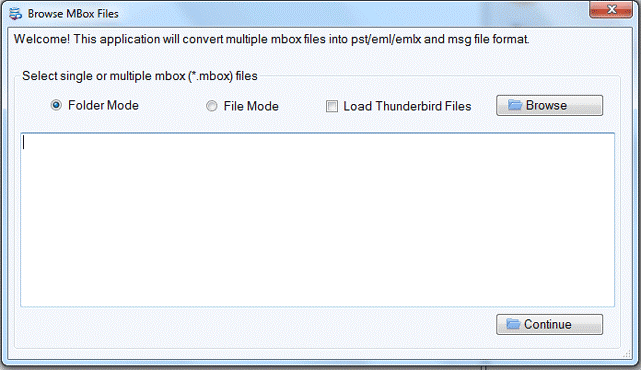 2. Once you load MBOX files, you can view them completely in the Preview section.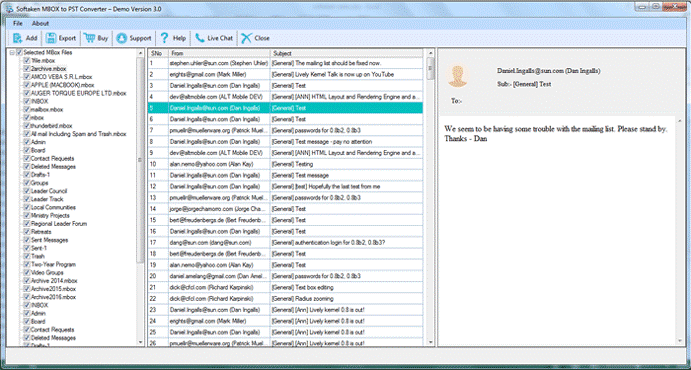 3. An Export screen appears, choose PST format for exporting Apple Mail files to Outlook.
4. Go to the Browse option and choose an output destination to save PST files.
5. At last, hit the Convert Now button.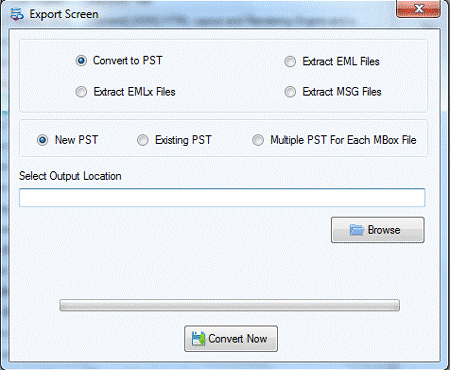 Bottom Lines
The above article is well enough to guide users towards a swift and safe solution to export Apple Mail mailbox data to PST format in Windows Outlook. No glitches are there with this utility. If you choose a professional approach, you will not find any trouble plus a free demo to understand the working of the software.