Worried About Yahoo Mail Security? Know How To Fix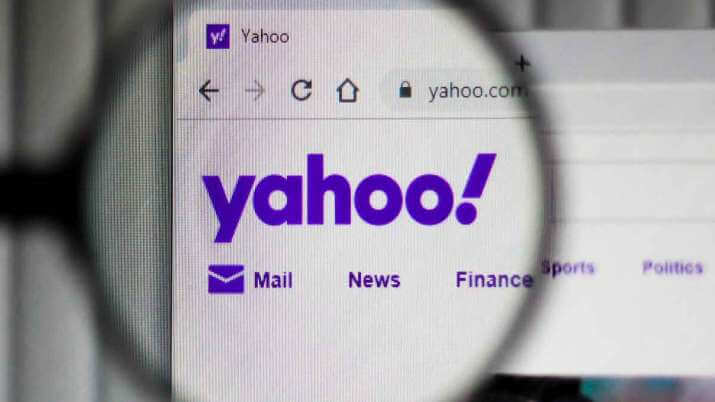 Email has become one of the most popular methods of communication. From individual to corporate users, everyone is using it communicate. Therefore, email security is an important concern. At the time, when data breach has become common there is a requirement of security and safety rule for the same. You must know how to secure your yahoo account from hackers.
In this article, we are going to share details about yahoo mail protection techniques.
Use Softaken Yahoo Mail Backup Tool to save mail of account.
Different Methods To Enhance Yahoo Mail Security
Method One
Step One: Login to your Yahoo mail account and go to your profile present in the Yahoo account top-right corner. Then click on option 'Account Info'.
Step Two: Click on the option 'Account Security;
Step Three: Click on option 'Change password', and then enter new password. Enter it twice to reconfirm. After that click on option, 'Continue'.
Method Two
Update Account Recovery Information
In the account, you can add account recovery details, like your email ID and phone number to get back your Yahoo account. This information is important to update before it too late. To make changes in account recovery details, follow this step by step guide.
Step One: Click on option 'Account info' and then go to option 'Account security'
Step Two: You will see the account recovery credentials. Enter contact details that you enter regularly. Click add recovery Email/Phone and enter correct details.
Step Three: If you will select option 'Phone Number' then you will receive a verification code. If you add email to verify account, you will receive a link on your registered email address. Click on the email address clicking on link.
Method Three
Enable Two-step Verification
The two-step verification is the best approach to secure your yahoo mail account. It also does spam protection for yahoo mail. After activation of two-step verification, you need to enter your mobile number and then sign-in. The benefit of this method is that, even if someone gets your password, the person would not be able to login to your account. Login to account without password is not possible.
Step One: Go to option 'Account info' and then click on option 'Account Security'
Step two: Click on the Two-step verification, then enter your phone number for verification.
Step Three: Select option to choose how you want to get verification code via call or text.
Step Four: Once you receive the code, click on option "verify".
It is also possible to generate app-specific password as some applications doesn't accept two-step verification. If you skip it, you can create password later-on clicking on option 'Manage app password' and then after enter all credential, click on option 'Generate'.
Method Four:
Beware Of Phishing Email
Phishing is also a common threat to data and we need to keep our data secure by taking measures. Be careful of fake messages that are sent with the intention to steal your account data. Never click on the link shared in email.
The spam mails are seen in purple colour in yahoo account Y. You will see this yahoo icon on left or contact info. Trusting such emails could put into trouble.
This also helps in protection of Yahoo mail.
Method Five:
The log file of yahoo account shows all the activity going on in account. If you witness any abnormal activity in account, change your account password right away. After changing the password, you will be logged out from all the devices you access your Yahoo account. Here is the step by step guide to check account login activity.
Step One: Click on option 'Account info'. Then click on the option 'Recent activity'.
Step Two: The system will show the active sessions. It shows the browser and operating system each.
Step Three: Click on the option one to list of logins on that particular device in that last 30 days. This includes locations, exact time of login and IP address.
Conclusion: The article is a complete guide on how to maintain yahoo mail security. It discusses multiple steps to keep email and database safe. In addition to that, you can also use software like Softaken Yahoo Backup Software to all emails safe and create backup all yahoo email data backup including attachments.