Different Ways to Combine/Merge Multiple PDF Files into a Single PDF
In this modern era, people want smarter ways to perform any task. The same case is there with PDF files. It has been found that people generally store their important files in PDF format which is considered to be a safe format. Having various PDF files make their management tough and for this, the solution is to merge these files. The same issue is discussed in this article with various ways to combine PDF documents.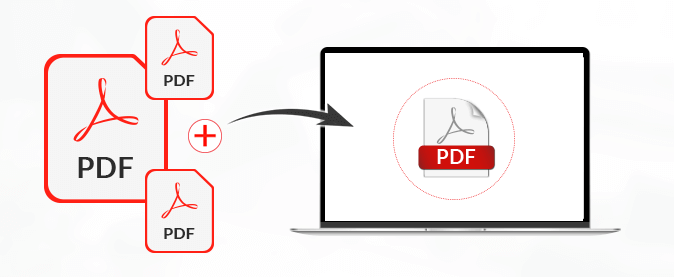 Benefits of merging different PDF files into one
Let us first discuss the benefits of combining various PDF files –
Easy File Management
There are chances of file loss and duplicity but merging different PDF files into one makes the file management easier.
To organize data at one place
Combining multiple PDF docs into one keeps them at a single place and organize them in a good manner.
All in one printing
Opening every PDF file and then printing is a tedious task. Combining them into one is the best ways to print them easily.
Queries related to PDF Merging
I am working in the Accounts department and I have to deal with various PDF files. At the end of the day, printing these files and managing them becomes tough for me. I decided to combine multiple PDF files into one PDF so that managing them becomes easier for me. So, can anyone suggest a quick solution for merging different PDF files into one?
How to combine various PDFs into one?
Two solutions are available for the users to merge multiple PDF files into one.
Solution 1. Using Adobe Acrobat Pro
Adobe Acrobat Pro is a tool that users can use to simply combine PDF files. The users need to pay for this. However, a free demo for 7 days is provided.
Learn steps to merge several PDF files into one with Adobe Acrobat Pro DC –
1. First of all, download and install Adobe Acrobat Pro DC on your system.
2. Go to the Tools tab on the left side of the wizard.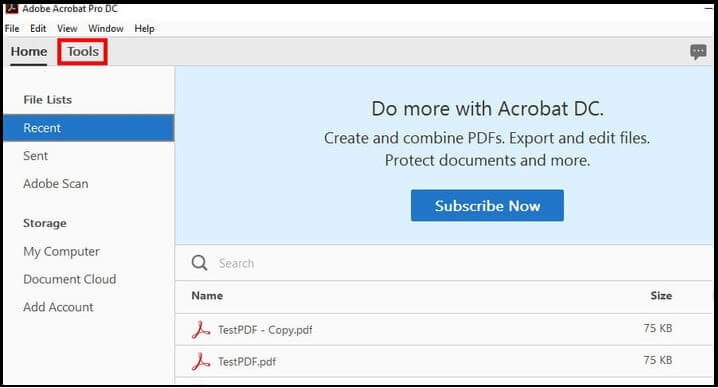 3. Click on Combine Files option.
4. After that, click on Add Files and select PDF files to merge.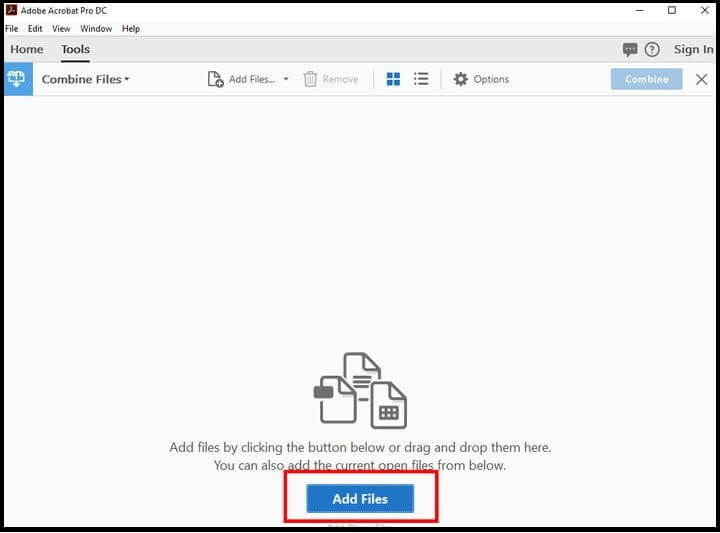 5. Users can arrange PDF files as per their needs. Once it is done click on the Combine Files button.
6. Finally, click on the Save button.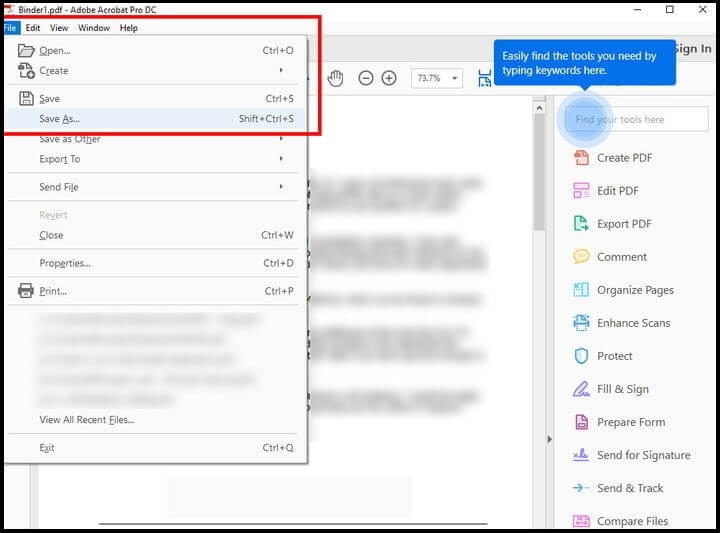 What to do if PDF files are locked?
In case, users have password protected files, they first need to be unlocked. For this, users can try Unlock PDF tool which is the safe and quick way to remove password from locked PDF files. Now, users can easily merge PDF files into a single document.
Solution 2. Automated solution
There are chances that people don't have Adobe Acrobat application. In such a case, it is suggested to use alternatives like Softaken PDF Merge Tool. The utility is so simple to understand and has Add file or Add Folder option. Additionally, you can remove password from locked PDF files and can remove their edit, copy, & print restrictions.
3 Simple steps to join PDF files into single PDF
Follow the given steps with the tool and merge various PDF into one smoothly –
1. Download, launch and run the tool on your Windows system.
2. Select Single/multiple PDF or Folder option and add PDF files. This will show all the chosen PDF file and their status either locked or not. If locked, provide the password to unlock them.
3. Select an Output destination to save the resultant files. Click on Merge Selected PDF files.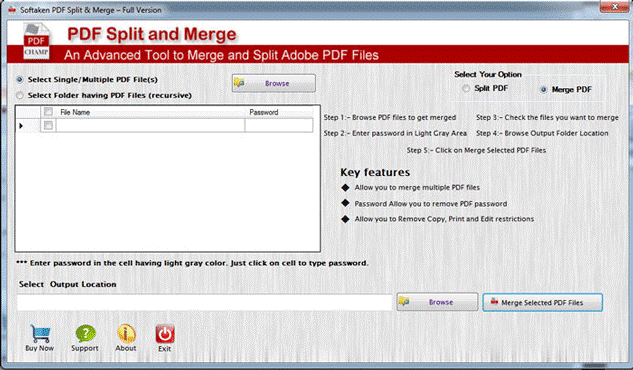 Closure
Along with Adobe Reader or software solution, the users can easily join many PDF files into one PDF. Considering all the things about both the solutions, the users can choose any solution as per their suitability. However, software provides much advantages and features to the users with 100% safe merging process.