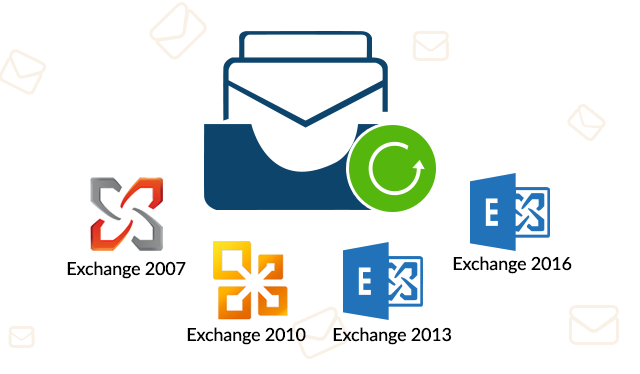 Ways To Recover Accidentally Deleted Mailboxes From Exchange Server
Exchange users encounter issues like data deletion, mailbox corruption, etc. that arise need for recovering mailboxes from Exchange Server. You all know that Exchange when configured with Outlook generates copy of mailboxes that are saved locally in OST file or Offline Storage Table. As the name explains, this file allows accessing mailbox content in offline mode. The data inside this OST file get updated when Outlook syncs with Exchange Server. Thus, recovery of mailboxes becomes easy from OST file by utilizing MS Outlook.
Luckily, deleted mailbox recovery can be done manually using OST files as they hold copies of Exchange folders offline therefore, users can get required data easily.
Through this article, we will show you ways to recover deleted mailbox items from Exchange using Outlook OST file.
Scenarios & Solutions to Recover Accidentally Deleted Mailboxes from Exchange
There are multiple scenarios to recover data from MS Exchange. According to these scenarios, we offer you solutions in this section.
Scenario 1. When Original Exchange Profile is Not Modified
In this scenario, start MS Exchange offline with old OST file. This will recover data by moving mailbox items to a PST file.
Here are the steps for data recover:
Open Exchange mail application (MS Outlook) in offline mode
Go to File menu and look for Import/Export after Open & Export option
In Import/Export wizard, hit Export to a file option and then choose Outlook .ost option
Pick OST folders that have required Exchange information. Go for the Next button
Tap to Browse button to save data that is recovered. Then, hit the Finish button
In this way, OST file emails are saved into newly created PST file. After this, you can import the messages of PST file back to server-based mailbox.
Scenario 2. When Original Exchange Profile was modified, deleted or lost
In case, any deletion of mailboxes or modification to Exchange profile is done then this will make OST file orphan. There is no use of orphaned OST file as it failed to sync for extracting information.
In this case, the only possible solution is to recreate synchronization between Exchange & Outlook OST using unique MAPI address.
Connect with actual MAPI
Connect MAPI Address to original Exchange Server
If you are having old OST files or there is Exchange corruption, then this will not work. Similarly, if OST file is in corrupt or bad state, it would be useless.
Scenario 3. When Exchange Mailboxes Deleted Accidentally
User Query:
"I am using Outlook with Exchange Server. A week ago, I was using Outlook to sort out my emails. Due to some confusion, I have deleted some important emails from the account. Now, I don't know the solution to restore these deleted items from OST file. I am looking for the best solution that can help me to recover Exchange mailbox items from OST file. Please help me."
If this is your case where you have accidentally deleted Exchange mailboxes and don't have backup with you then you have two ways to recover deleted Exchange mailboxes from OST file. You can recover mailboxes manually or with third-party software.
Steps to recover data items from OST file:
Open Mail option in Control Panel on your Windows system
Now, pick email account from the list of configured profiles. Now, hit Change tab to continue the process.
You will see Change account window on the screen. Here, go to More Settings option
Go to Advanced tab. If you see the option 'Use Cached Exchange Mode' enable, then disable it. Then, go to Outlook data file settings option.
You will see new window of Outlook data file settings. Choose Disable offline Use option and press OK button.
Once you click OK, you will get a message 'Outlook will not be able to work with your OST file.' Click Yes to this message. Now, go again to More Settings page.
Now, to restore mailboxes, select Outlook Data File Settings option. This will activate the Browse option. Now, from the same window, open old OST file.
Here, you need to check Use Cached Exchange Mode checkbox. Now, click the Next button and then hit the Finish button.
You can see 'Outlook is using old OST file copy' message while starting Outlook program. Press the OK button till the Outlook program opens properly.
You will see in few seconds; Outlook will start normally. Now, you can check your mailbox items in the account.
Once this process gets completed, create a new Outlook PST file. Also, you can perform drag & drop option for moving required emails from old .ost data file to this new .pst file. By adding this, one can backup all mailbox items of offline folder in new PST file.
Note: This method is comfortable for small size OST files. However, for large OST files, it won't work well. That's why most users prefer automated or professional programs.
Third-party Software to recover deleted Exchange mailboxes from OST file
Use Softaken OST Recovery Software to recover deleted Exchange items from OST file. This software amazingly recovers all data items including deleted ones. In few easy clicks, you can retrieve data items without any hassles. This program allows saving all recovered data items into PST file on local systems.
You don't even want Microsoft Outlook program on the system for using this software. In matter of seconds, it recovers all or desired items from any heavy size OST file. This software is the best alternate of above-discussed manual solution. It smoothly overcome all issues of manual ways and perform quick recovery of deleted mailboxes.
Conclusion
This is how you come to know about scenarios and solutions for mailbox items recovery from OST file. This post clearly explains the scenarios and solutions to recover accidentally deleted items from Exchange using Outlook OST file. Depending on the scenarios, you may check out the solution. If nothing works for you, we recommend you to try the tested professional solution which smoothly & immediately recover Exchange mailboxes items from OST file both deleted & normal ones without any trouble.