Several occasions come when the need to convert OST file to PST arises. And when the situation comes, users start looking for ways to convert OST file to PST format.
In this blog, we are sharing details on how to convert OST Mailbox on a Mac device with ease. For converting Data on Mac OS devices only a few software are there. Before we give you an insight on how to convert Offline OST on a Mac device, would like to give a brief idea about what an OST file is? What PST file is? When the need of converting OST file arises and why it is not possible to convert corrupted/damaged mailbox without the help of third-party software.
---
What is OST File?
The OST is an offline folder in Microsoft Outlook. It allows users to work offline and then save the changes done in the file by synchronizing it Exchange Server. The OST file is often used when Outlook is not syncing with MS Exchange Server.
---
What is PST File?
PST is a personal storage table saved on your computer. It is simply stored on the server or client other than the Exchange Server.
These are two types of data files that Outlook email clients have. If a user has an OST file and he tries to open it in Outlook directly by importing it, Outlook will not allow him to do so as it is not the Outlook online compatible file format. To access its data in Outlook, the OST file has to be either synched with Exchange Server or converted to PST file format.
So, here we tell you how you can convert OST file for healthy PST format.
The most credible and quick method to convert inaccessible Outlook (OST) file format is taking the help of third-party software. With the help of software conversion of Outlook OST for PST becomes easy and error-free.
---
Convert Outlook OST With MAC OST Converter Software
With this software, you can convert data in a few steps. Here are the steps with complete details.
Step One: Download Software for Mac on your Mac device and then run it.
Step Two: Step Two: Click on the Browse option, then upload the OST file in the software, which you want to convert into PST format.
Get the complete view of the OST file using the preview window present in the tool.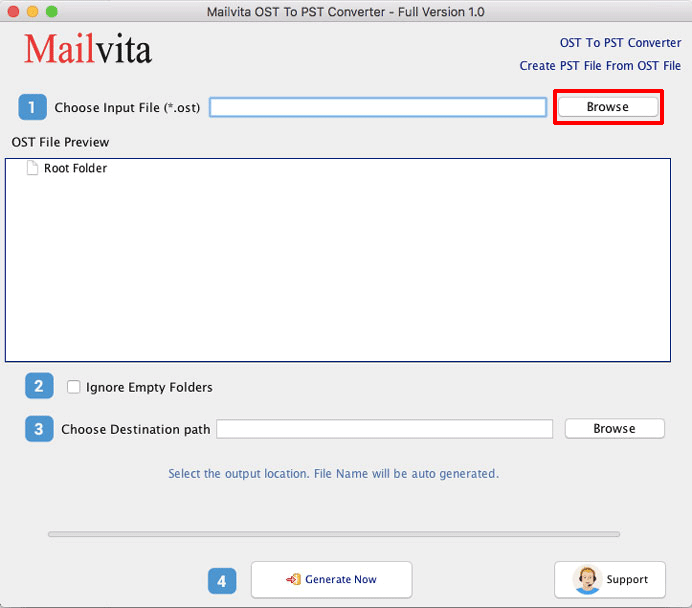 Step Three: There is an option present on the same window, Ignore empty folder. Don't forget to check this box if you don't want to export these folders to PST format. These are folders having no data.
Step Four: Next, provide a destination path to save the exported PST file data. For this, click on the Browse button given, along with the 'Choose Destination Path' option. Navigate the location and save the location by providing it with a file name.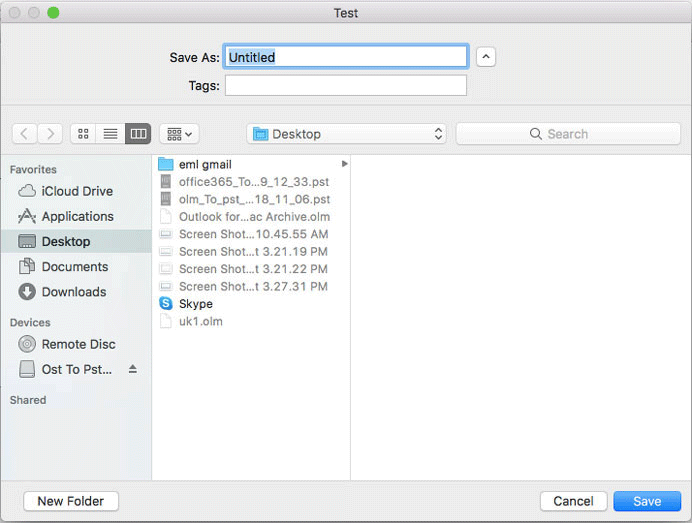 Step Five: Next, click on the option 'Generate Now' to start data migration.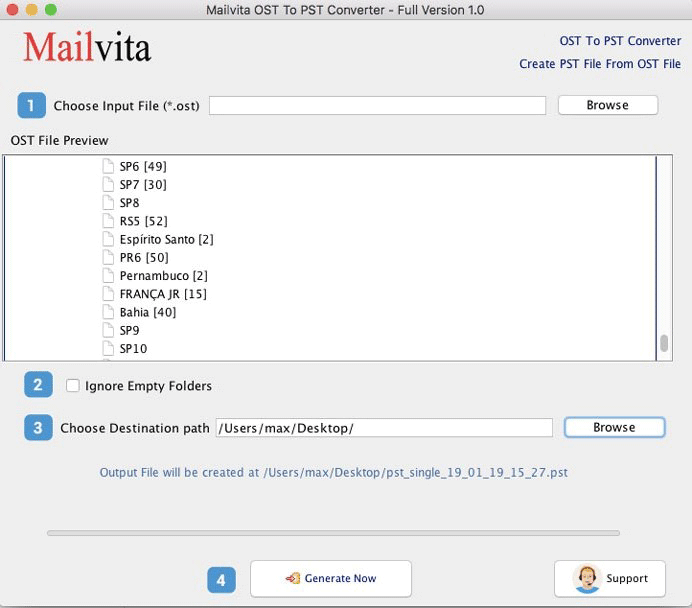 MAC OST Converter will take some time to complete the conversion process depending on how much data the OST file has.
After saving the file at the desired location, you can export the PST file in Outlook for Windows to access its data. You can use the built-in tool of Outlook for Windows to do this conversion.
It is how you can convert OST file data to PST format on a Mac device without difficulty.
The system requirements for converting Files are as follows

Support all Mac OS.
It requires 512 MB of RAM (1 GB is preferable).
512 MB free space for file storage.
It does not require any other application to work.
---
Get To Know The Software Well
If you still have any doubts or want to check the features of Tool, no problem! Download the demo version of the software. It will give you a fair idea about its features and functions.
It will also allow you to convert 10 items from each folder to PST format for free.
---
What Are The Key Features Of OST to PST Converter For Mac?
It supports all versions of the Mac operating system.
It is capable of migrating data in one go.
You can do multiple file conversions with the tool one by one.
Assures full accuracy.
Can export OST file data to new and existing PST folders.
Export entire data present in OST file, including inbox, messages, notes, contact, calendar, etc.
---
Why Use Thrid-Party Software For Data Conversion
There are many reasons why we say, use only the software for converting OST file to PST on a Mac device, such as
The software assures data accuracy. It is one of the most important parts of data conversion. When you convert Outlook inaccessible data to PST format with software, you don't lose any data! The software does not change the folder hierarchy, meta details, attachments, etc. It keeps the data formatting as it is in the new file format as well.
The speed at which you are converting inaccessible OST file also matters a lot. The software converts data at a very high speed regardless of how much data the OST file has.
To convert inaccessible Outlook format (OST) with the software, you don't have to be technically sound. All you have to do is upload the OST file in the software, select a few options, and in some time you will have the exported file ready to get accessed in Outlook for Windows.