How to Change IMAP to POP3 Account
Post Office Protocol (POP) is a standard protocol that allows users to download email from server to a local email client. POP3 allows users to access the emails in the absence of internet connection. IMAP Server stores email on email server therefore, to access emails on the local system there arises a need to change IMAP to POP3.
---
In Outlook 2010 and 2013, the Auto Account setup offers configuration of the web based email account as an IMAP account. But with Outlook 2007, configuration is required as a POP3 account.
There are no direct ways to change from IMAP to POP3. But it is not impossible to achieve. There are 3 easy steps to export from IMAP to POP3:-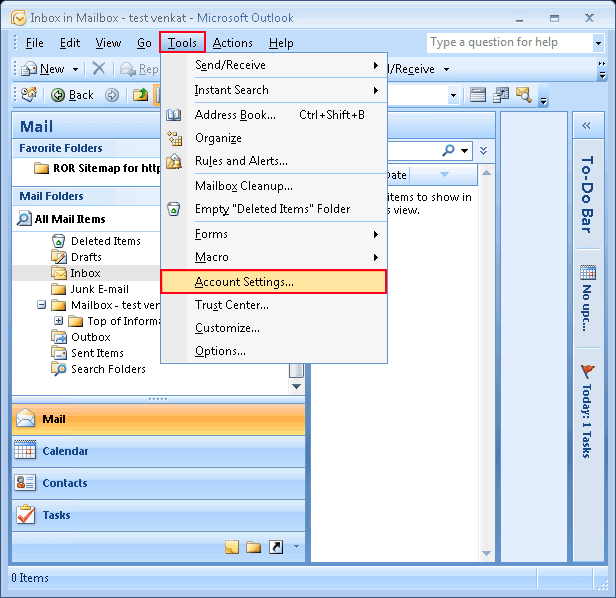 ---
Just Add POP3 Account
To follow the procedure, go to Account Setting:
If you are using Outlook 2003
Choose Tools—E-Mail Account – Options – Select: Add an email account
If you are using Outlook 2007
Choose Tool – Account Settings – Click on the new tab – Add a new email account
Configurations for Outlook 2010 and 2013 are a little different:
Choose File – Select info – Account Settings – Add email account
If you are using Outlook 2007, 2010 or 2013, the Auto Account Setup will allow you to fill the details like user's name, email address and password. The Outlook will itself search for email server settings and display the message on screen. In case, the auto-configuration is not done or the setting detects IMAP, users can go for manual configuration.
---
Move the Mail Folders
This is another step to change from IMAP to POP3. Once the POP3 is added to your account, all the emails present in the INBOX folder of the IMAP account will start downloading. But sub-folders and sent items data will not download. It is because POP3 supports downloading to only inbox messages.
To export messages, press Ctrl+A to select the folders or emails you want to export to POP3 and then make a copy of it. The Drag and Drop option can be used to easily export the selected messages.
Note: Users cannot copy the entire folder of inbox to export to POP3, but choose the message in the inbox which are required to migrate and then start copying data. Right click to get Drag and Drop option.
Originality of the content is not damaged. The status of read and unread messages will not changed even you export the content to the new account. It helps to avoid duplicate messages.
To export Calendar items simultaneously, it is must to place Calendar folder in a list view and then export the items by selecting them through CRTL+A, and then apply Drag & Drop option.
---
Delete Current IMAP Account
This is the last step to follow. When all the messages are copied to POP3 account mailbox, you can remove the IMAP account through Account Settings.
In Outlook 2013, users need to make it sure that PST file of POP3 account is placed default before you remove IMAP account. To do this, select Data option > POP3 mailbox having PST > Set it as default.