How to Access Webmail via Third Party Apps?
To access your Webmail account users, have to access the IMAP setting from the Webmail account.
Step 1- At first, login the Webmail account
Step 2- From the top right bottom corner click on the "account picture". A drop down list will occur then click on the "configure mail client" option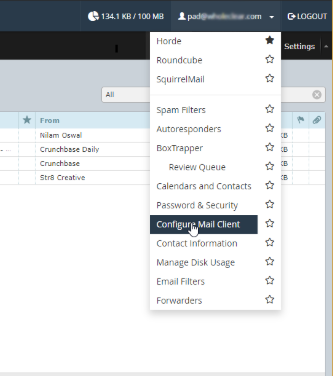 Step 3- Now, check the incoming server details.

By following these steps a user will be able to access the webmail account using third-party app.