Why Convert OST? - Much Needed Conversion Tool in IT Industry!
In today's technical world, each organization works on MS Outlook. Also, it observed that people do use applications for their personal use as well. Thus, there might be distinct reasons for converting OST to PST file format. If you are in search of finding the respective reasons. Then, this is the appropriate platform for getting complete knowledge.
Have a Look at OST file Format
This file format utilized by MS Outlook. One needs to configure the Outlook with an Exchange Server. Once this process completes, then you allowed working in offline mode as well. OST file includes the mailbox, contacts, and calendar.
PST file format - Known as Proprietary File
This file format handles to save the copies of messages, events, and much more like a calendar. All these copies stored in their software platforms.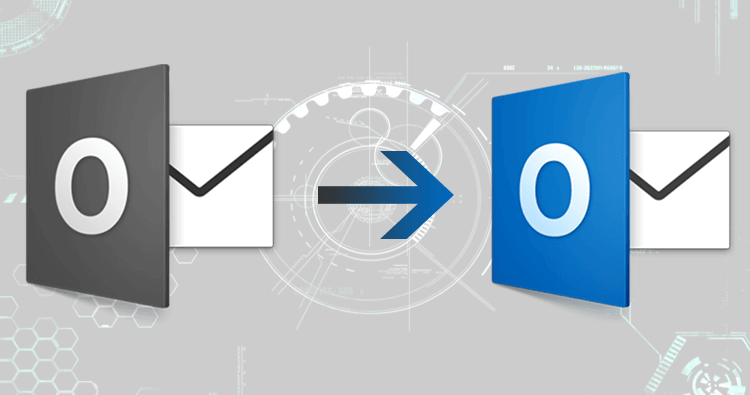 Let us discuss the need for OST file Conversion? Why this is important?
.ost file extension gets corrupted for any reason
There can be a reason when Microsoft Exchange Server might crash for any reason. Or, .ost file gets corrupted. In such circumstances, OST File conversion tool is helpful. This will recover your crucial data completely.
For example, you might get an error on your computer screen. It says, .ost file corrupts and you asked to run scanpst command for a solution. Thus, in such cases without wasting your time. It recommends going with a professional tool for the conversion of OST file.
Exchange Server - Technical Issue or Server Crash
It is very well known that machines can crash at any time. Sometimes, Exchange Server can also crash without prompting any reason. While some of the reasons can be:
Internal errors or bugs
Power breakdown
Virus attack
Software not working and similar reasons.
You will see that the connection gets lost at the time of the Server crash. Thus, you will not be able to connect again till the time you resolve the issue.
In such cases, you will not able to use the OST file format. Then, it requires converting OST file format to access the data.
Maintenance of Exchange Server Going On
One should know before using the Exchange Server. That each software does need maintenance. Till the time Exchange Server works with its maintenance. We are unable to work with the mailbox data. Big organizations or small companies cannot bear this loss. Thus, to access the mailbox data one needs to convert the OST file to PST file format. This is the only solution to access the mail data.
Anyhow OST file Deleted? No worries Convert and Recover the Same
In case, you have deleted the OST mailbox data. Now, you are willing to recover the same. No need to panic as professional OST Converter tools are there to help. These software applications can convert OST files to PST file format. This way you can easily recover the deleted OST file mailbox data hassle-free.
Shifting of Data - Willing to Transfer Outlook OST Data
One of the scenarios can be to migrate the OST data from source to destination. In such circumstances, you need to convert the OST file data to PST file format. In cases when large companies need to shift from one place to another. Then it is compulsory to access your important mailbox data. This problem has a resolution by utilizing the professional application.
Operation Failed - Registry issue or Technical problem while installing Error
It is uncertain to get an error while working with Outlook Server. Many of the time, you will see a pop-up that will display the error message. While the Microsoft Outlook programmers work to deliver the best for their users. They keep on working to fix the errors. Also, release some security concerns for better performance of MS Outlook. Sometimes, these updates can cause an error which will hamper the access of mail data. In such cases, there are solutions available on the Internet. As per the experience, it is highly recommended to choose the software application. This will help to get rid of the error pop-up as well as to access the important data in few minutes.
Sometimes, you might get errors while working with Outlook. It will prompt as "The operation failed as of a registry or installation problem". Also, it will display to restart the Outlook and try the process again. Try to re-install the application if the error not resolved.
Because of this error, accessing the mailbox data is not possible.
In such cases, it recommends converting the OST file data to the PST mailbox. This is the easiest solution for Outlook users to regain access to their mailbox data.